DELGADO-GOMEZ, Angel.
Spanish Historical Writing about the New World, 1493-1700 … with a Bibliographical Supplement by Susan L. Newbury, Including a List of Editions & Translations Published before 1801.
Providence, RI: The Stinehour Press for The John Carter Brown Library, 1994.
4to (298 x 227mm), pp. xiv, 127, [1 (blank)], [2 (colophon, verso blank)]; title-vignette printed in red, frontispiece, illustrations in the text, 28 full-page; original printed wrappers, green endpapers; fine.
£30

Approximately:
US $41
€34
First edition. A catalogue published to commemorate the Columbus quincentenary, comprising works drawn from the John Carter Brown Library's remarkable holdings of early Americana and supplemented by a 'Bibliographical Supplement', which provides a full account of the works exhibited and also descriptions of later editions and translations down to 1800. The work was designed by Mark Argetsinger and printed by The Stinehour Press.
You may also be interested in...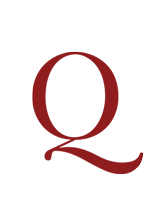 ROBINSON, Fayette.
Mexico and her military chieftains, from the revolution of Hidalgo to the present time. Comprising sketches of the lives of Hidalgo, Morelos, Iturbide, Santa Anna, Gomez Farias, Bustamente, Paredes, Almonte, Arista, Alaman, Ampudia, Herrera, and de la Vega.
First edition, presentation copy, inscribed 'E. A. Crenshaw from his cousin Fayette Robinson. Philadelphia Pa. June 15 1847' (and with Crenshaw's bookplate). 'I have sought to present a fair view of the past condition of the self-named republic, and to trace the origin of that series of events which have made it the victim of successive revolutions, each of which has left the country in a worse condition than when the tenor of circumstances was interrupted by the preceding convulsion . . . . The additional chapter [pp. 304–343] will be found principally a collation of official documents, which it was believed would give a better idea of the present war than any sketch which could be crowded into so small a space as I was restricted to, when the course of my story had brought me to the days in which they occurred' (preface).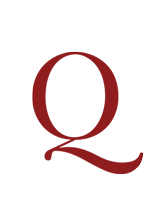 LIVERMORE, Abiel Abbot.
The war with Mexico reviewed.
First edition. The author, a Unitarian clergyman, 'shared in the anti-slavery movement and successfully competed for a prize of five hundred dollars offered by the American Peace Society by [the present work]. This historical discussion shows a mastery of many original sources and skilfully exhibits the social psychology of the country in that period' (DAB).