DELLA TORRE, Raffaele.
Tractatus de cambiis.
Genoa, Pietro Giovanni Calenzano, 1641.
Folio, pp. [xvi], 563, [1 blank], 16, [108]; half-title, engraved title by Cornelis Bloemaert after Gregorio Grassi with a portrait of the author, woodcut initials; small loss to bottom corner of leaf H4, hole in Q1 with loss of some words of text, small tear to Y1, small wormhole to inner margin of last three leaves, a few stains, occasional light foxing and browning; early 20th-century half vellum and marbled paper boards, ink lettering to spine, 'Turri de Cambijs' inked in contemporary hand to lower edge, boards and edges slightly scraped; a few marginal annotations and marks, ownership inscription at head of title-page.
£1250

Approximately:
US $1551
€1406
Added to your basket:
Tractatus de cambiis.
First edition of this monumental work on all aspects of the problems of exchange and bills of exchange by the Genoese politician, jurist and historian, Della Torre (1579-1667). Described by the economic historian De Roover as marking 'l'apogée de l'école scolastique', the Tractatus is remarkable for its appeal to previous legal and theological doctrines and for the special attention its author pays to the practice of the courts. The main text, arranged in three disputations, is followed by a section printing and commenting on numerous rulings of the Roman Rota (the highest tribunal of the Roman Catholic Church), and the work ends with 'Capitoli et ordini delle Fere di Besenzone', a reminder of Genoa's supremacy in the financial market. Sraffa noted that the imprint date 1641 is possibly a misprint for 1639, since the approbatio is dated 1 August 1639. A second edition appeared in Frankfurt in 1645. The work was not without its critics: in 1655 Della Torre published Reiectiones, redargutiones, vendicationes ... ad tractatum suum De cambiis, replying to criticisms by Antonio Merenda, Onorato Leotardi, and Andrea Bianchi.

In a biographical aside in the introduction to the Tractatus, Della Torre notes that he spent time at the Collegio Romano studying under the Jesuit historians Famiano Strada and Terenzio Alciato. Following further study at Bologna and Parma he began his long political career, becoming the chief representative of the pro-French faction in Genoa. In the 1630s he was drawn into the economic and diplomatic debate over free navigation of the Ligurian Sea, supporting Genoa's exclusive rights in opposition to Hugo Grotius's principle of 'mare liberum'.

Kress 607; BL 17C Italian II p. 913; De Vivo, Catalogue of the library of Piero Sraffa 5905.
You may also be interested in...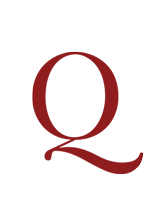 LEVI, Leone.
Manual of the mercantile law of Great Britain and Ireland: comprising[:] international commerce. Restraints on trade: patents. Copyright. Joint-stock and banking companies. The law of partnerships. Bills of exchange. With remarks on partnership with limited liability.
First edition. 'The present volume contains the laws which affect international commerce, individuals who exercise the mercantile profession, partnerships and companies formed for commercial or banking operations, and the most useful of all mercantile instruments, bills of exchange and promissory notes' (preface).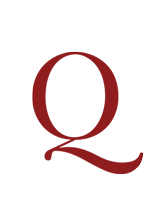 COQUEREL, Nicolas de.
Discours de la perte que les François reçoiuent en la permission d'exposer les monnoyes estrangeres. Et l'unique moyen pour empescher que les bonnes & fortes monnoyes, à fabriquer aux coins & Armes du Roy, ne piussent estre à jamais falsifiées rognées, surhaussées de prix, ny transportées hors le Royaume …
First edition, scarce, of this work on monetary policy and coinage by Nicolas de Coquerel, general de monnaies at the court of Henri IV. Coquerel begins his work with a history of human society, in order to show the centrality of money and monetary policy to the State. Arthur E. Monroe describes his plans as similar in nature to those of Bodin and Scaruffi, in this case to make all French coinage based on divisions of the 'Henrique d'or' (Monetary theory before Adam Smith, p. 93).