DENHAM, Sir John.
Poems and Translations, with The Sophy ... .
London, Printed for H. Herringman ... 1668
8vo., pp. [10], 186, [6], 44, 43-97, [1]; N6 (sometimes blank) is used for the errata, the table of contents is printed on N7 (bound here after A4), and N8 was used for the cancel I6 (similar foxing here confirms what is a speculation in ESTC); F2 and F3 are also cancels, as usual; a very good copy in contemporary mottled calf, gilt, joints cracked but sound, morocco label; contemporary ownership inscription to title 'Chr. Ussher'; modern booklabel of Wilfred Merton.
£1100

Approximately:
US $1443
€1230
First edition, the definitive collection, published the year before the author's death, containing 25 pieces, fourteen of them new. It begins with Denham's famous topographical poem, Cooper's Hill. The bawdy 'Dialogue between Sir John Pooley and Mr. Thomas Killigrew', about Killigrew's contracting the clap, is rendered a bit less rude by the cancel I6, eliminating one obscene stanza; only two or three copies of the original I6 are known, including the dedication copy to Charles II. The Destruction of Troy (a verse adaptation of Virgil) and The Sophy (a tragedy acted at the private house in Blackfriars, one of the last plays to be staged before the closing of the theatres) both have separate title-pages dated 1667, but the signatures are continuous.

Wing D 1005; Pforzheimer 285; Greg 622(b) and III, 1058-9.
You may also be interested in...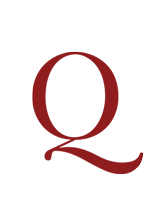 WITH CHARACTERS BY WEBSTER, DEKKER, AND DONNE OVERBURY, Sir Thomas.
Sir Thomas Overbury His Wife. With Additions of new Characters, and many other Witty Conceits never before printed. The sixteenth Impression.
Sixteenth edition of the most popular character book of the early seventeenth century.
'CELESTIAL SCENERY, ELEGIES, TALES' BY A BERMONDSEY RHYMESTER HOGG, John.
Autograph poetical manuscript, apparently unpublished, comprising a preface dated 3 April 1825 and some forty long poems.
A fascinating volume of manuscript verse by an otherwise unknown poetaster, probably based in Southwark. In his grandiloquent Preface, Hogg explains that his poems are designed to excite in the reader the pleasurable contemplation of heaven, via 'the Study of Nature' and of our souls. 'Celestial Scenery, Elegies, Tales, &c will be found in this little work!'