DENHAM, Sir John.
Poems and Translations, with The Sophy ... .
London, Printed for H. Herringman ... 1668
8vo., pp. [10], 186, [6], 44, 43-97, [1]; N6 (sometimes blank) is used for the errata, the table of contents is printed on N7 (bound here after A4), and N8 was used for the cancel I6 (similar foxing here confirms what is a speculation in ESTC); F2 and F3 are also cancels, as usual; a very good copy in contemporary mottled calf, gilt, joints cracked but sound, morocco label; contemporary ownership inscription to title 'Chr. Ussher'; modern booklabel of Wilfred Merton.
£1100

Approximately:
US $1539
€1254
First edition, the definitive collection, published the year before the author's death, containing 25 pieces, fourteen of them new. It begins with Denham's famous topographical poem, Cooper's Hill. The bawdy 'Dialogue between Sir John Pooley and Mr. Thomas Killigrew', about Killigrew's contracting the clap, is rendered a bit less rude by the cancel I6, eliminating one obscene stanza; only two or three copies of the original I6 are known, including the dedication copy to Charles II. The Destruction of Troy (a verse adaptation of Virgil) and The Sophy (a tragedy acted at the private house in Blackfriars, one of the last plays to be staged before the closing of the theatres) both have separate title-pages dated 1667, but the signatures are continuous.

Wing D 1005; Pforzheimer 285; Greg 622(b) and III, 1058-9.
You may also be interested in...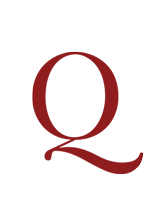 AN ACCIDENTAL DEFOE RARITY HALIFAX, George Savile, Marquis of.
Miscellanies … viz. I. Advice to a Daughter. II. The Character of a Trimmer. III. The Anatomy of an Equivalent. IV. A Letter to a Dissenter. V. Cautions for a Choice of Parliament Men. VI. A rough Draft of a new Model at Sea. VII. Maxims of State, &c.
First edition, the issue without the two rows of ornaments to the title-page, and with Q4-R3 uncancelled. Defoe's Letter to a Dissenter (first published 1688) rather than Halifax's was printed in error on leaves Q4-R3, and these leaves are cancelled in later issues (in the present copy Q4 is torn for cancellation). Halifax's actual Letter is printed on two final gatherings (leaves Q-q8).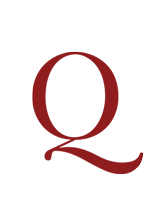 CLARE, John.
The Shepherd's Calendar; with Village Stories and other Poems …
First edition. The Shepherd's Calendar was a work of long gestation and many delays, partly because of the inchoate form in which Clare presented his original manuscript to Taylor and partly because of Taylor's slash and burn editorial policy. Though the work was finally ready by November 1826, the first drawing for the frontispiece was deemed unsuitable and two months were lost as a second was made and engraved. The delays were not in Clare's favour: tastes had moved on, the work was not a commercial success, and Clare was left with a stack of remainders. The Shepherd's Calendar has since, however, acquired a critical reputation for its 'extraordinary blend of observation and delicate fantasy' (Jonathan Wordsworth, Visionary Gleam).