PRESENTED TO 'A JUST AND CLEAR-SIGHTED JUDGE OF ART'
DENNIS, John.
The select Works … in two Volumes … London, Printed by John Darby … 1718. [With:]

–––––––––––––. Original Letters, familiar, moral and critical … in two Volumes … London: Printed for W. Mears … 1721.
London, 1718-1720.
2 works in 4 vols., 8vo.; Works pp. v, [3, blank and errata], 472, [1]; and 543, [1], a fine paper copy; Letters, pp. 16, 224, with half-title; and [2], 225-486, [2, blank], with cancels O5-7 and U3-4, sheet X partly misnumbered; fine copies in contemporary sprinkled calf (Works panelled), spines gilt, morocco labels. From the library of the Earls of Macclesfield with bookplates and blind stamps (but not from the recent dispersal at Sotheby's), Works almost certainly a presentation copy (see below) though not inscribed.
£1750

Approximately:
US $2203
€1961
Added to your basket:
The select Works … in two Volumes … London, Printed by John Darby … 1718. [With:]

–––––––––––––. Original Letters, familiar, moral and critical … in two Volumes … London: Printed for W. Mears … 1721.
First editions. Dennis, best known for his critical writings, was also a poet and a moderately successful author of plays, and all three genres are represented in his Select Works, including his tragedies Iphigenia and Appius and Virginia, and his influential essay The Grounds of Criticism in Poetry. A letter from Dennis to Thomas Parker, Lord High Chancellor and afterwards first Earl of Macclesfield, a notable patron of the arts and sciences, suggests that Select Works was a presentation copy:

… I humbly desire your Lordship to accept of the two Volumes which I here present to you, which are no small part of the Labours of thirty Years in the Cause of Liberty and of Great Britain. In presenting them to your Lordship, I have the Satisfaction of offering them to a just and clear-sighted Judge of Art, as a discerning and righteous one of Equity … Jan.1. 1719. [Original Letters, I, 148-9]

Dennis's 'Labours … in the Cause of Liberty' are represented here in poems on William III, the battles of Blenheim and Ramillies, and the accession of George I, in his comedy on party faction, A Plot, and no Plot: or, Jacobite Credulity, and in several of the essays.

Original Letters is an 'important book' and 'scarce' (Macdonald). A collection of epistles addressed to a variety of correspondents, both real and imaginary; it provides unique insight into the world of literary London in the late 17th and early 18th century. A few letters had already appeared in print, but most were published here for the first time. Of particular interest are a number of allusions to the career and reputation of John Dryden, in part drawn from Dennis's reminiscences of their conversation (Macdonald). There are seven letters on Addison's Cato, whose stage success Dennis judged excessive, and three letters 'On the Genius and Writings of Shakespeare'. Also included are letters on the stage (against Collier), the plays of John Crowne, the first publishing of the Guardian, the stock market and stock-jobbing. A letter to Matthew Prior offers a critique of the Roman satirists and is followed by a translation of Horace, Lib. II, Sat. VII.

Foxon, p. 178; Macdonald 284 n.2 and 330.
You may also be interested in...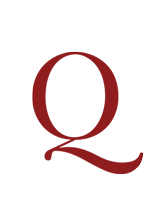 MEXICO, FOR BRITISH YOUTH DILWORTH, W. H.
The History of the Conquest of Mexico, by the celebrated Hernan Cortes. Containing a faithful and entertaining Detail of all his amazing Victories, in that vast Empire, its Laws, Customs, Religion, &c. A Work abounding with Strokes of Generalship, and the most refined Maxims of civil Policy. To which is added, the Voyage of Vasco de Gama, extracted from Osorio, Bishop of Sylves. Published for the Improvement and Entertainment of the British Youth of both Sexes …
First edition, very scarce, of a history of the conquistadores for young readers, loosely derived from Antonio Solís de Ribadeneyra's Historia de la Conquista de México.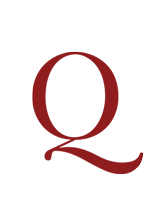 CHRISTIAN UTOPIA MOLINIER, Etienne.
A Mirrour for Christian States: or, a Table of politick Vertues considerable amongst Christians. Divided, into three Bookes. Reviewed, and augmented, by E. Molinier, of Tolose Priest, and Doctor of Divinitie. And by him dedicated, [t]o the most illustrious Lord, the Lord Cardinall of Valette, Archbishop of Tolose. Translated into English, by William Tyrwhit, Sen. Esquire …
First edition in English of Les Politiques chrestiennes ou tableau des vertus politiques considérées en l'estat chrestien (Paris, 1621); these sheets were reissued the following year with a cancel title-page as Essayes: or, morall and politicall Discourses.