[DESJARDINS, C.
L. G.] Campagnes des Français en Italie, sous les ordres, jusqu'au traité de Campo-Formio, seconde edition, augmentée d'un sixième volume contenant les campagnes de ce général en Egypte, notamment sa dernière en Italie, el la bataille de Maringo, ainsi que les événemeus les plus remarquables en France, tels que le 18 brumaire an 8, le 3 nivôse en 9, jusqu'a la paix definitive.
Paris, chez Ponthieu, 1802.
6 vols, 8vo (195 x 125 mm), pp. [iv], xxiv, 352; [iv], 383, [1]; [iv], 310, [2]; [iv], 388; [iv], 331, [1]; [iv], 388; spotting throughout; contemporary tree calf with gilt borders; worn and corners bumped; gilt spine; joints slightly weak.
£975

Approximately:
US $1364
€1105
First published as Campagnes des Français en Italie, ou histoire militaire, politique et philosophique de la Rèvolution in 1798, this is one of the earliest military histories of the French revolutionary wars. The present 1802 edition includes an extra volume with an account of the battle of Marengo, a crucial French victory which won the 1800 Italian campaign for Napoleon and drove the Austrians out of most of Italy, and Napoleon's campaign in Egypt, which, when it failed, ended all Napoleon's aspirations for empire in the Orient.

Not in Horward, Napoloenic military history, a bibliography. There is a copy in the British Library but none are found in COPAC. OCLC locates a copy, at Loyola University of Chicago.


T2202
You may also be interested in...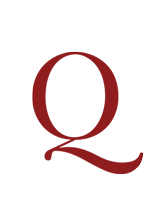 SCHWARZ, Ernest Hubert Lewis.
The Kalahari, or thirstland redemption.
First edition. Schwarz was appointed to the new chair of geology at the Rhodes university college in Grahamstown in 1905. 'After his appointment in Grahamstown he had more time to indulge in geological speculation, first becoming publicly known through his publication The Kalahari: or thirstland redemption . . . which, with the many newspaper articles which he wrote, attracted widespread interest, mainly because he prophesied huge benefits to a drought-ridden country by re-establishing atmospheric humidity over the Kalahari by diverting the Kunene and other rivers to Ngamiland' (DSAB I p. 703).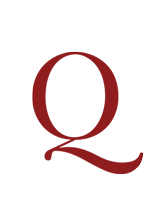 AEMYLIUS, Paulus (Paolo EMILIO).
Historici clarissimi de rebus gestis Francorum…
Early editions of the three classical complementary chronicles of France from the fifth to the mid-sixteenth century, often issued and bound together.