PRE-WAR SINGAPORE
[DICKSON, George.
Singapore flight.
N.p., n.p., n.d.]
Small 4to, pp. [ii, blank], [ii, contents], 59, [1, blank], with photographic illustrations; a clean copy in yellow stiff paper wrappers, lettered on upper cover.
£150

Approximately:
US $204
€168
Added to your basket:
Singapore flight.
Apparently the first and only edition of a fascinating personal diary of an 18,000-mile flight from Southampton to Singapore made in 1938 (pp. 1–36). It includes accounts of stop-overs in Athens, Basra, various parts of the Indian subcontinent, Malaya, Java, Batavia (Jakarta), Bandoeng (Bandung), Alexandria and Rome. The final destination strikes Dickson as 'a lovely heavily wooded island with everything extremely clean' (p. 24). On sightseeing in the Sultanate of Johor, he comments: 'the visit was admirable and the monkeys around the place were as tame as I, but a hundred times smaller and slimmer and, I guess cooler' (p. 26). There is also a description of the 1938 Empire Exhibition in Glasgow, which attracted twelve million visitors (pp. 37–44), and of a 1939 trip to New York, with photographs of the Rockefeller Centre (pp. 55–59). Dickson incorporates a poem entitled 'The Night Ashore' (pp. 45–54). In poignant contrast to the glamour of air travel, the journal gives an insight into a world which, on the brink of war, was still feeling the effects of the 1929 crash: while in New York, Dickson 'went walking in some of the poorer streets, where 15 cents. is a lot of money. Unemployed men and women walked around sadly, hopelessly, it seemed, in droves . . . America has her own troubles. If there is a war, when will she enter it? . . . Chamberlain must declare war this time' (p. 58). There volume has no title page, seemingly as issued; and author and title are taken from the cover, which is illustrated with an evocative sketch of a sea plane.

No other copies have been traced.
You may also be interested in...
[BENEDETTI, Giovanni Battista.]
Difesa de' missionarii cinesi della Compagnia di Giesù, in risposta all'apologia de' PP. Domenicani missionarii della Cina, intorno à gli onori di Confusio, e de' morti; opera di un religioso teologo della medesima Compagnia.
First edition of this substantial defence of the Jesuit position in the Chinese Rites Controversy. It is a rebuttal of Noël Alexandre's Apologia de Padri Domenicani missionarii della China (published, also under a false Cologne imprint, in both French and Italian in 1699); Alexandre, an eminent theologian at the Sorbonne, led the attack against the Jesuits in France.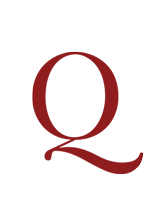 GUIDE TO FAMOUS GROTTO EDELES, Emanuel.
Description of the grotto at Adelsberg in Carniola, with a topographic diagram and the regulations as well as the tariff for the use of visitors, translated from the German, with additional scientific explanations ...
Rare first edition in English of this description of the extraordinary Postojna Cave in southwestern Slovenia, the second-longest cave system in the country and a popular tourist destination since the early 19th century. Following a brief history of Postojna (known in German as Adelsberg), the author details the regulations for visitors to the cave (including the prohibition against 'striking off stalactite or stones') and the tariffs comprising admission, guides and illumination, before describing its wonders, including the 'ball-room or hall of tournaments' and 'the Calvary'.