DINKELSBÜHL, Nicolaus de.
Tractatus hoc volumine contenti: I. De dilectione dei et proximi. II. De preceptis decalogi. III. De oratione dominica . . . VIII. De quinq[ue] sensibus.
Strassburg, J. Schott, 1516.
Folio, ff. [v], 163 [recte 159], [1], with two additional printed slips containing complementary text to ff. 108 (i.e. 106) and 114 (i.e. 112) tipped in; a few old underlinings and marginalia; two small tears in title (without loss), some light browning or foxing in places, dampstain affecting last 20 leaves, small wormhole in the lower margins far from text; contemporary binding of blind-stamped calf, covers stamped with rows of foliage and small portrait medallions; worn and rubbed resulting in loss of the surface in places, spine chipped at head and foot, joints cracked (still holding firmly); early monastic ownership inscription (S. Maria della Concezione, Naples) on title, more recent library stamps and de-accession mark of the library of the Redemptoristen Hennef-Geistingen, Germany, on title, verso of title and front pastedown.
£4500

Approximately:
US $5905
€5033
First edition of the Tractatus octo, comprising Dinkelsbühl's famous De preceptis decalogi, an influential tract against superstition and diabolic magic; this is one of two variant titles, that in which the word 'mortalibus' is not abbreviated.

'In the Precepts of the decalogue he censures diabolic magic, use of incantations and divination, acceptance of chance occurrences as omens . . . . He also condemns the belief in lucky and unlucky times and in Egyptian days' (Thorndike).

The theologian Nicholas of Dinkelsbühl (circa 1360–1433) endeavoured to employ all the tools afforded to him by the Scholastic tradition and more contemporary philosophy to bridge the gap between reason and faith. He was the University of Vienna's official representative at the Council of Constance, is considered the 'second founder' of Vienna University, and was revered by his contemporaries with the title of 'Lux Sueviae'.

The two additional slips with additions are printed in two columns and in the same layout and types as the rest of the book; they appear not to have been recorded in bibliographies.

Provenance: the holdings of the library of the Redemptoristen Hennef-Geistingen, which had been originally endowed by the Roman centre of the same order, covered by the early 2000s extensive areas of medieval thought and sources; they were dispersed in 2005 following the closure of the centre.

Adams N241; Thorndike IV 285. Uncommon: OCLC lists two copies in the UK (British Library and Cambridge) and five in the US (Harvard, Notre Dame, Ohio State, U. Pennsylvania and Stanford).
You may also be interested in...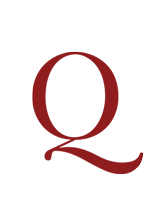 SCARCE FIRST EDITION ON THE CANON OF THE MASS ODO, Bishop of Cambrai.
Expositio canonis misse a dnomino [sic] odone cameracensi episcopo edita.
Very rare first edition of Odo's twelfth-century treatise on the canon of the Mass, printed 'in domo regalis collegii nauarre in campo gaillardi' by Guy Marchant. Seven further editions appeared before 1500, including four more by Marchant. This copy has the misprint 'dnomino' in the title, noted by Hain.