A COMPLETE SET OF FIRST EDITIONS
[DODSLEY, Robert].
A Collection of Poems. By several Hands. In three Volumes. London: Printed for R. Dodsley … 1748.
[With:]
___________. A Collection of Poems. By several Hands. In four Volumes. [Volume IV]. London: Printed for R. Dodsley … 1749.
[With:]
___________. A Collection of Poems in six Volumes. By several Hands. [Volumes V and VI]. London: Printed by J. Hughs, for R. and J. Dodsley … 1758.
London, Dodsley, 1748-49-58.
Six vols., 12mo. and small 8vo., with half-titles and the usual cancels; a fine set, uniformly bound in contemporary polished calf with morocco titling labels and shelf labels, the shelf marks (E 1) also stamped on the front pastedowns; contemporary Scottish armorial bookplates of Charles Craigie ('Honeste vivo': Fairbairn, Crests, pl. 91, no. 4).
£3750

Approximately:
US $5271
€4290
First edition of each volume of the most influential poetical miscellany of the eighteenth century. Dodsley's avowed aim was 'to preserve to the public those poetical performances, which seemed to merit a longer rememberance than what would probably be secured to them by the Manner wherein they were originally published'.


How well he succeeded was pointed out by R. W. Chapman: 'Gray's poems were not collected in a popular form until 1768, Johnson's not until 1785; but The Vanity of Human Wishes, the Drury-Lane Prologue, and some of Gray's Odes were universally accessible because they were in Dodsley', otherwise 'they must have been almost forgotten for twenty years of more'.


Volume IV in 1749 was a supplementary volume printing poems that had been added to the second edition of volumes I-III, for the benefit of purchasers of the first edition. This volume would have had a limited market and is very uncommon (ESTC lists Harvard, Huntington, Princeton, and Yale only in US).


In 1755, after the first three volumes had reached a fourth edition (in a slightly larger format), Dodsley was to add a wholly different volume IV (London: Printed by J. Hughs, for R. and J. Dodsley). A very good copy of this new volume IV (with half-title and engraved leaf of music) has been added to the set to complete the text of Dodsley in first editions.


Rothschild 804 (also with both versions of volume IV); R. W. Chapman, 'Dodsley's Collection of Poems by several Hands'. Oxford Bibliographical Society Proceedings and Papers, III (1931-1933), 270-316.
You may also be interested in...
FIRST ILLUSTRATED CAESAR PUBLISHED IN ITALY CAESAR.
Caii Julii Caesaris invictissimi i[m]peratoris co[m]mentaria seculor[um] iniuria antea difficilia et valde mendosa. Nunc primum a viro docto expolita et optime recognita. Additus de novo apostillis. Una cu[m] figuris suis locis apte dispositis. Nec non regulata tabula ...
A handsome copy of the first illustrated edition of Caesar's Commentaries published in Italy, adorned with charming half-page woodcuts at the opening of the De bello Gallico and De bello civili and with smaller vignette cuts at the beginning of each book. Describing Caesar's campaigns in Gaul from 58 to 52 BC, the Gallic War, written in lucid, unrhetorical Latin, is unique as a contemporary account of a foreign war by a Roman general. While more overtly political, the Civil War, Caesar's account of his clashes with Pompey culminating in the battle of Pharsalus in 48 BC, is enlivened with touches of sardonic humour. This edition was edited by Lucas Panaetius 'Olchinensis', a scholar from Ulcinj, a town on the southern coast of Montenegro with close ties to Venice. Panaetius also edited works by Aristotle, Cicero, Plautus, Marsilio Ficino, and Girolamo Savonarola, which appeared in Venice in the 1510s and 1520s. The publisher of Panaetius's Caesar, Agostino Zani, illustrated the narrative with lively woodcuts reproduced from the landmark 1493 edition of Livy printed in Venice by Johannes Rubeus for Lucantonio Giunta – an interesting example of the recycling of illustrations among Venetian publishers of classical works at this time. The style of the woodcuts is what scholars now term the popular style of the 1490 Malermi Bible, characterised by lively, action-filled narrative scenes. Zani published another edition of Caesar, following the success of this one, in 1517.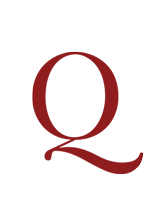 WITH A NEW APPENDIX ON POETIC DICTION WORDSWORTH, William.
Lyrical Ballads, with a Pastoral and other Poems, in two Volumes … Third Edition.
Second complete edition, with the Preface much enlarged and a new 'Appendix' on poetic diction (pp. 237-247 in volume II), one of the key theoretical texts of English Romanticism. For this edition, two poems were omitted, Coleridge's 'The Dungeon' and Wordsworth's 'A Character', several poems moved within the volumes, and numerous minor alterations were made throughout.