DONAT, Franz.
Grosses Bindungs Lexikon … Dictionnaire des Ligas … Large Book of Textile Designs … A Collection of Patterns for every Textile Specialist and a Guide for Designers of Textile Fabrics.
Vienna and Leipzig, Hartleben, [c. 1901].
6 fascicles (1 text, 5 plates), oblong folio; pp. [42], and 301 plates, most printed in two colours (numbered I-XII, 1-288, and one plate with six coloured fabric specimens), internally very good; housed in the original half brown cloth portfolio, one flap missing.
£325

Approximately:
US $455
€366
First edition of a massive pattern book on textile designs for bookbinding cloth, illustrating more than 9000 textile patterns. It took the author ten years to collect all the designs. The patterns include Plain, Satin, Twill, Diamond, Crepe, Diagonal, Rib, Damask, Corkscrew, Honeycomb, Herringbow, etc. and their derivatives. The text is printed in German, French and English, in parallel columns. The work is printed to a high standard.
You may also be interested in...
THE IVANHOE BALL, AN ATTENDEE'S COPY [LAGARENNE, Félicité, artist].
[Costumes d'Ivanhoe au bal donné par ... le prince et princess d'Orange à Bruxelles, mercredi le 5 février 1823.]
First and only edition of a fine and rare suite of ten hand-coloured lithographs commemorating a ball inspired by Scott's Ivanhoe, held in Brussels on 5 February 1823 by the Prince and Princess of Orange in honour of the British community in that city. There were thirty-two guests at the ball, all attending in elaborate costume, and dancing a quadrille that became the talk of the town, and remained 'the principal topic of conversation at Brussels' several months later (The Repository of Arts, May 1823). According the printed programme, Lord Danlo was Ivanhoe, the Black Knight was played by Mr de Janti, and Mrs Berkley took the role of Rowena. Further down the list is Mrs Fielden (sic), as Alicia, wife of the Joseph Ffeilden who owned this copy – she can be seen on the left in Plate VII.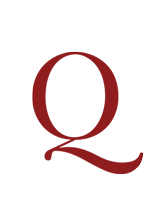 BLANQUI, Jérôme Adolphe, l'Ainé.
Histoire de l'économie politique en Europe, depuis les anciens jusqu'à nos jours, suivie d'une bibliographie raisonnée des principaux ouvrages d'économie politique …
First edition of 'the first major history of political economy' (The New Palgrave). Blanqui (1798–1854) taught at the Institution Massin, where he came into contact with J. B. Say, who was greatly impressed by him. In 1833, he succeeded Say as holder of the chair of political and industrial economy at the Conservatoire des Arts et des Métiers. The Histoire, in addition to the history of economic ideas, covers economic history from the ancient world to the early 1840s, and according to Schumpeter 'enjoyed international success because of its indubitable usefulness' (p. 498). The 'Bibliographie raisonnée' covers some 84 pages, listing works in English, French, German, Italian and Spanish.