SOURCE TEXT FOR MICHELANGELO ANDBACCIO BANDINELLI SCHOLARS
DONI, Antonio Francesco.
Disegno … partito in piu ragionamenti, ne quali si tratta della scoltura e pittura; de colori, de getti, de modegli …
Venice, appresso Gabriel Giolito di Ferrarii, 1549.
12mo (150 x 95 mm.), ff. 63, [1], printed in Giolito's attractive italic type; with his woodcut printer's device on title-page and a different and larger version of the device on final leaf verso, a handful of historiated woodcut initials; a very good and crisp copy in 18th century Italian vellum, gilt lettered label to spine, pale blue edges.


£3500

Approximately:
US $4902
€3950
First edition of an important art theoretical text by the polyglot scholar Anton Francesco Doni wo discusses the Renaissance concept of disegno in contomporary sculpture and painting. The book is divided into two parts, the first consists of six essays discussing disegno, the second prints a handul of letters Doni wrote to scholars and artists discussing contemporary works of art.

Doni's Disegno is 'important for a number of quotes given by Michelangelo and printed here for the first time' (Wittkower). In several of the letters Doni discusses contemporary artists and especially Michelangelo's sculpture with his correspondents.

Doni also had access to the unpublished treatise, Libro del Disegno by Michelangelo's great rival Baccio Bandinelli (see Vasari), and incorporates a number of Bandinelli's views in his text. Bandinelli is referred to throughout the book as 'il cavaliere'. The last chapter in Doni's Disegno is entirely given over to Bandinelli where he discusses art patronage, the paragone between painting and sculpture, aand the proportions of the human head (ff.39-44). Bandinelli's Libro del Disegno was only published in 2004.

Cicognara 114; Wittkower/Steinmann, Michelangelo Bibliographie (1927), no. 570; Bestermann, Old Art Books, p. 31; Schlosser-Magnino, p. 245-6.
You may also be interested in...
[CITTADELLA, Cesare.]
Catalogo istorico de' pittori e scultori ferraresi e delle opere loro con in fine una nota esatta delle piu celebri pitture delle chiese di Ferrara.
First edition of the most important source book on artistic life in Ferrara then published. Cesare Citadella (1732-1809), a painter, priest, and curator of the natural history cabinet affiliated to Ferrara University, compiled his work by using the unpublished manuscript of Girolamo Baruffaldi who had assembled material on Ferrara's artists in the early 18th century (cf. Comolli, Bibliografia, (1788), I, pp. 209-216)). There is however, much original work by Citadella who gives a chronological account of Ferrara painters, sculptors, and engravers. Each Life is followed by a long list of the artist's works to be found in Ferrara; the artistic output is critically evaluated. Baruffaldi's book was only published in 1844-46.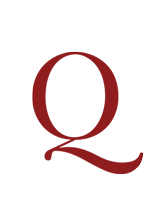 TURNER, Joseph Mallord William.
Picturesque Views on the Southern Coast of England, from drawings made principally by J.M.W. Turner and engraved by W.B. Coke, George Cooke, and other eminent engravers.
First edition. Originally published in parts between 1814 and 1826, this is the 1826 re-issue in two volumes with the plates arranged geographically from Kent to Somerset. Turner provided forty watercolours for the project. This was a companion piece to the earlier published Rivers of England, and reproduced the atmospheric effect of Turner's watercolours to great effect. The engravings were etched by the Cooke brothers, with the help of some other engravers towards the end because the series was a long time in the making. The accompanying descriptive text was written by William Combe, better known as the author of Doctor Syntax, although the engraver John Landseer and Turner himself had both been previously considered as contributors. The series played its part in showcasing the glories of the English coastline.