DONNE, John.
Poems … with Elegies on the authors Death …
London, Printed by M. F. for John Marriot, and are to be sold at his Shop … 1635.
8vo., pp. [12], 388, [32], wanting the portrait frontispiece; title-page stained and with old repairs (touching one letter); contemporary calf, rebacked; inscription on verso of title-page '5. Apr: 1714 / Ant Hammond', presumably the poet and politician.
£4500

Approximately:
US $5881
€5050
Second edition, adding seventeen new poems by Donne (and eleven false attributions), and three more elegies on his death. The poems have been rearranged into sections, headed 'Songs and Sonets', 'Elegies', 'Epithalamions'. 'Satyres', and 'Letters', 'Divine Poems', etc. Two poems that had appeared in 1633 are omitted – Browne's elegy and Basse's 'Epitaph upon Shakespeare'.

Keynes 79; STC 7046.
You may also be interested in...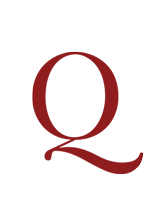 SHERBURNE, Sir Edward.
Salmacis, Lyrian & Sylvia, Forsaken Lydia, the Rape of Helen, a Comment thereon, with severall other Poems and Translations ...
First edition of a charming book of Caroline poetry, original and translated, in a most sympathetic and well-preserved collector's binding. This is the first issue; it was reissued in the same year under the title Poems and Translations, amorous, lusory, morall, divine, reflecting the divisional titles here: 'Erotica', 'Ludicra', 'Ethica', 'Sacra'.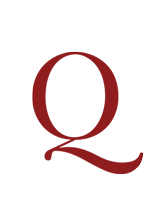 WORDSWORTH, William [and Samuel Taylor COLERIDGE].
Lyrical Ballads, with other Poems. In two volumes … second Edition. London: Printed for T. N. Longman and O. Rees …
Second, definitive, and first complete edition of Lyrical Ballads. To volume I (first published at Bristol in 1798, reissued in London in the same year) Wordsworth added his famous preface, the manifesto of the Romantic movement – calling for, among other things, a poetry of 'common life', adopting the 'language too of these [rustic] men ... (purified indeed from what appear to be its real defects, from all lasting and rational causes of dislike or disgust) because such men hourly communicate with the best objects from which the best part of language is originally derived'. Here too is the definition of poetry as 'the spontaneous overflow of powerful feelings' derived from 'emotion recollected in tranquillity'. Among the poems in volume I are 'Expostulation and Reply', 'We are Seven', 'Tintern Abbey', and the first version of Coleridge's 'Rime of the Ancient Mariner'. Volume II is entirely new and includes 'The Brothers', 'Lucy Gray', 'A slumber did my spirit seal', and 'Michael'.