THE DEATH OF PURCELL
DRYDEN, John, and John BLOW.
An Ode, on the Death of Mr. Henry Purcell; late Servant to his Majesty, and Organist of the Chapel Royal, and of St. Peter's Westminster. The Words by Mr. Dryden, and sett to Musick by Dr. Blow.
London: Printed by J. Heptinstall, for Henry Playford, at his Shop … or at his House … 1696.
Folio, pp. [2], 30; title within a mourning border, printed music throughout, with the text of the Ode on the verso of the title-page as well as within the music; small dampstain to lower inner margin, two or three short nicks to blank lower margin neatly repaired, but a very good copy in modern panelled calf, gilt; bookplate of Thomas Wyatt Bagshawe, book-label of J. O. Edwards.
£6500

Approximately:
US $8511
€7400
First edition of Dryden's moving elegy to his friend Purcell. The musical setting by Blow, for flutes and two counter-tenors, is generally considered his finest work.

On Purcell's death in November 1695 he was at the height of his powers and reputation, with stage and publishing commissions pouring in. The advertisements here list the Harmonia Sacra and Deliciae Musicae as well his revision of Playford's Introduction to Music and proposals for the publication of his instrumental works by his widow. His pre-eminence would be sealed by Playford two years later with the publication of the first volume of Orpheus Britannicus.

Dryden and Blow were both old friends of Purcell. Purcell was linked to Dryden through the Howards (Dryden's wife, Lady Elizabeth, was a patron, her niece a pupil) and composed new music for the 1690s revival of Dryden's The Tempest, as well as King Arthur (1691, often considered Purcell's dramatic masterpiece) and The Indian Queen (1695). Blow's career had intertwined with that of Purcell for many years. Purcell may once have studied under him; Blow's Venus and Adonis (1681) was an important precedent for Purcell's operas; they worked together closely on the music for James II's coronation in 1685; and they travelled together with William III to the Netherlands in 1691. Purcell's death brought Blow's reappointment as organist to Westminster Abbey (he had relinquished the briefly-held role to Purcell in 1679 80) and tuner of the royal instruments, but his personal sadness at Purcell's death was authentic, and his setting of the Ode shows 'a genuinely rich vein of expression … deeply felt' (Oxford DNB).

Macdonald, Dryden, 32a.
You may also be interested in...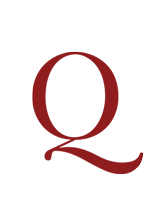 THE LIVORNO FIRST EDITION IN BOARDS SHELLEY, Percy Bysshe.
The Cenci. A Tragedy, in five Acts ...
First edition, one of only 250 copies printed for Shelley at Livorno (Leghorn) and then sent to Ollier, his publishers, for sale in London. Shelley arranged for the printing himself, as he told Peacock, because in Italy 'it costs, with all duties and freightage, about half of what it would cost in London'. Despite the desire to save money the paper and printing are of very high quality.
CHAUCER, Geoffrey.
The Workes of our ancient and learned English Poet, Geoffrey Chaucer, newly printed. To that which was done in the former Impression, thus much is now added. 1. In the Life of Chaucer many Things inserted. 2. The whole Worke by old Copies reformed. 3. Sentences and Proverbes noted. 4. The Signification of the old and obscure Words prooved: also Characters shewing from what Tongue or Dialect they be derived. 5. The Latine and French, not Englished by Chaucer, translated. 6. The Treatise called Jacke Upland, against Friers: and Chaucers A. B. C. called La Priere de Nostre Dame, at this Impression added.
Second Thomas Speght edition (sixth collected edition), revised much for the better by Francis Thynne; this is the variant with Adam Islip rather than George Bishop in the imprint. The portrait of Chaucer, which first appeared in the Speght edition of 1598, is the first engraved representation of the poet.