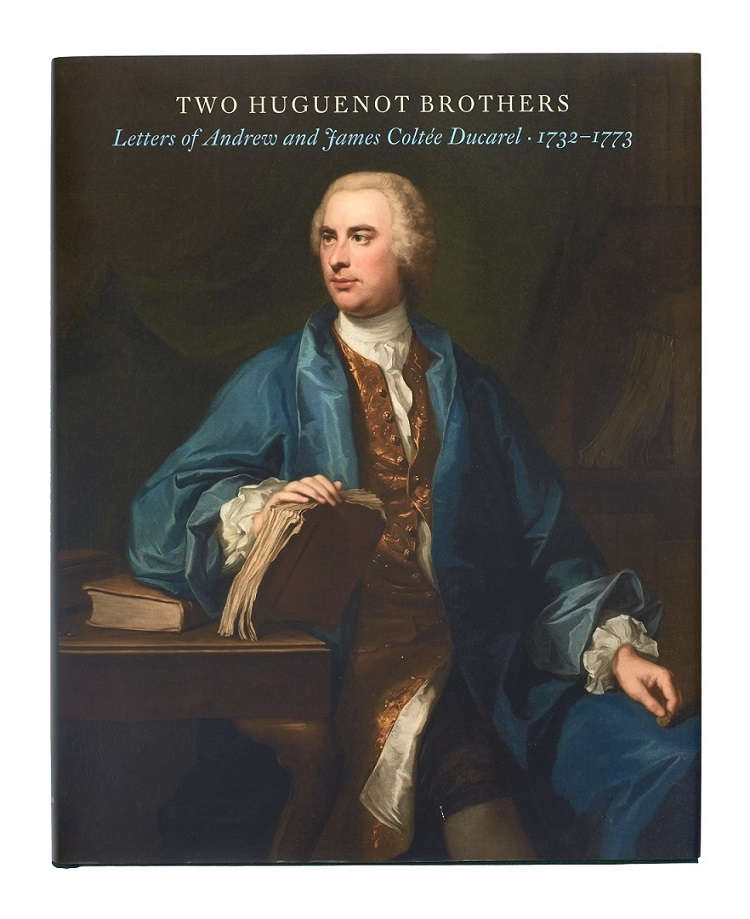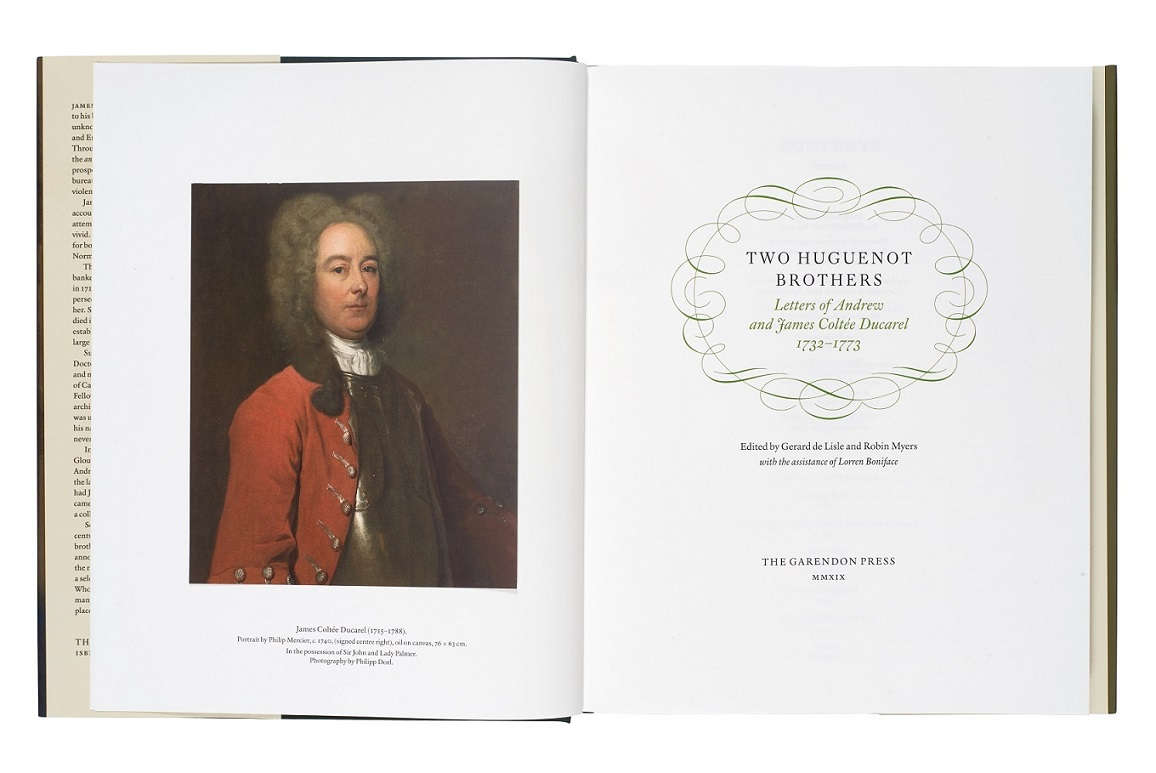 DUCAREL, Andrew & James Coltée, and Gerard DE LISLE & Robin MYERS, eds.
Two Huguenot Brothers: Letters of Andrew and James Coltée Ducarel 1732-1773.
Leicester, The Garendon Press, 2019.
4to, (310 x 250 mm), pp. 240, and 21 colour plates; green cloth, pictorial dust-jacket.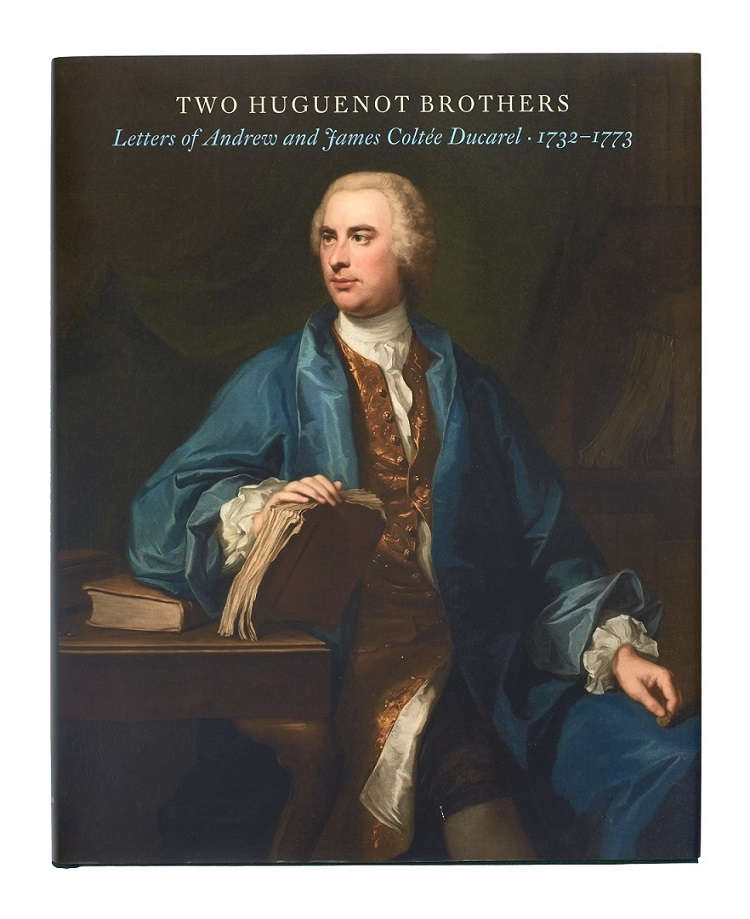 Added to your basket:
Two Huguenot Brothers: Letters of Andrew and James Coltée Ducarel 1732-1773.
James Coltée Ducarel's letters sent from France to his elder brother Andrew in London are a hitherto unknown resource for the study of the Enlightenment and the French Huguenots in the mid-eighteenth century.

Andrew kept James's letters and had them bound. 216 years later they came into the possession of Gerard de Lisle, a collateral descendent. The letters paint a picture of the last years of the ancien régime with its cumbersome bureaucracy, growing anticlericalism and increasing violence underlying surface prosperity – all ominous signs of approaching revolution. James's lively, gossipy style, his accounts of hazardous travels through France as he attempts to recover the family patrimony, his hunt for books, prints and drawings for his brother and the Archbishop of Canterbury and his visits to abbeys and cathedrals on Andrew's behalf are vivid and engaging.

Scholarly essays, by Randolph Vigne on the Huguenots in eighteenth century France and by Robin Myers on the life and times of the brothers precede the fully annotated transcript of the letters. An appendix includes family trees tracing the ramifications of the extended Ducarel family and a select bibliography. A special feature is the Who's Who compiled by Lorren Boniface giving details of the host of names mentioned, many not to be found elsewhere. There is a full name, place and subject index.

Two Huguenot Brothers is illustrated with fine colour portraits and miniatures from oil paintings in the possession of the family, a map of old Normandy and facsimile pages of a few of the letters. The volume is designed by Robert Dalrymple and printed by Albe De Coker, Antwerp.

Published in a limited edition of 200 numbered copies.

ISBN 978-1-5272-3722-3

You may also be interested in...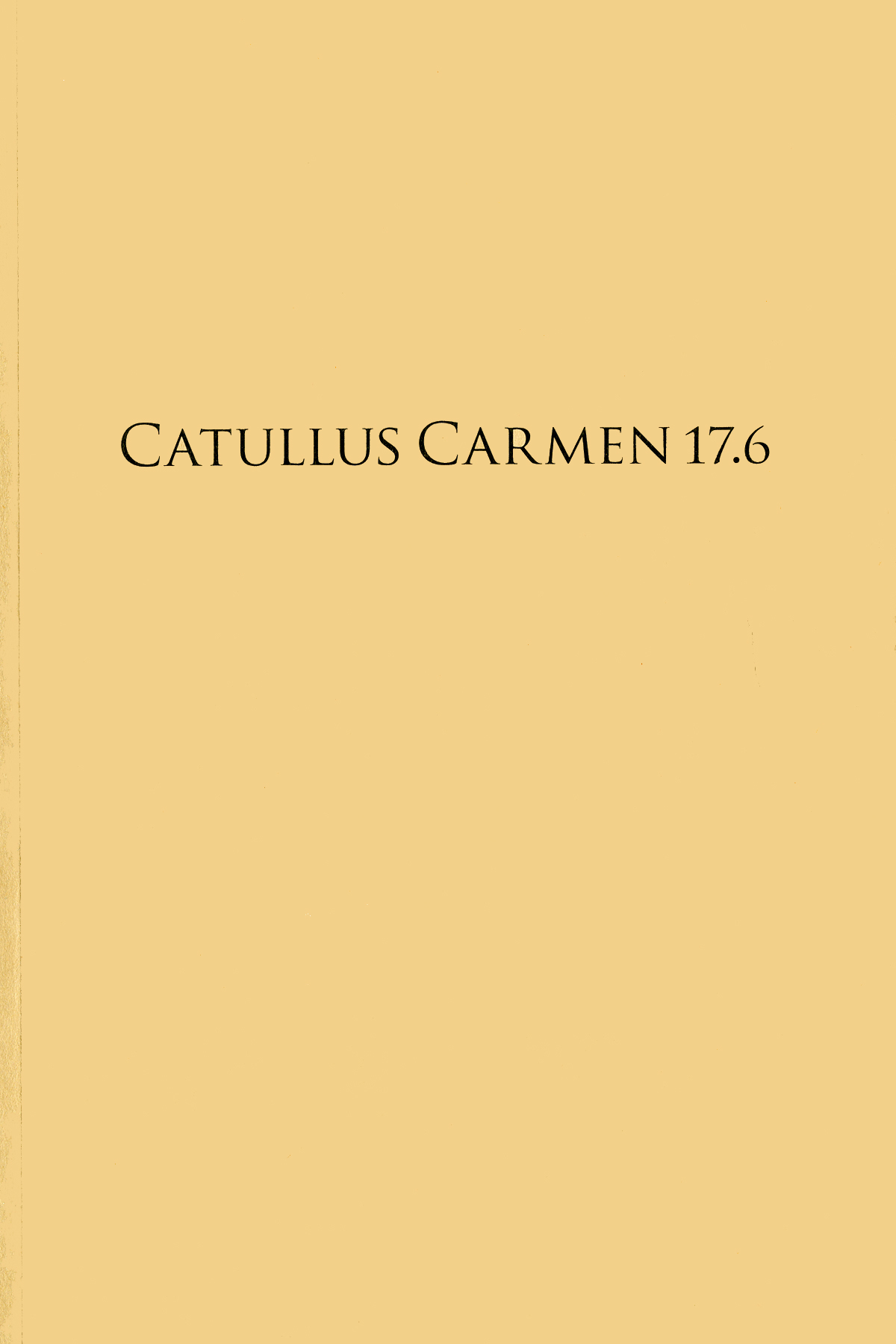 FREEMAN, Arthur.
Catullus Carmen 17.6 and Other Mysteries. A Study in Editorial Conflict, Eccentricity, Forgery, and Restitution. With a checklist of significant printed editions of Catullus in Latin, 1472-2005.
This partly historical, partly philological essay offers a general account of the early preservation, post-medieval recovery, and Renaissance evolution of the text of Catullus, with specific reference to one speculative reading in Carmen 17 ('De Colonia'), and certain humanist twists and forgeries that accompanied its long editorial history.
Accompanying the narrative is a substantial bibliographical appendix that provides a checklist of significant editions of Catullus in Latin from 1475 to the present day, with brief notes of relevance and location.
Arthur Freeman is a rare book dealer and writer living in London. In 2014 Quaritch published his Bibliotheca Fictiva: a Collection of Books and Manuscripts Relating to Literary Forgery 400 BC – AD 2000. Catullus Carmen 17.6 is the second footnote to that book, following Julia Alpinula (2015).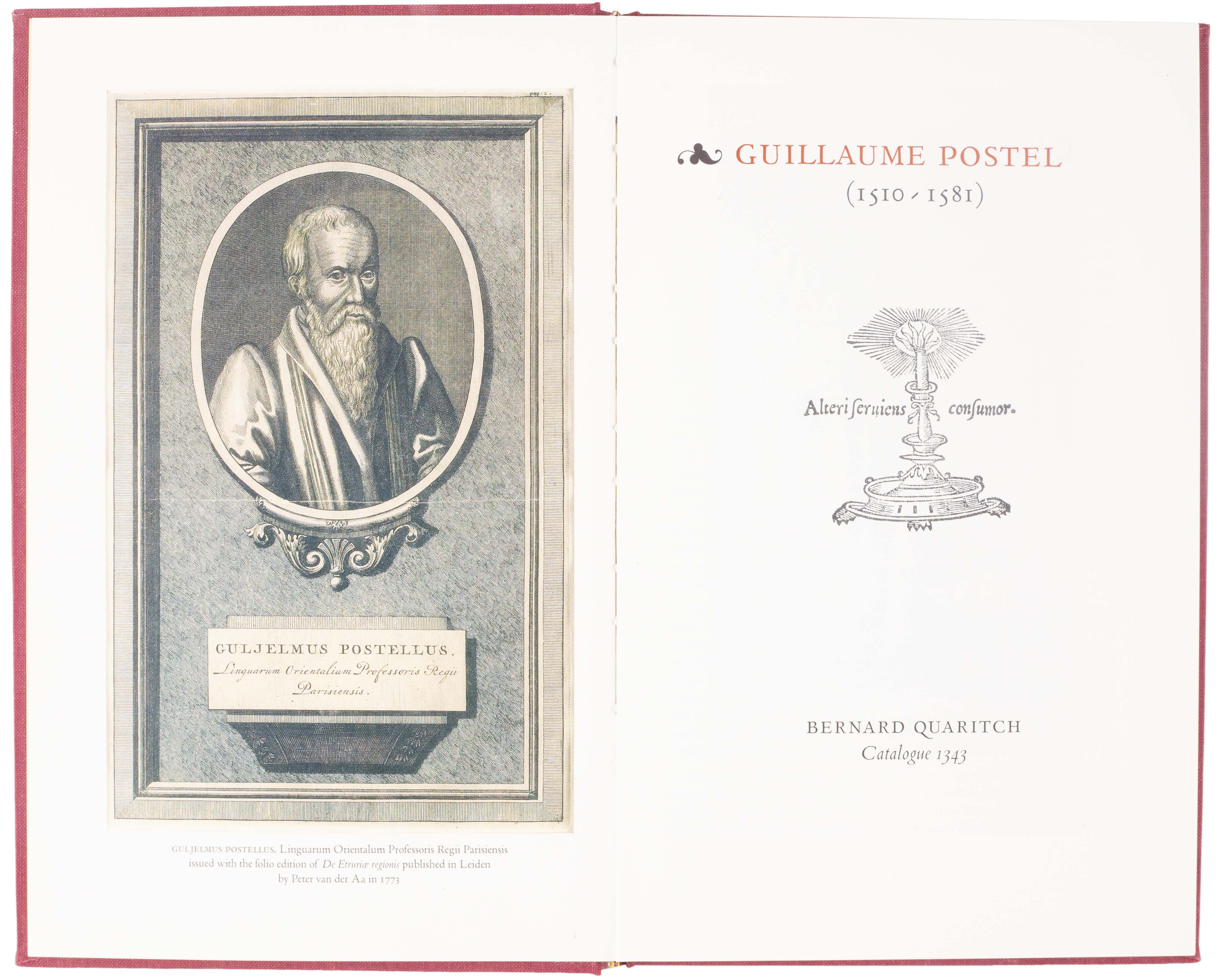 [QUARITCH.]
Guillaume Postel (1510–1581).
A catalogue of a collection of the works of the Renaissance scholar and Arabist, Guillaume Postel. 'Not only does it include editions of quite exceptional rarity, to be found in few libraries on either side of the Atlantic, but it illustrates every moment of Postel's extraordinary career and gives a remarkably complete idea of the man and his thought.'