DUPLESSIS, Georges.
Catalogue des dessins aquarelles et estampes de Gustave Doré, exposés dans les Salons du Cercle de la Libraire (march 1885), avec une notice biographique …
Paris, Cercle de la Librairie, 1885
Small 4to (200 x 150 mm), pp. [4] (blank), [4], 218, [6] (last 2 blank), with etched portrait of Gustave Dore by Lalauze after C. Duran in two states; a very good, uncut copy, preserving the original printed grey wrappers, bound in near contemporary brown morocco, elaborately gilt, with green morocco spine label, small chip to head of spine. With the large bookplate of N. Dujardin Van der Avoort, c. 1900.
£450

Approximately:
US $632
€513
Gustave Doré had died in 1883. This is one of the first commemorative exhibitions of his drawings and prints. Here are 374 pieces listed (provenances are always given). This is also one of the earliest monographs on one of the most popular French illustrators of his time. George Duplessis, curator of the Print cabinet of the Louvre, and the acknowledged authority on French prints gives a chronologiical bibliography of Dore's printed books and his contribution to periodicals. In 1876 Duplessis wrote a monograph on the other great French illustrator, Gavarni. The volume concludes with the funeral address given by Alexandre Dumas, on whose bust Dore worked just before he died, in the Père Lachaise cemetery.
You may also be interested in...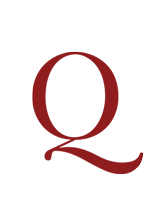 CLARE, John.
The rural Muse. Poems …
First edition of Clare's last collection of poetry, published as he was descending into penury and madness. His previous collection, The Shepherd's Calendar (1827), had sold badly and Clare found himself with an inclination to drink, but without money. He was committed to Allen's asylum at High Beach in Epping Forest in 1837, two years after the publication of this book.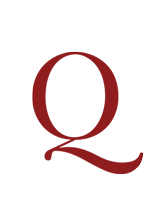 'FIRST OF THE ENGLISH POETS OF OUR AGE' SPENSER, Edmund.
The Faerie Queen: The Shepheards Calendar: together with the other Works of England's Arch-Poët, Edm. Spenser: collected into one Volume, and carefully corrected.
First collected edition, second issue, of the 'first of the English poets of our age, as his poems prove, written under the smile of the Muses, and with a genius destined to live' (William Camden). This volume contains all of Spenser's poetical works including Prosopopoia or Mother Hubberds Tale, which was left out of the 1611 issue, because of its allegorical attack on Lord Burghley, the father of the (then living) Lord Treasurer Robert Cecil.