DUVILLARD DE DURAND, Emmanuel Étienne.
Nouvelle formule pour trouver la hauteur des lieux par celles du baromètre et du thermomètre, avec laquelle on détermine, pour la première fois, le degré du thermomètre centigrade où le froid est absolu.
Paris, Deterville and widow Desray, 1826.
8vo, pp. [iv], 56; a good copy in contemporary plain interim wrappers, a little rubbed in places.
£500

Approximately:
US $702
€572
First edition of a rare and neglected work of thermodynamics, in which Duvillard presents his own calculation of absolute zero, some twenty years before Lord Kelvin's work on the subject. He calculates the temperature as -266⅔ ºC; today 0 K is calculated as -273.15ºC.

Born in Geneva of an ancient Huguenot family, Duvillard (1755–1832) was head of the statistical department of population in the office of the French Ministry of the Interior and is known today for his tables of mortality (included in Analyse et Tableaux de l'influence de la petite vérole sur la mortalité à chaque age, 1826) which were long used in France, and for his important Recherches sur les Rentes, les Emprunts et les Remboursemens (1787), one of the earliest works to use differential calculus in economic analysis. A short autobiographical piece is appended at the end of the present work.
You may also be interested in...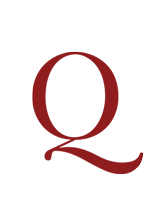 SENIOR, Nassau William.
Statement of the provision for the poor, and of the condition of the labouring classes, in a considerable portion of America and Europe … Being a preface to the foreign communications contained in the appendix to the Poor-Law Report.
First edition, presentation copy, inscribed at the head of the title 'The Earl of Radnor from the author'.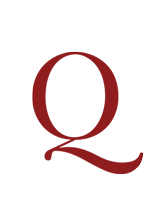 LEYBOURN, William.
Panarithmologia: or the trader's sure guide. Containing exact and useful tables, ready cast up, adapted to the use of merchants, mercers, bankers, drapers, goldsmiths, grocers, brewers, weavers, and haberdashers. And those who deal by wholesale, or retail. Also for carpenters, bricklayers, joiners, glaziers, plaisterers, plummers, corn-dealers, painters, &c. &c. And all other mechanics: as, likewise for all purchasers of houses or lands: shewing the interest of money, at 3, 3 and ½, 4, and 5 pounds per cent.—from one shilling to 1000 pounds:—and from one day to one year. To which is added, a table of commission, or brokage, for 1/8, 1/4, 3/8, 1/2, 5/8, 3/4, 7/8, and 1 per cent. With tables directing how to buy and sell by the hundred: and to cast up expences by the day, week, month, and year. With a calculation of Portugal coin.
New corrected and enlarged edition, first published 1693. Described by De Morgan as the earliest English ready reckoner, Panarithmologia… was hugely popular; running to over twenty editions and remaining in print into the nineteenth century.