ECKARTSHAUSEN, Karl von, Hofrath.
Die zehn Gebothe des Herrn, in sittlichen Erzählungen geschildert.
Augsburg, Johann Bapt. Balthasar Merz, 1790.
8vo, pp. [xii], 372; full-page engraved frontispiece depicting a father who reads to his family, engraved vignette to the title, both by Frehling, full-page engraving by J. Weber, two further allegorical vignettes, type ornaments; a few leaves browned, some foxing, heavier to preliminaries; still a good copy in contemporary half calf with marbled paper boards, spine gilt-ruled in compartments, paper lettering-piece, all edges red.
£450

Approximately:
US $583
€526
Added to your basket:
Die zehn Gebothe des Herrn, in sittlichen Erzählungen geschildert.
First edition of Eckhartshausen's exposition of the Ten Commandments, illustrated by moral stories. Preceded by four short essays - the history of Simon the good Christian, there is no righteousness without religion, the happiness of Mankind is in religion, and Nature proves that there is God, the work goes on to give between three and eleven moral tales per commandment.

Karl von Eckhartshausen (1752-1803) received a broad education in philosophy, law, natural sciences, magic, alchemy, later rising to occupy high office as Censor of the Library at Munich and Keeper of the Archives of the Electoral House.  He was a prolific writer and authored well over a hundred articles on metaphysics, theosophy, religion, fine art, drama, politics, magic, alchemy and the properties of numbers.

No copies traced in the US. Worldcat finds four copies in Germany.
You may also be interested in...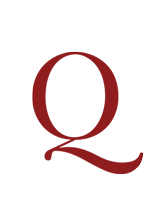 [SERGEANT, John].
Solid philosophy asserted, against the fancies of the ideists: or, the method of science further illustrated. With reflexions on Mr. Locke's essay concerning human understanding. By J. S.
First edition. The best-known work of the Roman Catholic philosopher and controversialist John Sergeant (1623–1707). 'The two philosophers to whom he is most opposed are Descartes and Locke, the "Ideists" whose distinction between ideas in the mind and external reality he saw as sowing the seeds for an incurable scepticism which he strongly attacked, but less clearly refuted. Locke is the main subject of his assault, no doubt because by this stage in the late 1690s it was Locke's philosophy which was the centre of attention. In place of the strongly repudiated "Way of Ideas" Sergeant attempts to set a philosophy of "Notions", a concept which some have seen, though on the basis of little evidence, as influencing Berkeley. Ideas Sergeant rejects because they close us off from the world of things – "Solid Philosophy" … Sergeant is a curious figure in the history of late seventeenth- and early eighteenth-century philosophy, combining his scholastic roots with glimpses of the modern world into an unstable synthesis of Catholic theology (albeit unorthodox), scholastic philosophy and elements of Lockean epistemology, the latter appearing to be a source on which he drew (as Locke noted) despite his overt rejection of much of its content' (Dictionary of seventeenth-century British philosophers, p. 724).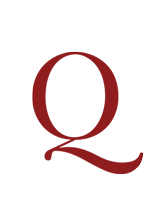 [HERVEY, John, Baron Hervey of Ickworth].
Some Remarks on the Minute Philosopher. In a letter from a country clergyman to his friend in London.
Second edition. Berkeley provided a philosophical defence of Christianity against the intellectual onslaughts of 'free-thinkers' in his Alciphron, or the Minute Philosopher (1732), a work which provoked this vigorous objection from John Hervey. Citing St Paul's Epistle to the Colossians, Hervey considered philosophical argumentation to be incompatible with the tenets of Christianity; indeed, appeals to human reason in the defence of faith 'will go farther to discrediting it, and hastening its Decay, than any thing that ever was most avowedly and impudently written against it' (p. 7).