A ROSICRUCIAN EMBLEM BOOK
[ECKER UND ECKHOFFEN, Hans Heinrich von.]
Freymäurerische Versammlungsreden der Gold- und Rosenkreutzer des alten Systems. Mit zwölf eingedruckten Vignetten.
Amsterdam [but Leipzig], 1779.
8vo, pp. [2], iii-xvi, [5], 6-304, with 12 copper-engraved emblematic vignettes by Hejonagogerus Nugir; slightly foxed in places but a very good copy, uncut in contemporary blue paper boards, gilt red morocco lettering-piece to spine, later ink imprint at foot; from the Charlesworth Masonic Library, with morocco ownership label to upper board and printed shelfmark labels to front pastedown and spine.
£1500

Approximately:
US $1828
€1772
Added to your basket:
Freymäurerische Versammlungsreden der Gold- und Rosenkreutzer des alten Systems. Mit zwölf eingedruckten Vignetten.
First edition of a Rosicrucian emblem book with twelve alchemical engravings, signed (most likely pseudonymously) 'Hejonagogerus Nugir', combining Christian tradition with cryptic symbols and Hermetic occultism.

A very rare revelation of the rites of the Order of the Golden and Rosy Cross, the Freymäurerische Versammlungsreden were published anonymously in Leipzig, with the 'Amsterdam' false imprint. In his preface the author claims to have bought the detailed transcriptions of masonic gatherings from a local while travelling between Ravenna and Rimini, where a mason had allegedly fallen from a coach at night and been unable to recover his papers. After waiting almost two years in the hope of finding the rightful owner of the texts, the author decided to publish them, despite knowing that they were intended 'nur für geheime Freunde'.

An organization of Master Masons for the study of alchemy and promotion of Hermeticism, the Order of the Golden and Rosy Cross was founded in Frankfurt circa 1757 by Hermann Fichtuld, although its origins were claimed to be considerably earlier, and soon grew to be the leading Rosicrucian association, with centres throughout Germany and eastern Europe and counting Friedrich Wilhelm II of Prussia among its members.

The work is usually attributed to Hans Heinrich von Ecker und Eckhoffen (1750-1790, or possibly his frequently interchanged brother, Hans Karl, 1754-1809), himself a senior freemason and Rosicrucian. His reason for surreptitiously publishing the secrets of his own order is unknown, but it likely caused substantial strife – by 1782 he had been expelled from the Order of the Golden and Rosy Cross, publishing the openly hostile work Der Rosenkreuzer in seiner Blöße, in which he accused the Rosicrucians of being puppets in the control of the Jesuits.

Copac records only two copies in the UK (British Library and Glasgow University).

Caillet 4226.
You may also be interested in...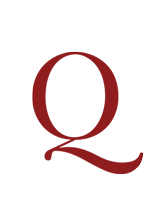 THE POPE AS ANTICHRIST DU ROSIER, Simon.
Antithesis Christi et Antichristi, videlicet Papae.
Rare edition of this satirical attack on the Catholic Church and the Pope by the Protestant minister Simon Du Rosier (or Rosarius), first published in Wittemberg in 1521. An excellent example of the 'antithesis genre', of which Luther's Passional Christi und Antichristi is the most famous expression, Du Rosier's work is illustrated by a series of woodcuts, attributed to Bernard Salomon after Lucas Cranach, which cleverly juxtapose the life of Christ with the luxury and dissolution of the Pope in order to back the Lutheran tenet that the Pope is the Antichrist.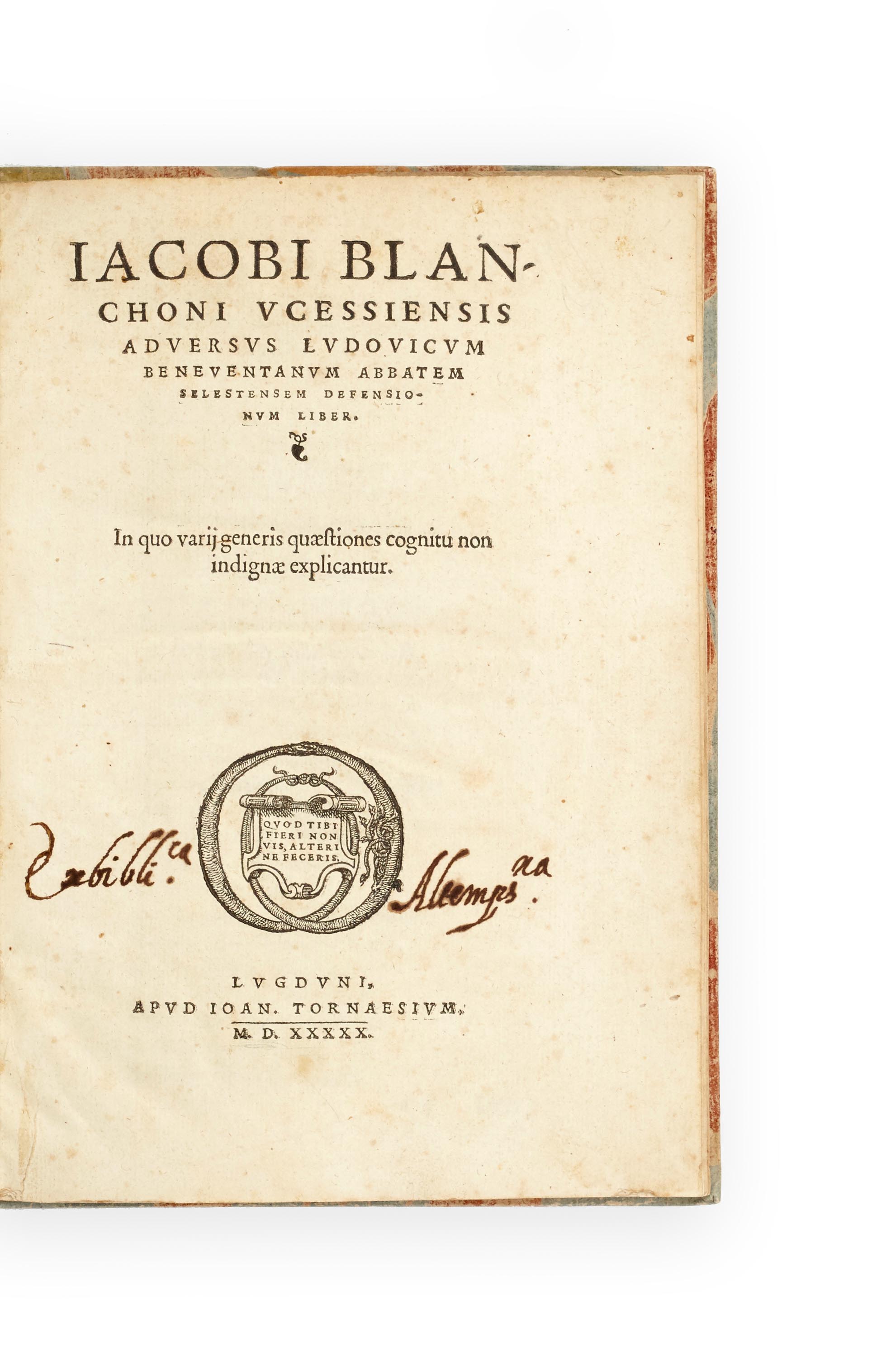 BLANCHON, Jacques.
Iacobi Blanchoni ucessiensis adversus Ludovicum beneventanum abbatem selestensem defensionum liber.
First edition of a very rare work of sixteenth-century Lyonnese Neoplatonism, an elegantly-printed de Tournes edition. Ostensibly a simple series of remarks against the theses of the (presumably sternly Scholastic) abbot of Selestan, this is a tract of Renaissance moral philosophy. The theme of dignitas hominis concentrated the philosophical efforts of several Lyonnese men of letters inspired by Ficino and Pico della Mirandola. Like Charles de Bovelles and P. Boaistuau, Jacques Blanchon systematically harmonizes Aristotle's philosophy and science with the hermetic thought associated with the writings of Hermes Trismegistus.