FIRST IRISH EDITION OF THE FIRST ANGLO-IRISH NOVEL
[EDGEWORTH, Maria].
Castle Rackrent, an Hibernian Tale. Taken from Facts, and from the Manners of the Irish Squires, before the year 1782.
Dublin: Printed for P. Wogan, H. Colbert, B. Byrne [and seven others]. 1800.
8vo., pp. [2], xliv, 182; lower corner of b4 in glossary torn away affecting the end of three lines, a few short marginal tears and stains, else a good copy in contemporary tree sheep.
£850

Approximately:
US $1115
€950
First Irish edition of Edgeworth's first and most important novel, published in the same year as the first edition. Castle Rackrent is a rattling narrative of three generations of an Irish estate, variously thought of as the first historical novel, the first Anglo-Irish novel and the first novel with a unreliable narrator, the servant Thady Quirk, based on the retainer John Langan, whom Edgeworth met when she first came to Ireland.

The story begins with the wild hard-drinking Sir Patrick Rackrent, who is succeeded first by the debt-ridden and litigious Sir Murtagh, and then by his brother Sir Kit. The gambling Sir Kit, whose unhappy English wife had 'never seen a peat-stack or a bog', is killed in a duel, and his heir is the extravagant Sir Condy, who finally exhausts the resources of the Rackrents. Most of the estate falls into the hands of Thady's cunning son the lawyer Jason Quirk.

Sir Condy meanwhile conceives 'a great fancy to see my own funeral afore I die' and contrives with Thady to arrange a wake. When the time came for Thady to reveal the secret, 'there was a great surprise, but not so great as we had laid out it would … Sir Condy was rather upon the sad order in the midst of it all, not finding there had been such a great talk about himself after his death as he had always expected to hear'.

Presumably a piracy given Edgeworth's loyalty to J. Johnson in London and her 'studied indifference to Irish outlets' (Oxford DNB), the first Irish edition is distinctly uncommon, with only 10 copies in ESTC; it achieved great success, and Dublin editions kept pace with London ones up to 1810.

Garside, Raven and Schöwerling 1800:30; Loeber & Loeber E20; Sadleir 763a; Slade 5D.
You may also be interested in...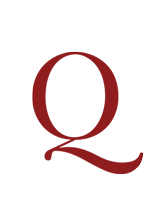 ROTH, Henry.
Call it Sleep.
First English edition, first published in New York by Robert O. Ballou in 1934.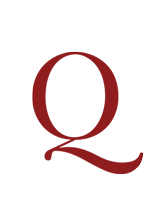 'REALLY SCARCE' REISSUE OF A FALSE RARITY BROUGHAM, Henry Lord.
Albert Lunel. A Novel ... In three Volumes ...
First edition, Sadleir's 'really scarce' fourth state, with (instead of the half-titles) the following notice: '"Albert Lunel" was written by the late Lord Brougham in the years Eighteen Hundred and Forty-four, but for private reasons of his Lordship's, was not published. London, March 1872', and with the undated Charles H. Clarke cancel titles. The novel was printed and immediately suppressed in 1844, leaving, according to contemporary surmise, only five surviving copies. After Brougham's death a stock of sheets was discovered, sold off, and subsequently issued in boards with the original half-titles, titles, and labels, turning the first edition into 'one of the false rarities whose legends haunt the book trade' (Sadleir). Then the sheets were reissued in cloth, and finally in this fourth, uncommon, state.