ENGELMANN, Gottfried.
Lithograph portrait of François Quesnay after a portrait by Pierre Roche Vigneron.
c. 1830.
Lithograph measures 10⅞ x 9 inches (27.5 x 23 cm.) on 18¼ x 12½ inch (46.4 x 31.8 cm.) paper; titled F. Quesnay and signed by Engelmann and Vigneron; corners a little discoloured else in very good condition; mounted.
£350

Approximately:
US $491
€400
This portrait of Quesnay in a characteristically pensive pose, wearing a wig and fine clothing, reflects his stature and intellectual reputation. The humbly born Quesnay went on to become surgeon to Louis XV and a renowned economist, famous for being the founding father of the Physiocrats.

Engelmann (1788-1839) introduced lithography to France in 1816 having learnt the technique from its inventor, Alois Senefelder, who patented the process in 1799.
You may also be interested in...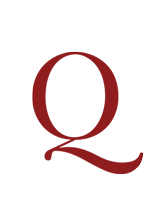 HOLROYD, John Baker, Earl of Sheffield.
Observations on the Impolicy, Abuses, and False Interpretation of the Poor Laws; and on the Reports of the two Houses of Parliament.
First edition. Holroyd (1735–1821) highlights current abuses of the Poor Laws and praises the efforts at reform then being debated in Parliament. 'There remains not a question that the Reports will encourage and promote various suggestions and useful observations, that will elucidate and enlighten still further this great, important, and interesting subject.' (p. 60). This process culminated in the great reform of the Poor Laws in 1834.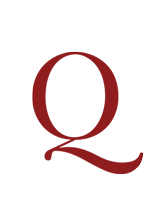 POSTLETHWAYT, Malachy.
Great-Britain's true system: wherein is clearly shewn, I. That an increase of the public debts and taxes must, in a few years, prove the ruin of the monied, the trading, and the landed interests. II. The necessity of raising the supplies to carry on the war, within the year. II. That such a design, however seemingly difficult, is very practicable: with a sketch of various schemes for that purpose. IV. An expedient which will support the public credit, in all times of public distress and danger. To which is prefixed, an introduction, relative to the forming a new plan of British politicks, with respect to our foreign affairs, and our connections on the continent. …
First edition of the last published work of that eighteenth-century British Mercantilist 'whose vision was undiluted by vestiges of humanitarism', most famous for his Universal Dictionary of Trade and Commerce (1751-1755), which was twenty years in the making (The New Palgrave).