[ENGLAND].
Report from the select committee of the House of Commons on petitions relating to the corn laws of this kingdom: together with the minutes of evidence and an appendix of accounts.
London, James Ridgeway, 1814.
8vo in fours, pp. iv, 260, xl; tables in the text and appendix; scattered spotting to the title, occasional blemishes and some pencil side-ruling throughout, else a good copy in contemporary sprinkled calf; spine ruled gilt with gilt morocco lettering piece, spine and extremities slightly chipped, joints rubbed, endpapers marbled.
£300

Approximately:
US $377
€336
Added to your basket:
Report from the select committee of the House of Commons on petitions relating to the corn laws of this kingdom: together with the minutes of evidence and an appendix of accounts.
First edition of the sixteen-page Commons report collected together with the minutes of evidence from more than thirty expert witnesses upon whose testimonies the report is founded; quantitative reports of corn and grain exports and imports are appended.

Goldsmiths' 20929; not in Kress.
You may also be interested in...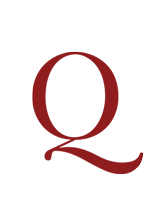 SHIP MONEY AND THE GREAT SEAL PRYNNE, William.
An humble remonstrance against the tax of ship-money lately imposed: laying open the illegality, injustice, abuses, and inconveniences thereof. Written by William Prynne during his imprisonment in the Tower of London, to free his country from that heavy tax; and then communicated to some special friends in writing. Since that printed without his privity, by an imperfect copy, an. 1641, so full of non-sense errors, and mistakes almost in every line, as makes it altogether useless, yea ridiculous: but now set out by a true copy, agreeing with the original; to right the author, and promote the publique good. Together with some briefe observations touching the Great Seale of England.
First authorised edition, after the 'nonsensical, useless, yea ridiculous' printing of 1641, of this polemic against the ship tax imposed by Charles II in 1634, by the prolific puritan pamphleteer, lawyer, and later Bath MP William Prynne (c.1600-1669), composed while confined to the Tower of London, and smuggled out by a friendly gaoler. This is accompanied by an example of his antiquarian interests, which, though mentioned on the title, in fact appeared later in the year and is often not present. The opening of the great seale of England describes the history of the Great Seal, its importance in guaranteeing state documents, and the role of the Lord Chancellor as keeper of the seal.

ESTC: R212529 and R234376; this is the variant noted by OCLC with the B quire signed "F", designed to be bound with the first work.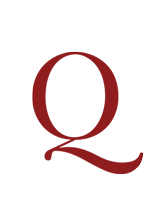 MACAULAY, Kenneth [and John MACPHERSON] (Marie-Geneviève-Charlotte Thiroux D'ARCONVILLE, translator).
Histoire de Saint-Kilda, imprimée en 1764, traduite de l'Anglois, contenant la description de cette isle remarquable; les moeurs & les coutumes de ses habitants; les antiquités religieuses & payennes qu'on y a trouvées, avec plusieurs autres particularités curieuses & intéressantes ...
First French edition of three travelogues owned by the renowned French geographer and author Jean-Baptiste Benoît Eyriès (1767-1846), who is remembered today as much for his translations (he spoke nine languages) as for his original contributions to geography. Eyriès was an avid bibliophile; in 1795 he began to collect works related to travel and geography, and by the time of his death had amassed a library of over twenty thousand volumes, many now held in the municipal library of Le Havre. Due to his familiarity with geographic literature, his extensive scientific knowledge, and his ability as a translator, Eyriès not only became a founding member of the Société de Géographie, the world's oldest geographical society, but was also named its honorary president; he was also admitted to the Académie des Inscriptions et Belles-Lettres, and awarded the Legion of Honour.