THE PROMOTION OF STOIC PHILOSOPHY
EPICTETUS. [DU VAIR, Guillaume, translator].
Le Manuel d'Epictete.
Paris, Abel L'Angelier, 1591.
12mo., 59, [1] leaves (last blank); engraved title somewhat dust soiled and with some abrasion to the engraved ornament (where a bookplate has been removed?); early 18th-century French calf, back gilt; on both covers is stamped in gilt the name "St PORS".


£1800

Approximately:
US $2231
€2007
Added to your basket:
Le Manuel d'Epictete.
Rare first edition of this translation of the "Encheiridion" or "Manual" of Epictetus' principal doctrines; an earlier translation by Antoine Du Moulin had been published in 1544.

Guillaume Du Vair (1556-1621) had a dual career as a statesman and as a moral philosopher. He was sent on a mission to Queen Elizabeth in 1596. In his last years under Henri IV, he was Chancellor of France, also Bishop of Lisieux. "But he is best known for his promotion of Stoic philosophy. His translation of Epictetus' Enchiridion appeared in 1591 and was frequently reprinted. This was followed by the publication of a number of influential tracts which he had composed earlier: De la constance et consolation ès calamités publiques (1597); La Philosophie morale des stoïques (1598); La Sainte Philosophie (1600). He aspired to reconcile ancient Stoicism with Christianity; like Montaigne and Justus Lipsius, he stressed the importance of controlling the will and developing a personal philosophy as an antidote to the vicissitudes of fortune, the evils of the times, and the uncertainty of happiness" (New Oxford Companion to Literature in French).

This first edition (a '1585' edition is a ghost) is exceptionally rare: no copy is located in the BL, Adams, or NUC.

Bound before Epictetus is an anonymous work: Memoires de Mr. D. F. L. touchant ce qui s'est passé en Italie entre Victor Amedée II. duc de Savoye, et le Roy T. C. Aix la Chapelle: A. Steenhuysen, 1697. 130 pp., [1] blank leaf [Goldsmith l-7].
You may also be interested in...
CHANDLER'S TRAVELS IN GREECE: 'THE ACCOUNT OF ATHENS IS VERY IMPORTANT; IT WAS THE MOST DETAILED CHANDLER, Richard.
Travels in Greece: or an Account of a Tour made at the Expense of the Society of Dilettanti.
First edition. The classical scholar, traveller, and author Chandler (bap. 1737, d. 1810) was educated at Winchester College and Queen's College, Oxford, and awarded a demyship at Magdalen College in 1757. Following the publication of an annotated collection of fragments by Tyrtaeus, Simonides, Theognis, Alcaeus, Sappho, and other Greek poets in 1759, Chandler published a catalogue of the Arundel marbles in 1763 as Marmora Oxoniensis. 'In 1764 Chandler was introduced to the Society of Dilettanti by Robert Wood, editor of The Ruins of Palmyra, and was commissioned by the society to undertake a tour of exploration in Asia Minor and Greece in the first independent mission funded by the society. As treasurer he was given command of the expedition, and was accompanied by Nicholas Revett [...] and by the watercolour painter William Edmund Pars. They were instructed to make Smyrna their headquarters and thence "to make excursions to the several remains of antiquity in that neighbourhood"; to make exact plans and measurements; to make "accurate drawings of the bas-reliefs and ornaments"; and to copy all inscriptions, all the while keeping "minute diaries". Having embarked from Gravesend on 9 June 1764 the party spent about a year in Asia Minor [...]. On 20 August 1765 they left Smyrna for Athens, where Chandler gloomily noted that the Parthenon was in danger of being completely destroyed. He bought two fragments of the Parthenon frieze that had been built into houses in the town and was presented with a trunk that had fallen from one of the metopes and lay neglected in a garden. Although the party visited other parts of the Greek mainland their plans to visit Ithaca, Cephallonia, and Corfu were abandoned, principally because of the group's poor health' (ODNB).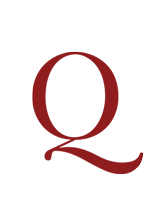 GUEVARA, Antonio de.
L'orloge des princes, oeuvre de très excellente & admirable doctrine ... compose en espaignol ... Traduict en françoys.
Guevara's Relox de principes (1529) first appeared in French in 1540 (his earlier Libro aureo de Marco Aurelio, which the Relox incorporated, had appeared in French in 1531). Guevara's writings were popular in France, especially among the essayistes - Montaigne, of course, but also others, such as Pierre Bouaystuau (see G. L. Michaud, 'The Spanish sources of certain sixteenth-century French writers', Modern Language Notes, 43, 1928, pp. 157-63).