THE PROMOTION OF STOIC PHILOSOPHY
EPICTETUS. [DU VAIR, Guillaume, translator].
Le Manuel d'Epictete.
Paris, Abel L'Angelier, 1591.
12mo., 59, [1] leaves (last blank); engraved title somewhat dust soiled and with some abrasion to the engraved ornament (where a bookplate has been removed?); early 18th-century French calf, back gilt; on both covers is stamped in gilt the name "St PORS".


£1800

Approximately:
US $2529
€2054
Rare first edition of this translation of the "Encheiridion" or "Manual" of Epictetus' principal doctrines; an earlier translation by Antoine Du Moulin had been published in 1544.

Guillaume Du Vair (1556-1621) had a dual career as a statesman and as a moral philosopher. He was sent on a mission to Queen Elizabeth in 1596. In his last years under Henri IV, he was Chancellor of France, also Bishop of Lisieux. "But he is best known for his promotion of Stoic philosophy. His translation of Epictetus' Enchiridion appeared in 1591 and was frequently reprinted. This was followed by the publication of a number of influential tracts which he had composed earlier: De la constance et consolation ès calamités publiques (1597); La Philosophie morale des stoïques (1598); La Sainte Philosophie (1600). He aspired to reconcile ancient Stoicism with Christianity; like Montaigne and Justus Lipsius, he stressed the importance of controlling the will and developing a personal philosophy as an antidote to the vicissitudes of fortune, the evils of the times, and the uncertainty of happiness" (New Oxford Companion to Literature in French).

This first edition (a '1585' edition is a ghost) is exceptionally rare: no copy is located in the BL, Adams, or NUC.

Bound before Epictetus is an anonymous work: Memoires de Mr. D. F. L. touchant ce qui s'est passé en Italie entre Victor Amedée II. duc de Savoye, et le Roy T. C. Aix la Chapelle: A. Steenhuysen, 1697. 130 pp., [1] blank leaf [Goldsmith l-7].
You may also be interested in...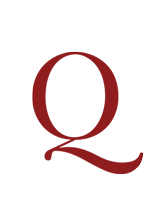 [SERGEANT, John].
Solid philosophy asserted, against the fancies of the ideists: or, the method of science further illustrated. With reflexions on Mr. Locke's essay concerning human understanding. By J. S.
First edition. The best-known work of the Roman Catholic philosopher and controversialist John Sergeant (1623–1707). 'The two philosophers to whom he is most opposed are Descartes and Locke, the "Ideists" whose distinction between ideas in the mind and external reality he saw as sowing the seeds for an incurable scepticism which he strongly attacked, but less clearly refuted. Locke is the main subject of his assault, no doubt because by this stage in the late 1690s it was Locke's philosophy which was the centre of attention. In place of the strongly repudiated "Way of Ideas" Sergeant attempts to set a philosophy of "Notions", a concept which some have seen, though on the basis of little evidence, as influencing Berkeley. Ideas Sergeant rejects because they close us off from the world of things – "Solid Philosophy" … Sergeant is a curious figure in the history of late seventeenth- and early eighteenth-century philosophy, combining his scholastic roots with glimpses of the modern world into an unstable synthesis of Catholic theology (albeit unorthodox), scholastic philosophy and elements of Lockean epistemology, the latter appearing to be a source on which he drew (as Locke noted) despite his overt rejection of much of its content' (Dictionary of seventeenth-century British philosophers, p. 724).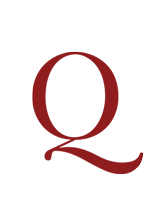 AZUNI, Domenico Alberto.
Systême universel de principes du droit maritime de l'Europe . . . Traduit de l'italien, avec des additions du même auteur.
First French edition. Azuni's own translation, with additions, of his principal work on maritime law, Sistema universale dei principii del diritto marittimo dell' Europa (1795). 'The first volume . . . is devoted to the sea and to the rights that can be exerted over it, and has an almost exclusively historical character. The author narrates the history of the maritime power of the chief states; considers the various theories relating to the extension of territorial waters; examines what rights can be exerted over them and over fisheries, straits, bays, gulfs and anchorages, and briefly passes in review the maritime laws of the principal states of his time. In the second book, which deals with the maritime law of Europe in wartime, he deals especially with relations between belligerents and neutrals . . . . [He] shows that neutrality is founded not only on particular treaties between the neutrals and the belligerents but also on the very nature of international relations. The sole obligation incumbent on neutrals is to remain impartial. In all other things they have the right to continue as before their relations with the belligerents . . . . Azuni extends the jurisdiction of neutral courts on prizes taken to them and in cases of litigation as to the neutral or enemy quality of goods and ships, especially if the goods and ships are claimed by subjects of the local sovereign. The last part of the book deals briefly with the right of asylum, with reprisals in time of peace, with privateers and pirates' (Sereni, The Italian conception of international law p. 146).