MASQUERADES, MORALITY AND PUBLIC BROTHELS
ESSAY UPON MODERN GALLANTRY (AN).
Address'd to Men of Honour, Men of Pleasure, and Men of Sense. With a seasonable Admonition to the young Ladies of Great Britain … The Second Edition.
London: Printed for A. More … 1726.
4to., pp. 45, [1]; cut a little close, shaving last line of title-page (price) and some headlines and pagination, some wear at inner margin, a little dusty, but a good copy, disbound.
£1000

Approximately:
US $1280
€1121
Second edition, unrecorded, published in the same year as the first – apparently from the same setting of type with the title-page altered to add the edition statement.

An Essay is a savage reprehension of adultery and whoring, with a long satirical dedication, dated 'Bloomsbury, Feb. 21. 1726', to J[ohn] J[ames] H[eidegge]r, the 'strange bird from Switzerland' (Pope) who, as manager of the Opera House in the Haymarket, promoted operas with Handel and at the same time scandalous masquerades or ridotti that became the rage of the town. There were sermons against the masquerades, grand jury presentments, even a royal proclamation (which apparently did not stop the king from attending). The dedication here takes the form of a mock defence of these assemblies against charges that they promote 'Vice, Lewdness, and Debauchery ... encourage Intriguing, and endanger the Honour of Families'.

The main text, defining 'Gallantry' as 'a constant Application to the good Works of Adultery and Fornication; or the prevailing Art of debauching, by any Methods, the Wives of Daughters of any Men whatsoever, especially those of our dearest Friends', exposes the actions of rakes who seduce and then despise; the character of faithless women (who 'break out in extravagant Dress, frequent Gaddings abroad' etc); and the specious arguments of whore-masters.

The author does though admit he is arguing against human nature, and that 'there always were and always will be, to the End of the World, Whores and Whore-masters of all Sorts', so rather than debauching wives and virgins, the author refers the libertine 'for a Remedy to the common Stews and publick Sinks of Leudness, which I think much preferable to his adding Villany to Lasciviousness'.

Not in ESTC, which only lists the first edition.
You may also be interested in...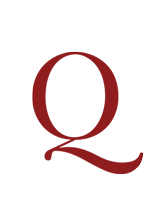 INTRODUCING THE MAID OF BUTTERMERE [BUDWORTH (later PALMER), Joseph].
A Fortnight's Ramble to the Lakes in Westmoreland, Lancashire, and Cumberland. By a Rambler …
First edition, scarce, of 'the first published account of a Lake District walking tour' (Bicknell).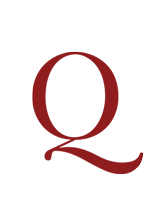 CHRISTIAN UTOPIA MOLINIER, Etienne.
A Mirrour for Christian States: or, a Table of politick Vertues considerable amongst Christians. Divided, into three Bookes. Reviewed, and augmented, by E. Molinier, of Tolose Priest, and Doctor of Divinitie. And by him dedicated, [t]o the most illustrious Lord, the Lord Cardinall of Valette, Archbishop of Tolose. Translated into English, by William Tyrwhit, Sen. Esquire …
First edition in English of Les Politiques chrestiennes ou tableau des vertus politiques considérées en l'estat chrestien (Paris, 1621); these sheets were reissued the following year with a cancel title-page as Essayes: or, morall and politicall Discourses.