[ESZTERGOM, Siege of.]

Kurtzer Bericht von der eroberten Stadt und Vestung Graan, sambt denen Accords-Puncten welche nach 4 tägiger Belägerung, den 27 Octobr. geschlossen worden. Anbey auch ein Extract-Schreiben vom Herzog von Lothringen an Ihre Käys. Mäytt. de dato Graan vom 28 Octobris 1683.
Regensburg, Paul Dalnsteiner, [1683].
4to, ff. [4], with a small woodcut of a mounted messenger on title; browned; old red paper spine.
£375

Approximately:
US $480
€420
A rare newsletter relating the siege of Esztergom (Gran), the old primatial see of Hungary which had been in Turkish hands since 1605. 'The Turkish grand vizir Kara Mustafa Pasha had failed in dismal fashion in the unforgettable siege of Vienna (from 14 July to 12 September 1683), the Ottoman disaster of the century. In their retreat the Turks were badly defeated on 9 October at Parkány (Štúrovo), and after a brief seige they had to give up Esztergom . . . . Several thousand Turks had perished at Parkány, but the Turks surrendered Esztergom (on 26 October) with hardly any loss of life which was, nevertheless, another serious setback for Kara Mustafa, whose future now looked dim. And indeed it was. He was strangled at Belgrade on 25 December by order of Sultan Mehmed IV' (K. M. Setton, Venice, Austria and the Turks in the seventeenth century p. 271). The newsletter contains an extract from a letter purportedly written at Esztergom on 28 October by the imperialist commander Charles of Lorraine.

This is one of two editions. The other edition is without place or printer but bears the words 'Gedruckt den 1/11 November' on the title.

Apponyi 1042; VD17 12:621186K, recording two copies only (Bayerische Staatsbibliothek and Wolfenbüttel). OCLC records Harvard and Yale only in the US.
You may also be interested in...
SCOWEN & CO.
Kigelia Pinnata,
Charles Scowen arrived in Ceylon around 1873 and was initially an assistant to R. Edley, the Commission Agent in Kandy before opening a photographic studio around 1876. By 1885 his photography firm had studios in Colombo and Kandy. Scowen was a later arrival to Ceylon than Skeen and his work is less well-known, but: 'Much of Scowen's surviving work displays an artistic sensibility and technical mastery which is often superior to their longer-established competitor. In particular, the botanical studies are outstanding…' (Falconer, J. and Raheem, I., Regeneration: a reappraisal of photography in Ceylon 1850 –1900, p. 19). In the early 1890s the firm was being run by Mortimer Scowen, a relative of Charles Scowen. By about 1894 the firm's stock of negatives had been acquired by the 'Colombo Apothecaries Co Ltd'.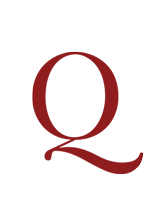 SAPPHO AND OTHERS LANTIER, É[tienne] F[rançois de].
The Travels of Antenor in Greece and Asia: from a Greek Manuscript found at Herculaneum: including some Account of Egypt. Translated from the French … With additional Notes by the English Translator. In three Volumes …
First English edition (first published in French in Paris in 'An VI de la République', 1797-8). The Travels of Antenor is a work of fiction ('ne sont qu'un roman d'imagination'), based ostensibly on an ancient Greek manuscript found at the site, recently discovered, of Herculaneum. The genesis of the story is an extension of its fiction: At the King's palace and museum at Naples, Lantier meets the Abbé Spalatini and his team, who are engaged in deciphering the site's ancient manuscripts. Disdaining Antenor, the Abbé allows Lantier to borrow the manuscript, where he finds an autobiography-cum-travel narrative which covers almost the entire spectrum of Greek legend and antiquity through the protagonist's anecdotes, conversations and travels.