[ESZTERGOM, Siege of.]

Kurtzer Bericht von der eroberten Stadt und Vestung Graan, sambt denen Accords-Puncten welche nach 4 tägiger Belägerung, den 27 Octobr. geschlossen worden. Anbey auch ein Extract-Schreiben vom Herzog von Lothringen an Ihre Käys. Mäytt. de dato Graan vom 28 Octobris 1683.
Regensburg, Paul Dalnsteiner, [1683].
4to, ff. [4], with a small woodcut of a mounted messenger on title; browned; old red paper spine.
£375

Approximately:
US $491
€427
A rare newsletter relating the siege of Esztergom (Gran), the old primatial see of Hungary which had been in Turkish hands since 1605. 'The Turkish grand vizir Kara Mustafa Pasha had failed in dismal fashion in the unforgettable siege of Vienna (from 14 July to 12 September 1683), the Ottoman disaster of the century. In their retreat the Turks were badly defeated on 9 October at Parkány (Štúrovo), and after a brief seige they had to give up Esztergom . . . . Several thousand Turks had perished at Parkány, but the Turks surrendered Esztergom (on 26 October) with hardly any loss of life which was, nevertheless, another serious setback for Kara Mustafa, whose future now looked dim. And indeed it was. He was strangled at Belgrade on 25 December by order of Sultan Mehmed IV' (K. M. Setton, Venice, Austria and the Turks in the seventeenth century p. 271). The newsletter contains an extract from a letter purportedly written at Esztergom on 28 October by the imperialist commander Charles of Lorraine.

This is one of two editions. The other edition is without place or printer but bears the words 'Gedruckt den 1/11 November' on the title.

Apponyi 1042; VD17 12:621186K, recording two copies only (Bayerische Staatsbibliothek and Wolfenbüttel). OCLC records Harvard and Yale only in the US.
You may also be interested in...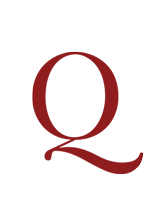 WATSON, Robert Grant.
A history of Persia from the beginning of the nineteenth century to the year 1858, with a review of the principal events that led to the establishment of the Kajar dynasty.
First edition. Watson, a British diplomat, writes to provide an account of the first half of the nineteenth century in Persia. Relying, as he notes, on both Persian and European accounts, he sketches the circumstances of the Qajar rise to rule in the eighteenth century, and the tumultuous events of Persian affairs foreign and domestic between 1800 and 1858. From the first Anglo-Persian War at the end of the 1850s to the ill-starred mission of the French general Gardane in 1807, Watson charts the ebb and flow of Persia's entanglements with European powers, as well as her internal ructions. Undeniably written from a British perspective, with Persian politics assessed in light of the prevailing British interest, Watson's history remains a thorough combination of military and diplomatic history, and handles a particularly turbulent period in Persia neatly. From year to year the alliances and treaties binding Persia, Russia, and the European powers were subject to upset, and that Watson has so efficiently presented these back-and-forths is a mercy. In any event, his Persia addressed the lack of a modern Persian history in the literature of the day, one that must have been all the more noticeable for Britain's increasing involvement in Central Asia and the Near East.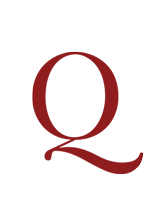 BALBI, Girolamo.
Oratio habita ab eloquentissimo viro Hieronymo Balbo Praesule Gurcen[sis] Serenissimi Principis Ferdinandi Archiducis Austriae etc. oratore, unacu[m] illustriss[imo] Petro a Corduba coram Adriano VI Po[n]t. Max.
One of several editions of Balbi's celebrated oration to appear in the same year, priority not established.