[ESZTERGOM, Siege of.]
Kurtzer Bericht von der eroberten Stadt und Vestung Graan, sambt denen Accords-Puncten welche nach 4 tägiger Belägerung, den 27 Octobr. geschlossen worden. Anbey auch ein Extract-Schreiben vom Herzog von Lothringen an Ihre Käys. Mäytt. de dato Graan vom 28 Octobris 1683.
Regensburg, Paul Dalnsteiner, [1683].
4to, ff. [4], with a small woodcut of a mounted messenger on title; browned; old red paper spine.
£300

Approximately:
US $393
€335
A rare newsletter relating the siege of Esztergom (Gran), the old primatial see of Hungary which had been in Turkish hands since 1605. 'The Turkish grand vizir Kara Mustafa Pasha had failed in dismal fashion in the unforgettable siege of Vienna (from 14 July to 12 September 1683), the Ottoman disaster of the century. In their retreat the Turks were badly defeated on 9 October at Parkány (Štúrovo), and after a brief seige they had to give up Esztergom . . . . Several thousand Turks had perished at Parkány, but the Turks surrendered Esztergom (on 26 October) with hardly any loss of life which was, nevertheless, another serious setback for Kara Mustafa, whose future now looked dim. And indeed it was. He was strangled at Belgrade on 25 December by order of Sultan Mehmed IV' (K. M. Setton, Venice, Austria and the Turks in the seventeenth century p. 271). The newsletter contains an extract from a letter purportedly written at Esztergom on 28 October by the imperialist commander Charles of Lorraine.

This is one of two editions. The other edition is without place or printer but bears the words 'Gedruckt den 1/11 November' on the title.

Apponyi 1042; VD17 12:621186K, recording two copies only (Bayerische Staatsbibliothek and Wolfenbüttel). OCLC records Harvard and Yale only in the US.
You may also be interested in...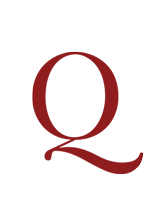 EUCHERIUS, Johannes (pseud.).
Gratiarum actio. Wirtembergensibus et Tubingensibus verbi ministris; qui censuris Patriarche Constantinopolitani adversus Confessionem Augustanam scriptis... Additus libellus D. Augustini de ebrietate cavenda iisdem dicatus.
Very rare early imprint from Poznań, one of the oldest and most important cities in Poland, a Catholic stronghold. There Johann Wolrab, Nikolaus' eldest son, founded the second city printing press in 1579. Gratiarum actio had first appeared in 1584 in two productions printed in Krakow and Poznań, both amounting to four pages. All these three imprints are extremely rare. The text of the Gratiarum actio is followed by St. Augustine's and St Ambrose's tracts on temperance.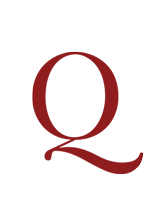 JOURNEY TO EMMAUS (A).
A sacred Dialogue ...
First edition, dedicated to Frederick, Prince of Wales, as Chancellor of Trinity College. This is the story from the Gospel of Luke that tells how, after the Resurrection, Jesus appeared two of his followers who were walking from Jerusalem to Emmaus. It takes the form of a dialogue between Cleopas and Matthias, lamenting ('Like Sheep when scatter'd o'er some dreary plain, / Their folds laid desolate, their Shepherd slain, / To the wide World poor helpless We are left, / Of Friends, of all that's dear bereft ...'). They encounter Emanuel, who asks 'Why walk ye thus disconsolate', but they do not recognise Him. ('O fools, O Slow of heart to understand'). Nonetheless they beg him to eat with them: 'Emanuel thus by kind Entreaties prest / The cottage enters: When their mighty Guest, / Yet unreveal'd, they at their humble Board / Had plac'd, in breaking Bread they knew their Lord; / And as they kneel'd, all trembling with Delight, / Worship to pay, He vanish'd from their Sight'.