EUCHERIUS, Johannes (pseud.).
Gratiarum actio. Wirtembergensibus et Tubingensibus verbi ministris; qui censuris Patriarche Constantinopolitani adversus Confessionem Augustanam scriptis... Additus libellus D. Augustini de ebrietate cavenda iisdem dicatus.
Christopoli [i.e. Poznań, J. Wolrab], 1585.
12mo, pp. [24]; with two woodcut initials and a tail-piece; text printed in italics; very light uniform browning; a very good copy in modern marbled wrappers; contemporary ink addition to the title detailing the content of the second part.
£800

Approximately:
US $1049
€894
Very rare early imprint from Poznań, one of the oldest and most important cities in Poland, a Catholic stronghold. There Johann Wolrab, Nikolaus' eldest son, founded the second city printing press in 1579. Gratiarum actio had first appeared in 1584 in two productions printed in Krakow and Poznań, both amounting to four pages. All these three imprints are extremely rare. The text of the Gratiarum actio is followed by St. Augustine's and St Ambrose's tracts on temperance.

VD 16, E 4123 ('deutscher Druck?'); IA 165.878.
You may also be interested in...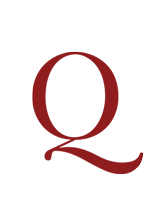 [RICHEOME, Louis].
La vérité defendue pour la religion catholique. En la cause des Iesuites, contre le Plaidoyé d'Antoine Arnaud, par François des Montaignes.
First edition of Richeome's vindication of the Jesuits against the charges made by Antoine Arnaud in his famous defence of the University of Paris in 1594. Richeome (1544-1625), known as the 'French Cicero', was one of the leading French Catholic controversialists of his age and played a crucial role in overcoming prohibitions against the Jesuit order in France. In La vérité defendue he constructs a history of the Society of Jesus from its foundation, highlighting its achievements in education and the work of Jesuit missions in Japan, the Far East, America, and Brazil. The work was translated into Latin the following year.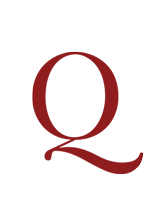 [ESZTERGOM, Siege of.]
Kurtzer Bericht von der eroberten Stadt und Vestung Graan, sambt denen Accords-Puncten welche nach 4 tägiger Belägerung, den 27 Octobr. geschlossen worden. Anbey auch ein Extract-Schreiben vom Herzog von Lothringen an Ihre Käys. Mäytt. de dato Graan vom 28 Octobris 1683.
A rare newsletter relating the siege of Esztergom (Gran), the old primatial see of Hungary which had been in Turkish hands since 1605. 'The Turkish grand vizir Kara Mustafa Pasha had failed in dismal fashion in the unforgettable siege of Vienna (from 14 July to 12 September 1683), the Ottoman disaster of the century. In their retreat the Turks were badly defeated on 9 October at Parkány (Štúrovo), and after a brief seige they had to give up Esztergom . . . . Several thousand Turks had perished at Parkány, but the Turks surrendered Esztergom (on 26 October) with hardly any loss of life which was, nevertheless, another serious setback for Kara Mustafa, whose future now looked dim. And indeed it was. He was strangled at Belgrade on 25 December by order of Sultan Mehmed IV' (K. M. Setton, Venice, Austria and the Turks in the seventeenth century p. 271). The newsletter contains an extract from a letter purportedly written at Esztergom on 28 October by the imperialist commander Charles of Lorraine.