EUCHERIUS, Johannes (pseud.).
Gratiarum actio. Wirtembergensibus et Tubingensibus verbi ministris; qui censuris Patriarche Constantinopolitani adversus Confessionem Augustanam scriptis... Additus libellus D. Augustini de ebrietate cavenda iisdem dicatus.
Christopoli [i.e. Poznań, J. Wolrab], 1585.
12mo, pp. [24]; with two woodcut initials and a tail-piece; text printed in italics; very light uniform browning; a very good copy in modern marbled wrappers; contemporary ink addition to the title detailing the content of the second part.
£800

Approximately:
US $1124
€913
Very rare early imprint from Poznań, one of the oldest and most important cities in Poland, a Catholic stronghold. There Johann Wolrab, Nikolaus' eldest son, founded the second city printing press in 1579. Gratiarum actio had first appeared in 1584 in two productions printed in Krakow and Poznań, both amounting to four pages. All these three imprints are extremely rare. The text of the Gratiarum actio is followed by St. Augustine's and St Ambrose's tracts on temperance.

VD 16, E 4123 ('deutscher Druck?'); IA 165.878.
You may also be interested in...
[ITALIAN.]
[BOOK OF COMMON PRAYER.] Il Libro delle Preghiere publiche ed Amministrazione de Sacramenti, ed altri Riti e Cerimonie della Chiesa, secondo l'Uso della Chiesa Anglicana; insieme col Saltero over i Salmi di David, come hanno da esser recitati nelle Chiese. E la Forma e Modo di fare, ordinare e consacrare Vescovi, Presbiteri e Diaconi.
First edition of the first translation of the Book of Common Prayer into Italian. The project was begun by Edward Browne while chaplain to Sir John Finch in Constantinople, perhaps incorporating an earlier, unpublished translation by William Bedell (the manuscript being listed in Griffiths' Bibliography of the Book of Common Prayer as Italian 1). Back in London, the work was completed by the Italian émigré merchant Giovan-Battista Capello (John Capell), a friend of Hobbes.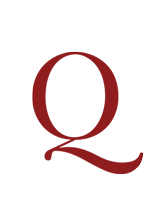 SCHRÖDER, Ernst.
Abriss der Algebra der Logik. Bearb. im Auftrag der deutschen Mathematiker-Vereinigung von dr. Eugen Müller. In drei Teilen. Erster Teil Elementarlehre.
First edition of the first of two parts of Schröder's Abriss, edited by E. Müller and published posthumously in 1909 and 1910. Committed to the reform and development of logic, Schröder debuted in this field with a fundamental revision of Boole's logic of classes, which emphasized the notion of the duality in logical multiplication and logical addition introduced by W. S. Jevons in 1864. 'Although Jevons and Frege complained of what they saw as the "mysterious" relationship between numerical algebra and logic in Boole, Schröder announced with great clarity: "There is certainly a contrast of the objects of the two operations. They are totally different. In arithmetic, letters are numbers, but here, they are arbitrary concepts." He also used the phrase "mathematical logic"' (Encyclopaedia Britannica). Schröder's declared aim in the field of logic was to facilitate the exact manipulation of relative concepts, and pave the way for a scientific 'universal language' built on signs rather than sounds.