[EXCHANGE.]
Cours de change & d'arbitrage fait par moi Baronne Lara (?) de Narbonne a Montpellier au Pensionnat des peres des Ecoles chretiennes. Le dixhuitieme Mai mil sept cent quatre vingt trois
[Montpellier, 1783].
Manuscript on paper, 8vo, pp. [i], [iii] blank, 202, [1] blank, [1] notes, [2] blank, [8] notes; in ink in an elegant legible hand, decorative border on title-page; numerous tables and calculations; aside from some offsetting from title-page, clean and crisp throughout; attractively bound in contemporary calf, gilt borders, spine in compartments tooled in gilt, with gilt-lettered morocco label; all edges with red lines; some light wear to corners and extremities, but still a very appealing volume.
£1500

Approximately:
US $2074
€1738
Added to your basket:
Cours de change & d'arbitrage fait par moi Baronne Lara (?) de Narbonne a Montpellier au Pensionnat des peres des Ecoles chretiennes. Le dixhuitieme Mai mil sept cent quatre vingt trois
A lovely manuscript course of exchange and arbitrage, produced for a school run by the Lasalians in Montpellier by an alas unidentified baroness (possibly Françoise de Chaslus (1734 – 1821), wife of Jean-François, duc de Narbonne-Lara, and lady-in-waiting to Princess Marie Adélaide, although this attribution feels unlikely).

After a brief introduction to the principles underlying exchange, chapters follow on exchange in France, England, Hamburg, Geneva, and elsewhere, as well as on arbitrage. Throughout, we are offered instructions in how to calculate various exchanges, followed in each case by a number of questions, fully worked out examples, and a series of remarks on any complications that might arise. Appendices, in a different contemporary hand, give local tariffs and specific equivalences for local units of measurement throughout the south-west of France.

'Le change est un commerce d'argent qui se fait de place en place par le moyen des lettres de change… Mon but est simplement de faire connaitre les operations que ces Lettres produisent dans le commerce … pour etre instruit a fond sur les lettres de changes à un Livre pour titre Instruction pour les Negociants' (pp.1-3).

There is no evidence that this course was ever published.
You may also be interested in...
[SPAIN – SANTIBANEZ DE BEJAR.]
Two documents in Spanish on the same sheet, concerning the sale of property by Alvar Gil to Diego de Çervantes.
The documents concern the sale of a house, winepress ('lagar'), smaller winepress ('lagareta'), tank ('pilo') and cellar ('bodegas') by Alvar Gil, tailor ('alfayate'), to Diego de Çervantes, who is described as the servant of Fernando Bachiller, prior of the monastery of Our Lady at 'val parayso', i.e. the Ermita de Nuestra Señora de Valparaíso, Santibáñez de Béjar, in the province of Salamanca.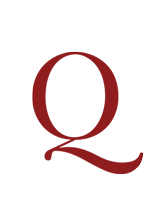 WITH PATENTS FOR ALCHEMY PRYNNE, William.
Aurum reginae; or a compendious tractate, and chronological collection of records in the Tower, and court of the exchequer concerning queen-gold: evidencing the quiddity, quantity, quality, antiquity, legality of this golden prerogative, duty and revenue of the Queen-Consorts of England. …
First edition of this defence of the aurum reginae or queen-gold, revenue raised by the king in order to fund the household of his queen consort. The puritan controversialist, politician, and legal antiquarian William Prynne (c. 1600–1669) presents a comprehensive survey of the various documents which support the practice; an appendix describes patents for finding the philosopher's stone, in order 'to transubstantiate baser metals into solid real gold and silver, to satisfie all the creditors of the king and kingdom in few years space'.