LESS GREEK
FARMER, Richard.
An Essay on the Learning of Shakespeare: addressed to Joseph Craddock, Esq; …
ambridge: Printed by J. Archdeacon, Printer to the University; for W. Thurlbourn & J. Woodyer, in Cambridge; and sold by J. Beecroft … J. Dodsley … and T. Cadell in … London. 1767.
8vo., pp. [6], 50; stab holes at inner margin where originally sewn; nineteenth-century half calf, rebacked and corners renewed. Bookplate of Professor Peter Clemoes of Emmanuel College, Cambridge.
£650

Approximately:
US $905
€736
First edition of an important contribution to eighteenth-century Shakespeare scholarship. Farmer argues forcefully that Shakespeare relied on translations of Greek and Latin authors, not the originals, echoing their phraseology and even their errors. 'He remembered perhaps enough of his school-boy learning to put the Hig, hag, hog, into the mouth of Sir Hugh Evans; and might pick up in the course of his conversation a familiar word or two of French or Italian: but his Studies were most demonstratively confined to Nature and his own Language'. Farmer's friend Samuel Johnson was delighted with the Essay, and declared the subject closed.
You may also be interested in...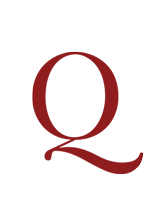 BARDUZZI, Bernardino.
A Letter in Praise of Verona [1489]. In the original Latin Text with an English Translation by Betty Radice.
First edition, No. 34 of 150 copies: an elegant facsimile reprint of one of Verona's rarest incunables. Barduzzi's eulogistic letter to Giovanni Nesi was first printed in 1489 by Paulus Fridenperger. The Latin text is followed here by an English translation and a biographical postscript by Giovanni Mardersteig, head of the Officina Bodoni. The colour ornaments are reproduced from those of Felice Feliciano, one of the most important calligraphers of his day, taken from his manuscripts of the 1460s. Mardersteig and Schmoller 190.
PLATES BY HOLLAR [HOLLAR.]
The Office of the Holy Week according to the Missall and Roman Breviary. Translated out of French with a new and ample Explanation taken out of the Holy Fathers, of the Mysteries, Ceremonies, Gospels, Lessons, Psalms, and of all that belongs to his Office. Enricht with many Figures.
First edition of the French Catholic liturgy in English for the two weeks from Palm Sunday to Quasimodo or Low Sunday, translated and with a dedication and explanatory footnotes by Sir Walter Kirkham Blount.