COLLINS AND JOHNSON
FAWKES, Francis, and William WOTY.
The Poetical Calendar. Containing a Collection of scarce and valuable Pieces of Poetry …
London, Printed by J. Dryden Leach for J. Coote … 1763.
Twelve monthly volumes bound in four (as often), small 8vo.; with all the half-titles but without the initial advertisement leaves (A1-2) in volume XII; a good copy in contemporary speckled calf, morocco spine labels (one chipped); rubbed, split in spine of second volume neatly repaired, upper joint of fourth volume cracked; early monogram ownership stamp 'JB' in each volume, traces of contemporary booklabels removed.
£3750

Approximately:
US $4929
€4451
Added to your basket:
The Poetical Calendar. Containing a Collection of scarce and valuable Pieces of Poetry …
First edition. Volume XI (November) includes the first publication of the collected verse of William Collins. Samuel Johnson provided most of the account of Collins which appears in the volume for December and was later reprinted in The Lives of the Poets. Boswell thought it 'one of the most tender and interesting passages in the whole series of his writings' (Life). Johnson also contributed two poems – 'The Winter's Walk' in January and 'An Ode' in April (both reprinted from the Gentleman's Magazine, 1747), and two others are sometimes attributed to him.

Collins is almost unique in his status as a national poet on the basis of such slight life-time publication – only twenty poems, of which nineteen appear here. He became a friend of Johnson, who witnessed his steady decline in mental health; 'I knew him a few years ago full of hopes and full of projects, versed in many languages, high in fancy … Are there hopes of his recovery? is he to pass the rest of his life in misery and degradation?' (letter to Warton, 8 March 1754). Illness did indeed take Collins to an early grave at age 39, but despite poor sales of his work his poetical influence, as a proto-Romantic, was widespread.

Fawkes's compendium, 'intended as a supplement to Mr. Dodsley's', was shortly followed by The Poetical Magazine, or, The Muses' Monthly Companion (1764), after which he 'turned to the popular genre of the modern eclogue, a fitting combination of classical and polite learning, and wrote on partridge shooting' (Oxford DNB).

Fleeman 63.1 PC/1a.
You may also be interested in...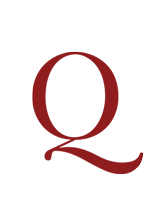 WITH A NEW APPENDIX ON POETIC DICTION WORDSWORTH, William.
Lyrical Ballads, with a Pastoral and other Poems, in two Volumes … Third Edition.
Second complete edition, with the Preface much enlarged and a new 'Appendix' on poetic diction (pp. 237-247 in volume II), one of the key theoretical texts of English Romanticism. For this edition, two poems were omitted, Coleridge's 'The Dungeon' and Wordsworth's 'A Character', several poems moved within the volumes, and numerous minor alterations were made throughout.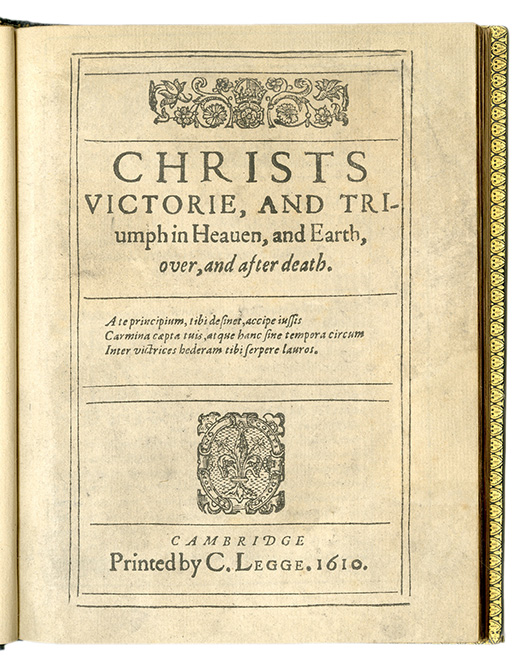 FORERUNNER OF PARADISE LOST FLETCHER, Giles, the younger.
Christs Victorie, and Triumph in Heaven, and Earth, over, and after Death …
First edition of an important poem, a 'worthy link' in the chain which connects Fletcher's great master, Spenser, with his great successor, Milton (Hugh de Selincourt, CHEL). This is the first state, with a fleur-de-lis device on the title-pages – three copies are known with the title-pages reset and the device replaced with an emblematic engraving.