FENTHAM, Thomas.
Printed trade label. 'Thomas Fentham, Carver, Gilder, and Picture-Frame Maker, at No. 52, opposite Old Round Court, Strand, London. Sells all Sorts of Picture, Print and Looking-Glass Frames, of any colour to match Rooms; various Sorts of Green and Gold Dressing-Glasses, rich Girandoles, &c. and Green and Blue Venetian Window-Blinds. Old Pictures and Prints cleaned, lined, repaired, and secured from Dust. [
London, after 1779 and before 1794
Trade label (72 x 68 mm), pasted on verso of linen backed print: 'Cupid Sleeping. From a painting of Guido Reni, in the Collection of Sir Laurence Dundas Bar.' Engraved by Robert Strange, cut close to plate mark (380 x 440 mm).
£500

Approximately:
US $653
€561
Thomas Fentham (1774-1808) 'was a leading looking glass and picture framer in the Strand, whose business was carried on after his death by his son'.

The label offered here is not known to the National Portrait Gallery's Directory of British Frame makers (online). They know of two different worded labels from this address.
You may also be interested in...
PUZZLEWELL, Peter, pseud.
The Phœnix; or, a choice Collection of Riddles and Charades …
First edition thus, a very scarce illustrated collection of riddles and charades, abridged from an earlier Newbery publication. The charming illustrations throughout, new to this edition, make the work a sort of children's emblem book. Written solutions are also included at the end. A contemporary (juvenile) reader has added charmingly naïve charades for 'plate-rack', 'lark-spur' and 'Frankfort' in manuscript.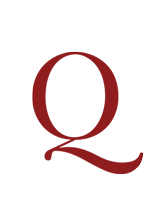 BELLIN, Jacques Nicolas.
Essai géographique sur les Isles Britanniques.
First edition. A description of the British Isles by the first chief hydrographic engineer of the Dépôt des cartes, plans et journaux du Ministère de la Marine. Alongside the geographical depiction of Great Britain, Bellin includes a guide to navigating its coasts and a treatise on the making of charts, with references to other cartographers and their work. The author, who held his post at the Dépôt for over fifty years, was a contributor to the Encyclopédie, admired as a philosophe, and a member of the Royal Society. His most celebrated works were the Neptune François (1753) and the Hydrographie française (2 vols, 1756–1765).