FERRARA, Francesco.
La tassa sul macinato. Dev'ella abolirsi, mantenersi o riformarsi?
Florence, successors of Le Monnier, 1871.
Tall 8vo, pp. 129, [1] blank, [1] contents, [1] blank; creased where previously folded; uncut in the original printed wrappers, a little chipped and marked in places, stamp to rear cover.
£350

Approximately:
US $491
€399
First edition of a contribution by Ferrara on the question of the macinato or Italian grist tax.

The idea in Italy of taxing the grinding of cereals dates from the Middle Ages, falling in and out of favour with legislators throughout Italy from that time, and was an important episode in Italian history in the second half of the nineteenth century. After various previous attempts, it had been introduced across the country in 1868. 'The system adopted consisted in applying an instrument in the mills which registered the revolutions of the millstone or those of the cyclinders and taxed the miller in accordance, giving him the right to charge every customer a fixed rate, according to the weight of the cereals ground … As the instruments which ought to have been applied were at first not ready in sufficient number, much arbitrary taxation took place, and provoked riots, in repressing which blood was shed' (Palgrave).

Ferrara, who was in favour of the tax, took an important role in the debate over it, as both economist and politician. However, this 'tax of despair' as it was called, which laid a heavy burden on the people, led increasingly to popular disquiet and was finally abolished in 1884.

Einaudi 1869.
You may also be interested in...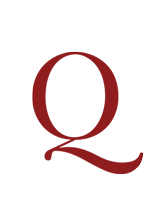 [VALERIANI MOLINARI, Luigi].
Del prezzo delle cose tutte mercatabili. Trattato legale-economico ove incidentemente si additano i veri principj della moneta …
Very rare first edition. 'Valeriani (1758–1828) was something of a polyhistor and much admired in his time and country. The little steam he reserved for economics was put to good use, however, in his theory of prices (Del prezzo delle cose tutte mercatabili, 1806), which could have taught Senior and Mill how to handle supply and demand functions' (Schumpeter, p. 511n).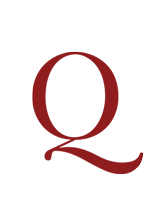 PARETO, Vilfredo.
Trasformazione della Democrazia.
First collected edition of four articles originally published in the Rivista di Milano between 5 May and 20 July 1920: 'Generalità', 'Sgretolamento della Sovranità centrale', 'Il Ciclo plutocratico', and 'I Sentimenti', with an appendix in which Pareto relates the pieces to the theory set out in his Trattato di Sociologia (1916). Along with the articles collected in Fatti e Teorie (1920), these represent the application, with some adaptation, of his major sociological ideas to history and contemporary development. They are an important source for his political ideas at the end of his life, when he engaged, ambiguously, with Fascism. See Placido Bucolo, The Other Pareto, pp. 248–53.