FISHER, John.
Sacri sacerdotii defensio contra Lutherum.
Cologne, [Hero Fuchs for] Peter Quentel, 1525.
8vo, ff. [68] (last leaf blank), gothic letter except for title and index, large woodcut on title of the royal arms of England supported by two putti, large and small woodcut initials; contemporary annotations, markings and underlinings throughout in red ink, the date '1526' added in the same hand at the end of the text; small worm-track in first three leaves, just entering edge of woodcut arms on title. [bound after:]
£2750

Approximately:
US $3618
€3187
Added to your basket:
Sacri sacerdotii defensio contra Lutherum.
RUPERT, of Deutz. De divinis officiis libri XII. [Cologne, Frans Birckmann,] 1526.

8vo, pp. [xlii], [iv, blank], 590, [2, blank], gothic letter, several large woodcut initials; a few annotations in the same hand as those in the Fisher; small worm-track in upper outer corner of first two leaves, just touching a few letters on verso of title.

Together two works in one volume; contemporary pigskin, covers blindstamped to a diaper design, two functioning clasps; soiled and slightly rubbed, later paper labels at head and foot of spine. £2750

I. John Fisher's defence of the priesthood against the attacks of Luther. This is one of three editions to appear in 1525; of the three, that dated June 1525 (VD 16 F1240) is probably the first – its errata have here been corrected. The present edition contains a dedicatory epistle from the Dominican Johannes Host von Romberch to Arnold von Tongern not found in the earlier edition.

'Fisher, who devotes the first section of his Defensio to the patristic sources, then turns to the Greek tradition in support of the mystical power of the priesthood. His use of Damascene, Gennadius, Cyril, Chrysostom, Gregory Nazianzen, Basil, Eusebius, Origen, Ignatius, Polycarp, ps.-Dionysius, Philo, and [ps.-]Clement, while obviously a product of almost uniquely deep learning, complements the Latin tradition . . . . Fisher is able to present an historical argument, for example by weaving a catena of patristic interpretations of the figure of Melchizedek, which defends the order of priesthood in a way that presents the reformers' objections to ordination as anachronistic for locating the origins of the sacrament in comparatively recent history' (Ralph Keen, 'The Fathers in Counter-Reformation theology in the pre-Tridentine period', in I. Backus, ed., The reception of the Church Fathers in the West from the Carolingians to the Maurists, 1997, vol. 2, pp. 701–44, pp. 731–2).

II. First published in folio earlier the same year by the same publisher. Rupert's exegesis and theology, deeply concerned with such crucial questions as the nature of the Eucharist, the problem of evil, freedom and divine will, permeated medieval Western thought; his discussion on the mystery of the altar became central in Luther's and Zwingli's critique of the doctrine of the Sacraments.

Provenance: Ritter von Waldauf'schen library in Hall (Tyrol), with stamp on title of first work in volume and large engraved bookplate.

I. Adams F547; VD 16 F1238. OCLC records five locations in the US (Pierpont Morgan, Pontifical College Josephinum, Princeton Theological Seminary, Saint Bonaventure University, and United Library).
II. VD 16 R3783.
You may also be interested in...
HEMSTERHUIS, François.
Alexis ou De l'age d'or.
First edition, rare, of an influential work of pre-Romantic aesthetics. Alexis is one of four Platonic dialogues written by the Dutch philosopher François Hemsterhuis, and is one of his most important works. Although written in 1783 it did not appear in print until this edition of 1787, with a German edition appearing in the same year. 'In Alexis Hemsterhuis, perhaps influenced by contemporary German philosophy, presented for the first time his concept of the golden age and the harmonious development of the individual. He also introduced the notion of the value of poetical truth (truth discovered by the poet in moments of enthusiasm) … his thought was received with admiration and approval by representatives of the Sturm und Drang and romantic movements in philosophy' (Encyclopedia of Philosophy III, 474).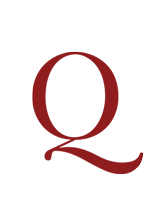 REBUTTAL OF SAVONAROLA BY A FORMER ACOLYTE [SAVONAROLA]. POLITO, Ambrogio Caterino.
Discorso … contra la dottrina, et le profetie di Fra Girolamo Savonarola.
First edition, very rare ('raro e ricercato', Bongi), of a condemnation of Savonarola's theology, doctrine and prophecies by a former Savonarola acolyte, 'one of the most fiery Catholic polemicists of his times' (ibid., our translation), who four years earlier had published a confutation of Luther's theology. The first part examines the attractiveness, plausibility and success of Savonarola's preaching. Bishop Polito, a member of the same order as the Ferrarese friar, relives the times of his own past sympathies for Savonarola, and offers, with all the benefits of an insider's outlook, an analysis of the reasons for Savonarola's rise and popularity. Yet he finds Savonarola's depiction of a corrupt Church ('almost embodying the Antichrist, as the Lutherans say', p. 8v.) grossly misrepresentative, and feels that heresy infiltrates Savonarola's doctrines much as leprosy affects without remedy a body which might yet appear to have intact parts.