FOLARD, Jean Charles, Chevalier de.
Histoire de Polybe, nouvellement traduite du Grec par Dom Vincent Thuillier, Bénédictin de la Congregation de Saint Maur. Avec un commentaire ou un corps de science militaire, enrichi de notes critiques et historiques, ou toutes les grandes parties de la guerre, soit pour l'offensive, soit pour la défensive, sont expliquées, démontrées, & représentées en figures. Ouvrage très-utile non seulement aux officiers généraux, mais même à tous ceux qui suivent le parti des armes . . . Nouvelle edition revûë, corrigée & augmentée d'un supplement.
Amsterdam, Zacharie Chatelain et fils, 1753.
7 vols bound in 4, 4to (255 x 200 mm), pp. [vii], xxiv, c, [vi], 242; [iv], xxii, [ii], 336, [27], [1, blank]; [iv], xxiv, [viii], 314; xxv, [i, blank], [vi], 368, [24]; xxviii, 414; lxiv, 578, [17], [1, blank]; [x], [iii]–xii, 273, [1, blank], with 133 plates (82 folding); occasional browning; contemporary white blindstamped pigskin with morocco labels to spines, gilt; a little soiled and rubbed; slight worming to spines of three vols; tail-band of first volume snagged; all vols with the early ownership inscriptions to title-pages of Loewenburg College, Vienna.
£3200

Approximately:
US $4478
€3648
First published in 1727–30 but this present edition is the most complete, being the first to include the Supplement a l'histoire de Polybe . . . contenant les nouvelles découvertes sur la guerre, par le même; lettre critique d'un officier hollandois; & sentimens d'un homme de guerre sur le systême militaire du Chevalier de Folard. Avec les reponses a ces critiques.

This translation of Polybius's Histories is used by Folard to promote his ideas on military strategy, mainly those of reviving the use of shock tactics and replacing the line with the column formation. In the Histories, Polybius, who is considered Thucydides's successor and a forefather of scholarly historical research, traced the rise and expansion of the Roman Empire from 220BC to the fall of Carthage in 146BC. His examination of the Romans's various military campaigns is used by Folard to advocate the use of classical methods of warfare, a popular concept in French Enlightenment military thinking.

'The power of Ancient precedent in the eighteenth century was reinforced by the absence of any compartmentalised feeling for a period and the belief that the principles of war and politics were unchanging . . . . It is significant that one of the foremost of the contemporary military writers was a man who sought to relate classical military history to the modern time . . . . Folard's exposition was a platform for expounding his own ideas on the art of war, and particularly the advantages of the column, as outlined in his first volume . . . . [He] remained one of the most influential military writers of the century. In his advocacy of the column, which he derived from what Polybius had to write about the Macedonian phalanx, Folard inaugurated a dogmatic and geometrical tendency in French military literature. As his friend Marshal Saxe noted, Folard regarded his soldiers as automata and assumed that they must be brave all the time. On the positive side Folard wrote usefully on matters of detail, he contributed to the growing belief that good generalship was a question of hard work and not just the happy result of inborn gifts, and he persuaded Europe that "tactics" were worthy of serious study' (Duffy, Military experience in the age of reason pp. 53–4).

Folard (1669–1752) a French soldier who fought under the duc the Vendôme and Charles XII of Sweden during the War of the Spanish Succession, distinguishing himself at the battles of Cassano, Malplaquet and the siege of Lille, developed his ideas on military formation whilst recovering after being wounded in battle in 1705. 'An annalysis of Folard's military writings brings to light not a connected theory of war as a whole, but a great number of independent ideas, sometimes valuable and suggestive, but far more often extravagant. The central point of his tactics was his proposed column formation for infantry. Struck by the apparent weakness of the thin line of battle of the time . . . he desired to substitute the shock of a deep mass of troops for former methods of attack, and further considered that in defence a solid column gave an unshakable stability to the line of battle. Controversy at once centred itself upon the coumn. Whilst some famous commanders, such as Marshal Saxe and Guido Starhemberg, approved it and put it into practice, the weight of military opinion throughout Europe was opposed to it, and eventually history justified this opposition. Amongst the most discriminating of his critics was Frederick the Great, who is said to have invited Folard to Berlin. The Prussian king certainly caused a précis to be made by Colonel von Seers, and wrote a preface thereto expressing his views . . . . Thus began the controversy between line and column formations, which long continued and influenced the development of tactics up to the most modern times. Folard's principal adherents in the 18th century were Joly de Maizeroy and Mesnil Durand' (Encyclopaedia Britannica).

Brunet IV 791.


T2344
You may also be interested in...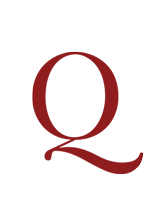 O'BRYEN, Christopher.
Naval evolutions: or, a system of sea-discipline; extracted from the celebrated treatise of P. L'Hoste, professor of mathematics, in the Royal Seminary of Toulon; confirmed by experience; illustrated by examples from the most remarkable sea-engagements between England and Holland; embellished with eighteen copper-plates; and adapted to the use of the British Navy. To which are added, an abstract of the theory of ship-building; an essay on naval discipline, by a late experienced sea-commander; a general idea of the armament of the French Navy; with some practical observations.
First edition. 'The first book on tactics in the English language … Translated extracts from Hoste's book amounted to about a quarter of the younger O'Bryen's work. The experience of the Seven Years War may have tended to discredit Hoste's approach, or at any rate the kind of battle tactics derived from it, but there were, no doubt, British officers who regretted the absence of a tactical manual in English. The extracts from Hoste, covering part of the elementary sections at the start and most of the battle sections at the end, were probably those considered most useful for British officers…The plates were redrawn from the originals and to the same scale. Hoste's Théorie de la construction des vaisseaux was also abstracted by O'Bryen' (Tunstall, Naval warfare in the age of sail pp. 123–4).
FIRST ILLUSTRATED CAESAR PUBLISHED IN ITALY CAESAR.
Caii Julii Caesaris invictissimi i[m]peratoris co[m]mentaria seculor[um] iniuria antea difficilia et valde mendosa. Nunc primum a viro docto expolita et optime recognita. Additus de novo apostillis. Una cu[m] figuris suis locis apte dispositis. Nec non regulata tabula ...
A handsome copy of the first illustrated edition of Caesar's Commentaries published in Italy, adorned with charming half-page woodcuts at the opening of the De bello Gallico and De bello civili and with smaller vignette cuts at the beginning of each book. Describing Caesar's campaigns in Gaul from 58 to 52 BC, the Gallic War, written in lucid, unrhetorical Latin, is unique as a contemporary account of a foreign war by a Roman general. While more overtly political, the Civil War, Caesar's account of his clashes with Pompey culminating in the battle of Pharsalus in 48 BC, is enlivened with touches of sardonic humour. This edition was edited by Lucas Panaetius 'Olchinensis', a scholar from Ulcinj, a town on the southern coast of Montenegro with close ties to Venice. Panaetius also edited works by Aristotle, Cicero, Plautus, Marsilio Ficino, and Girolamo Savonarola, which appeared in Venice in the 1510s and 1520s. The publisher of Panaetius's Caesar, Agostino Zani, illustrated the narrative with lively woodcuts reproduced from the landmark 1493 edition of Livy printed in Venice by Johannes Rubeus for Lucantonio Giunta – an interesting example of the recycling of illustrations among Venetian publishers of classical works at this time. The style of the woodcuts is what scholars now term the popular style of the 1490 Malermi Bible, characterised by lively, action-filled narrative scenes. Zani published another edition of Caesar, following the success of this one, in 1517.