FORD, Richard.
A handbook for travellers in Spain . . . Third edition, entirely revised, with great additions.
London, John Murray, 1855.
Two vols., small 8vo, pp. 459, 52 ('Murray's handbook advertiser, 1861', on light blue paper); iv, 461–995, 34 ('Murrays handbook advertiser, 1857' on light blue paper; with a folding map (torn at hinge) in the text and a large folding map in a pocket at the end of vol. II (a few splits where folded); two leaves of advertisements removed from vol. I, small piece excised from final leaf of advertisements in vol. II; probably a made-up set in the original russet cloth, advertisements on front endpapers; rubbed and marked, vol. I spine chipped at head, a few splits in cloth; from the library of Ian Robertson (1928–2020).
£375

Approximately:
US $508
€448
Added to your basket:
A handbook for travellers in Spain . . . Third edition, entirely revised, with great additions.
Third edition. 'In the 1855 edition, the last in his lifetime, much of the previously rejected material was re-introduced, bibliographies were brought up-to-date, and obsolete data omitted. Ford's prejudices are here less apparent; some of his more caustic references are toned down. But although this was Ford's "last word", much of the new matter which had been added was information which had reached him at second-hand; over twenty years had passed since he had left "well-beloved" Spain' (Ian Robertson in the introduction to the 1966 Centaur Press edition, pp. xv–xvi).

Palau 93499n.
You may also be interested in...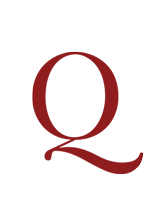 ROSS, Alexander (editor).
Πανσεβεια, or a View of all Religions in the World, with the several Church-Governments, from the Creation, to these Times, also a Discovery of all known Heresies in all Ages and Places, and choice Observations and Reflections throughout the whole the fourth Edition, enlarged and perfected … to which are annexed, the Lives, Actions, and Ends of certain notorious Hereticks, with their Effigies in Copper-Plates.
Fourth edition of Ross's Pansebeia and third of the Apocalypsis. A quarrelsome Aberdonian cleric most memorable for dismissing the works of Copernicus, Galileo, Kepler, Harvey, and Hobbes, Alexander Ross (1591–1654) published in 1653 his Pansebeia, a study of the religions of the world notable for its description of religion in the Americas.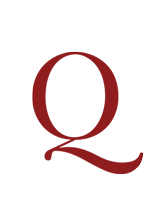 DRINKWATER, John [later John DRINKWATER BETHUNE].
A history of the late siege of Gibraltar. With a description and account of that garrison, from the earliest periods . . . . Fourth edition.
First published in 1785. The present edition prints the text of the corrected second edition (1786). 'In 1777, aged fifteen, Drinkwater [1762–1844] joined as ensign a regiment of volunteers raised in Manchester, at a time of indignant excitement produced by the news of General Burgoyne's surrender at Saratoga. The Manchester regiment or, more properly, the 72nd regiment or Royal Manchester volunteers, was not, however, sent to America, but to Gibraltar. The garrison was besieged in June 1779 by a Franco-Spanish force. Throughout the siege, which lasted until February 1783, Drinkwater kept a careful record of events. Thereafter the 72nd, in which he had become a captain, was ordered home and disbanded. From his memoranda Drinkwater compiled A history of the late siege of Gibraltar . . . dedicated by permission to the king. It went through four editions in four years' (Oxford DNB).