FOSSÉ, Charles Louis François.
Idées d'un militaire pour la disposition des troupes confiées aux jeunes officiers dans la défense et l'attaque des petits postes.
Paris, de l'imprimerie de Franç. Amb. Didot l'Ainé chez Alexandre Jombert, 1783.
4to (285 x 220 mm), pp. [xiv], 116, 60, [22, with eleven folding colour-printed plates tipped on as issued], [2]; dedication with colour-printed coat of arms; contemporary mottled sheep, gilt; foot of spine a little damaged.
£3750

Approximately:
US $5304
€4296
First edition. 'Ouvrage estimé' (Brunet). A splendidly illustrated military treatise and excellent example of French colour printing written by a French infantry officer and mathematician who distinguished himself in the Seven Years' War.

Fossé wrote this work whilst garrisoned at Nancy where he was involved in training and educating the troops. He divides his work into three parts: the first discussing various forms of constructing fortifications; the second, the manner in which small entrenchments and outworks were to be attacked; and, the third, the best methods of producing coloured military maps and charts. The attractive plates, which show, for example, the 'Application de la fortification de campagne', 'Defenses de postes', and a 'Plan d'un chateau escarpe occupé par 300 hommes disposés à se défenre contre un attaque d'emblée', were originally drawn by Fossé. They were engraved by Louis Marin Bonnet, who utilised the crayon manner colour-printing technique which he claimed to have invented. Although his assertion 'to the discovery of the whole method is out of the question, he at least seems to have been the first to imitate the quality of pastel by printing a crayon engraving in various colours, apparently using a plate for each tone . . . . His pigment seems to have been comparatively permanent in colour' (Hind, A short history of engraving and etching p. 288).

Inserted in this copy are three additional leaves with a manuscript biographical note on the author signed, Alexandre Fossé 1858, and two copies of the letter sent by Louis XVI to Charles Fossé in 1785 awarding him the cross of the Order of St Louis, an honour given to exceptional officers. Fossé's military career ended, in 1793, when he was accused of being a royalist. He later accepted a post at the ministry of finance where he remained until 1812, retiring at the age of 78.

Brunet II 1354; Graesse II 620; Waddleton, Books with colour printed illustrations 1783.2.


T2711
You may also be interested in...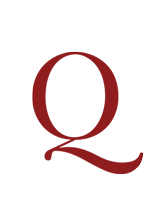 FROM NEWFOUNDLAND TO NOVAYA ZEMLYA ZORGDRAGER, Cornelis Giisbertsz.
Bloeijende Opkomst der aloude en hedendaagsche Groenlandsche Visschery … Uitgebreid met eene korte historische Beschryving der Noordere Gewesten, voornamentlyk Groenlandt, Yslandt, Spitsbergen, Nova Zembla [etc.] … Met byvoeging van de Walvischvangst … door Abraham Moubach. Tweeden Druk. Met aanmerkelyke Zaaken vermeerdert, nevens een korte Beschryving van de terreneufsche Bakkeljaau-Visschery. [The flourishing Rise of the ancient and modern Greenland Fishery … Enlarged with a short historical Description of the Northern Regions, namely Greenland, Iceland, Spitsbergen, Nova Zembla [etc.] … With an appendix on Whaling … by Abraham Moubach. Second Edition. Enlarged with significant material, as well as a short Description of the Newfoundland Cod-fishery].
Second edition, corrected, brought up to date, and much enlarged by Abraham Moubach, of a classic work on the Greenland whale fishery (first published 1720), the most extensive early Dutch work on the subject and one of the most authoritative in any language. 'It must always be one of the chief sources of information for the early history of the subject' (Allen). New material in this second (and best) edition includes four extra plates and a notable account of the cod-fishery on the Newfoundland banks (pp. 375-392).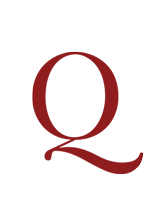 BAUDEAU, Nicolas, Abbé.
Eclaircissements demandés à M. N**, sur les Principes Economiques, & sur ses projets de législation; au nom des Propriétaires fonciers & des Cultivateurs François.
I: Rare first separate edition, first published in the Nouvelles Ephémérides, volume V, 1775, 'extrait des nouvelles éphémérides économiques' printed on verso of the cancel title. Daire considers this work to be the finest polemic of the Physiocratic school. Written following the publication of Necker's Sur la législation et le commerce des grains (1775), Baudeau here presents, in magnificent style, the arguments of the Physiocrats against Necker's theories.