FOSTER, John Leslie.
An essay on the principle of commercial exchanges, and more particularly of the exchange between Great Britain and Ireland: with an inquiry into the practical effects of the bank restrictions.
London, J. Hatchard, 1804.
8vo, pp. xv, [1] blank, 209, page 207 as a folding table, with an errata slip after p. [xvi]; some very light browning, else a fine copy in contemporary half-calf and marbled boards, spine ruled and direct-lettered gilt; extremities a little rubbed, with a manuscript shelf-label on the spine; with the bookplate of William Downes, chief justice of Ireland from 1803-1822, on the front paste-down.
£2250

Approximately:
US $2931
€2499
Added to your basket:
An essay on the principle of commercial exchanges, and more particularly of the exchange between Great Britain and Ireland: with an inquiry into the practical effects of the bank restrictions.
First edition of a contemporary response to the Irish Currency Report of 1804 written by the Irish-born judge John L. Foster. The 1804 Irish Currency Report was a direct precursor to the more famous Bullion Report of 1810. Indeed, the former '…contains a large part of the doctrine later incorporated in the Bullion Report on the relation between monetary and banking policy, prices, international payments, specie premium, and exchange rates, but applied to a somewhat different setting - the exchange situation between the independent monetary systems in the same political sovereignty - and discussed in a more concise and realistic way than was done in the Bullion Report' (Fetter, The Irish Pound 1797-1826, p. 5).

Foster's work was one of many spawned from the controversy that surrounded the publishing of the Report of 1804. Jacob Hollander, discussing this debate, criticises Foster's style but admits that 'his very crass didacticism served to emphasise certain sound principles by sheer reiteration: an unfavorable balance of trade cannot explain a continuous unfavorable exchange; an excessive issue of currency is comparable to a debased or seigniorage charged currency; a metallic currency can never remain excessive, by reason of efflux; an inconvertible paper currency is likely to become excessive; sound discounting of commercial paper is no adequate precaution against over-issue; a premium on gold, a discount on paper, and a continuous unfavorable exchange are infallible symptoms of an excessive and therefore a depreciated currency.' (Hollander, pp. 440).

Black 2431; Goldsmiths' 18882; Kress B.4801. See Hollander, Jacob H. "The development of the theory of money from Adam Smith to David Ricardo", Quarterly Journal of Economics, v. 25, 1910-11, pp. 419-70.
You may also be interested in...
[ANDRE, Pierre, fils d'un bon laboreur (pseud.)].
L'ami du peuple Français, ou mémoire adressé à M. Turgot, contrôleur des finances, par le fils d'un laboureur.
First edition thus, rare, of an attack on the French tax system published on the eve of Turgot's demise. Set out as a narrative, this work outlines the family history of the author as a tale of hard work, of strife against the injustice and abuse of tax collectors, progressive failure to meet impossible demands from thriving tax farmers, jail and confiscation, and ultimately ruin. Through his exemplary story the author calls out to Turgot for a radical reform. He details the French fiscal set-up describing taxes, the severely uneven distribution of their impact, and the cruelty of a system which appears solely to serve the interest of the tax collectors, to the detriment of both crown and people. This appears to be the reprint of a part of a work sometimes attributed to Turgot himself (Quérard): Sur les finances, ouvrage posthume de Pierre André ****** fils d'un bon laboureur.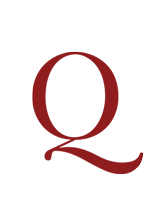 'THE BOOKSELLERS GROW RICHWITHOUT UNDERSTANDING THE BOOKS THEY SELL' LETTERS ON THE FRENCH NATION
: by a Sicilian Gentleman resident in Paris, to his Friend in his own Country. Containing an useful and impartial Critique on that City, and the French Nation. Translated from the Original.
First edition of this translation, very rare, of a work first printed in French in Paris in 1700 (see below) and, in a different translation, in English in 1704 as An agreeable Criticism of the City of Paris.