FOSTER, John Leslie.
An essay on the principle of commercial exchanges, and more particularly of the exchange between Great Britain and Ireland: with an inquiry into the practical effects of the bank restrictions.
London, J. Hatchard, 1804.
8vo, pp. xv, [1] blank, 209, page 207 as a folding table, with an errata slip after p. [xvi]; some very light browning, else a fine copy in contemporary half-calf and marbled boards, spine ruled and direct-lettered gilt; extremities a little rubbed, with a manuscript shelf-label on the spine; with the bookplate of William Downes, chief justice of Ireland from 1803-1822, on the front paste-down.
£2250

Approximately:
US $2826
€2649
Added to your basket:
An essay on the principle of commercial exchanges, and more particularly of the exchange between Great Britain and Ireland: with an inquiry into the practical effects of the bank restrictions.
First edition of a contemporary response to the Irish Currency Report of 1804 written by the Irish-born judge John L. Foster. The 1804 Irish Currency Report was a direct precursor to the more famous Bullion Report of 1810. Indeed, the former '…contains a large part of the doctrine later incorporated in the Bullion Report on the relation between monetary and banking policy, prices, international payments, specie premium, and exchange rates, but applied to a somewhat different setting - the exchange situation between the independent monetary systems in the same political sovereignty - and discussed in a more concise and realistic way than was done in the Bullion Report' (Fetter, The Irish Pound 1797-1826, p. 5).

Foster's work was one of many spawned from the controversy that surrounded the publishing of the Report of 1804. Jacob Hollander, discussing this debate, criticises Foster's style but admits that 'his very crass didacticism served to emphasise certain sound principles by sheer reiteration: an unfavorable balance of trade cannot explain a continuous unfavorable exchange; an excessive issue of currency is comparable to a debased or seigniorage charged currency; a metallic currency can never remain excessive, by reason of efflux; an inconvertible paper currency is likely to become excessive; sound discounting of commercial paper is no adequate precaution against over-issue; a premium on gold, a discount on paper, and a continuous unfavorable exchange are infallible symptoms of an excessive and therefore a depreciated currency.' (Hollander, pp. 440).

Black 2431; Goldsmiths' 18882; Kress B.4801. See Hollander, Jacob H. "The development of the theory of money from Adam Smith to David Ricardo", Quarterly Journal of Economics, v. 25, 1910-11, pp. 419-70.
You may also be interested in...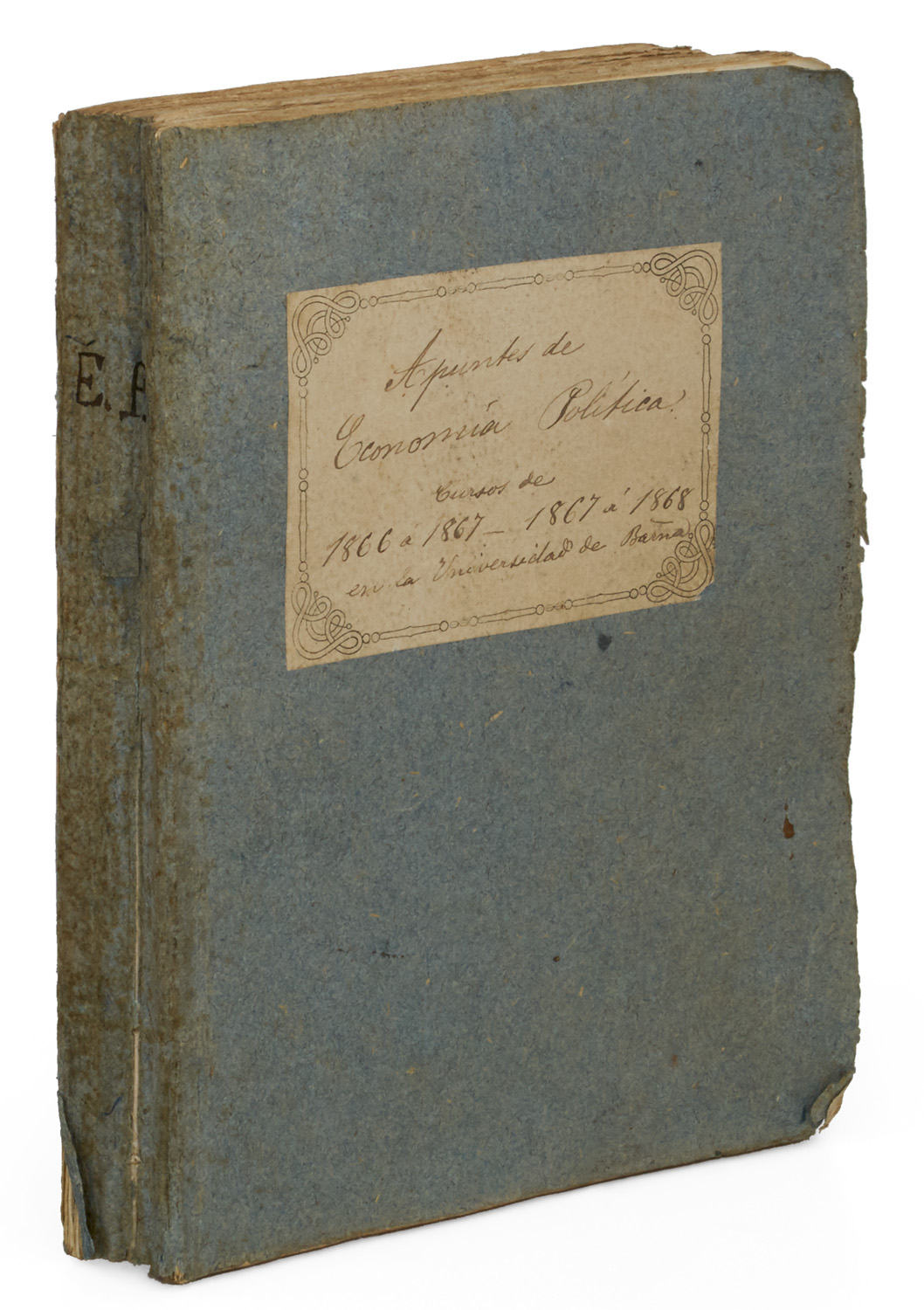 GUASP Y PUJOL, Manuel.
Apuntes de Economia Política. Cursos de 1866 a 1867 – 1867 a 1868. University of Barcelona.
Unique witness to the lectures of political economy taught by Manuel Guasp y Pujol at Barcelona in the mid 1860s: a ponderous manuscript, endowed with the depth of numerous corrections and additions, amounting to an unpublished full-blown treatise on political economy, with topics such as labour, capital, theory of value and ownership at its core.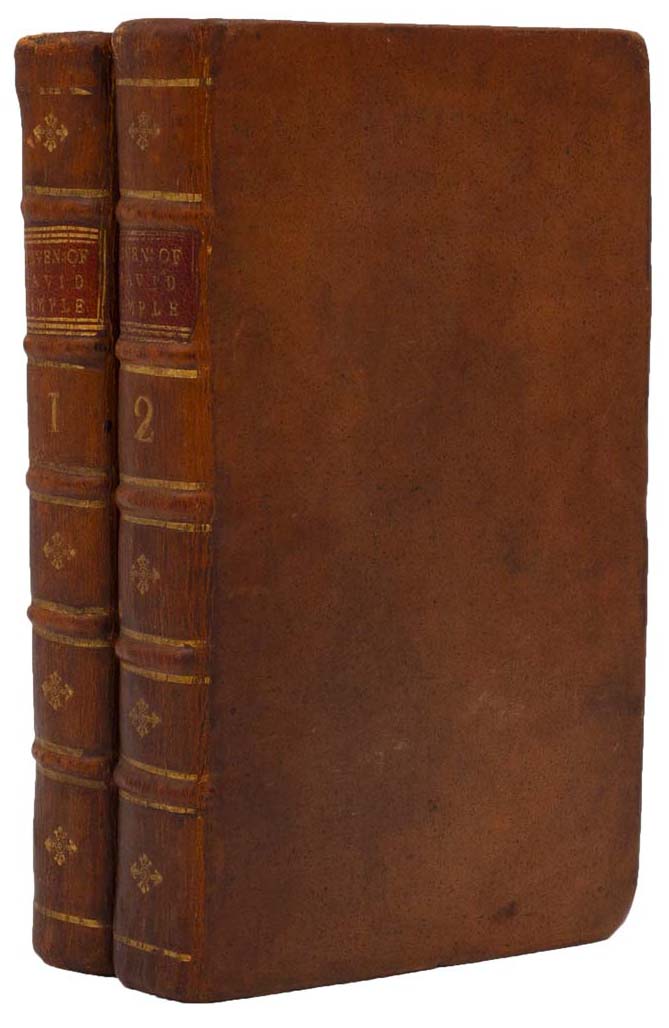 QUIXOTIC LONDON [FIELDING, Sarah.]
The Adventures of David Simple: containing an Account of his Travels through the Cities of London and Westminster, in search of a real Friend. By a Lady. In two Volumes …
First edition, very fine. The first and most popular novel of Sarah, the sister of Henry Fielding, who was to provide a preface and a few revisions to the second edition. A Quixotic satire, it follows the fortunes of its hero, disillusioned by the discovery that his younger brother has attempted to cheat him by means of a forged will. As he sets out 'in search of a true friend' his first experiences do not go well, convincing him that mercenary motives govern the world. Then he meets Cynthia, excluded from her father's will and ill-treated by an employer, and Valentine and Camilla, a distressed brother and sister whose stepmother has alienated their father's affection. The four young people wander about observing London and Westminster, discussing what they see, and listening to stories, until, inevitably, David and Camilla and Valentine and Cynthia are betrothed. The novel offers a wonderful picture of the London scene.