FOX, Elizabeth Vassall, Lady Holland (Giles Stephen Holland Fox-STRANGWAYS, sixth earl of Ilchester, editor).
The Spanish journal of Elizabeth Lady Holland.
London, Longmans, Green & Co., 1910.
8vo, pp. xi, [i], 437, [1, blank], [2, advertisements], with a portrait-frontispiece and a folding map; some spotting and foxing, a few pencil markings; original grey decorated cloth, top edges gilt; rubbed, short split in cloth at head of lower joint; from the library of Ian Robertson (1928–2020).
£125

Approximately:
US $166
€147
Added to your basket:
The Spanish journal of Elizabeth Lady Holland.
First edition. 'Early in 1802 Lord and Lady Holland decided to spend the following winter abroad. The health of their eldest son Charles, then six years old, had been for some time a source of worry, and doctors had advised that a change of climate might well have the desired effect. (He lived until 1873.) . . . . During the early stages of the Peninsular War they again visited the country, from November 1808 until the following July, spending five months in Seville, Cádiz, and the vicinity . . . . Lady Holland kept a journal on both tours, but this was not published until 1910. A skilful but aggressive hostess – Lord Dudley, because "he did not choose to be tyrannised over while he was eating his dinner", was one of many who eventually declined her invitations – she presided for many years over the Whig circle at Holland House, while her husband, a respected supporter of all Spanish liberals, retained throughout these difficult years a keen and sympathetic interest in Peninsular affairs' (Robertson, Los curiosos impertinentes, 1992, p. 96).

Palau 115649.
You may also be interested in...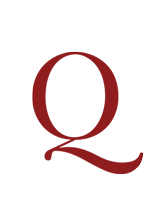 HALL, Herbert Byng.
Spain; and the seat of war in Spain.
First edition of the account of the First Carlist War; rare. Herbert Hall (1805–1883), who is described on the title as 'Late Captain of the Seventh Royal British Fusileers, and Knight of the Order of St. Ferdinand', arrived with Generals Evans and Alava at Santander on 13 August 1835 and departed from the same port around the end of February 1836. During his service in Spain he was 'individually an eye-witness of every action and skirmish in which either the British Auxiliary troops or the Christino army were engaged. Events subsequent to my arrival in Spain, unlooked-for and unsought, though most kindly granted, placed me in a situation, from my being attached for a length of time to the head-quarters of the commander-in-chief of the army in the north, and with whom I constantly resided, and thereby was enabled to see far more of the provinces which are the principal theatre of the war than most of my English comrades, whatever may have been their superior military knowledge' (pp. 15–16).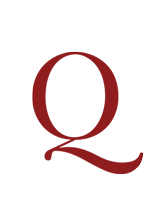 BLAKENEY, Robert (Julian STURGIS, editor).
A boy in the Peninsular War. The services, adventures, and experiences of Robert Blakeney, Subaltern in the 28th Regiment. An autobiography . . . Second impression.
First edition, second impression. Robert Blakeney was born in Galway in 1789 and joined his regiment in 1804, at the age of fifteen. He landed in Portugal on 20 August 1808, and fought throughout the war until shot in the leg at the Battle of Nivelle (10 November 1813), soon after which he returned to Ireland.