FOY, Sébastien-Maximilien, compte de.
Histoire de la guerre de la péninsule sous Napoléon, précédé d'un tableau politique et militaire des puissances belligérantes.
Paris, Baudouin frères, 1827.
5 vols, comprising the text 4 vols, 8vo (205 x 140 mm), pp. [viii], xv, [i, blank], 403, [1, blank]; [iv], 421, [1, blank], [2]; [iv], 406; [iv], 379, [1, blank], with ten plates (nine folding); half-titles present; occasional spotting; contemporary calf-backed boards; and the Atlas, tall 8vo (255 x 170 mm), pp. [iv], one portrait and five maps; original yellow boards; slightly soiled.
£1800

Approximately:
US $2519
€2052
First edition. A detailed history of the Peninsular War written by a French general who distinguished himself in the conflict. Foy was involved in the first invasion of Portugal, Sir John Moore's famous retreat to La Corunna, the battles of Salamanca and Vitoria, and the fighting in the Pyrenees. Napoleon was so impressed by him when they met in 1810 that he promoted him to general of division even though Foy was known to have opposed Napoleon's assumption of the imperial title. After the battle of Waterloo, Foy decided to retire from military life and write this history of a war which he had experienced at such close quaters. 'A peine sorti de la vie miltaire, le général Foy conçut le projet d'écrire l'Historie de la guerre d'Espagne. D'autres époques étaient sans doute plus chères à son souvenir; mais il avait fait toutes les campagnes de la Péninsule; le souvenir en était encore tout récent dans son esprit et dans l'attention du public. Cette guerre formait comme une sorte d'épisode séparé des autres entreprises des armeés françaises. D'ailleurs, elle était bien plus mêlée de mouvemens populaires, d'influence des opinions, de diversités nationales, de considérations politiques. Enfin elle était à juste titre désignée comme la cause première et principale de la chute de Napoléon' (preface).

The Histoire, when it was published, became instantly popular, going through numerous editions within a short time. Foy, however, never saw the finished work, which was compiled after his death from his notes and correspondence at the behest of his widow.

Foy 'died at Paris on the 28th of November 1825, and his funeral was attended, it is said, by 100,000 persons. His early death was regarded by all as a national calamity. His family was provided for by a general subscription' (Encyclopaedia Britannica).

Farinelli p. 323.


T2159
You may also be interested in...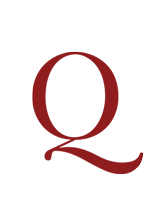 WITH TWO VERSE TRANSLATIONS BY ZHUKOVSKY CHUDINOV, Aleksandr.
Poema i izbrannye romansy o Side v perevodakh russkikh pisatelei. Ispanskii narodnyi epos … Izdanie I. Glazunova. [Poem and selected romances of El Cid in translations by Russian authors. A Spanish national epic … Published by I. Glazunov].
First edition of a prose translation into Russian of Cantar de mio Cid, preceded only by a 'short retelling' of 1864 by Fyodor Buslaev. The present translation is by the writer and folklorist Aleksandr Chudinov, and is followed by verse translations of three related romances on the reigns of Fernando, Don Sancho and Don Alfonso, translated by Zhukovsky, Chudinov and Berg, and a short essay on El Cid as a historical figure.
POETRY AT THE RUSSELL-SARTRE TRIBUNAL. SIGNED BY SARTRE AND DE BEAUVOIR [SATRE, Jean Paul].
Til Vietnam.
First edition, number 27 of 100 numbered copies. The anthology was published by the Copenhagen office of the International Tribunal on War Crimes, in connection with the second session held in Roskilde in 1967. The tribunal was organised by Bertrand Russell and hosted by Sartre. De Beauvoir was a member of the tribunal along with other eminent human rights activists, politicians and scholars, including three Nobel Prize winners.