FRANKLIN, Colin.
Obsessions and confessions of a book life.
[New Castle], Oak Knoll Press, Books of Kells, Bernard Quaritch, Ltd., 2012.
8vo, (230 x 150 mm), pp. 262, with illustrations to the text; orange cloth, illustrated navy dust-jacket.
Added to your basket:
Obsessions and confessions of a book life.
Reminiscences of an author, bookseller, and publisher, written at the age of eighty-eight. Colin Franklin's newest book wanders freely through themes which have absorbed him—a lost world of publishing, adventures in bookselling, and the irreplaceable scholarly eccentrics who dominated that world a generation ago. Available in USA from Oak Knoll Press; available in Australia from Books of Kells.

ISBN 978-0-9563012-2-2.
You may also be interested in...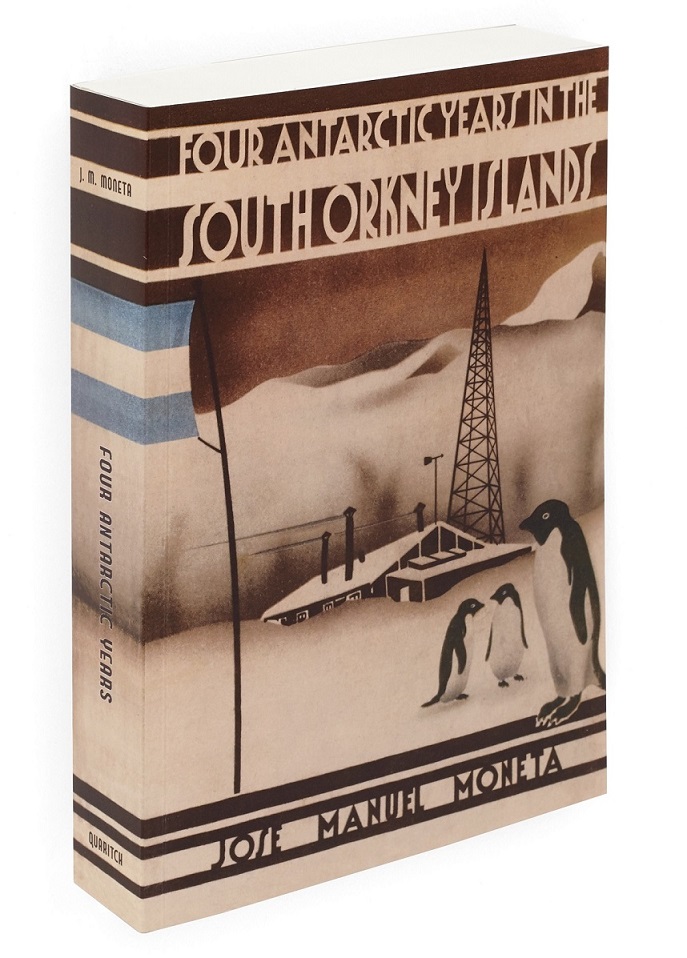 MONETA, José Manuel, and Robert Keith HEADLAND, ed..
Four Antarctic Years in the South Orkney Islands: an Annotated Translation of 'Cuatro Años en las Orcadas del Sur'.
One man's fascinating record of four winters in the Antarctic during the 1920s, the period of transition from the isolation of the Heroic Age to the beginnings of radio communication with the world outside.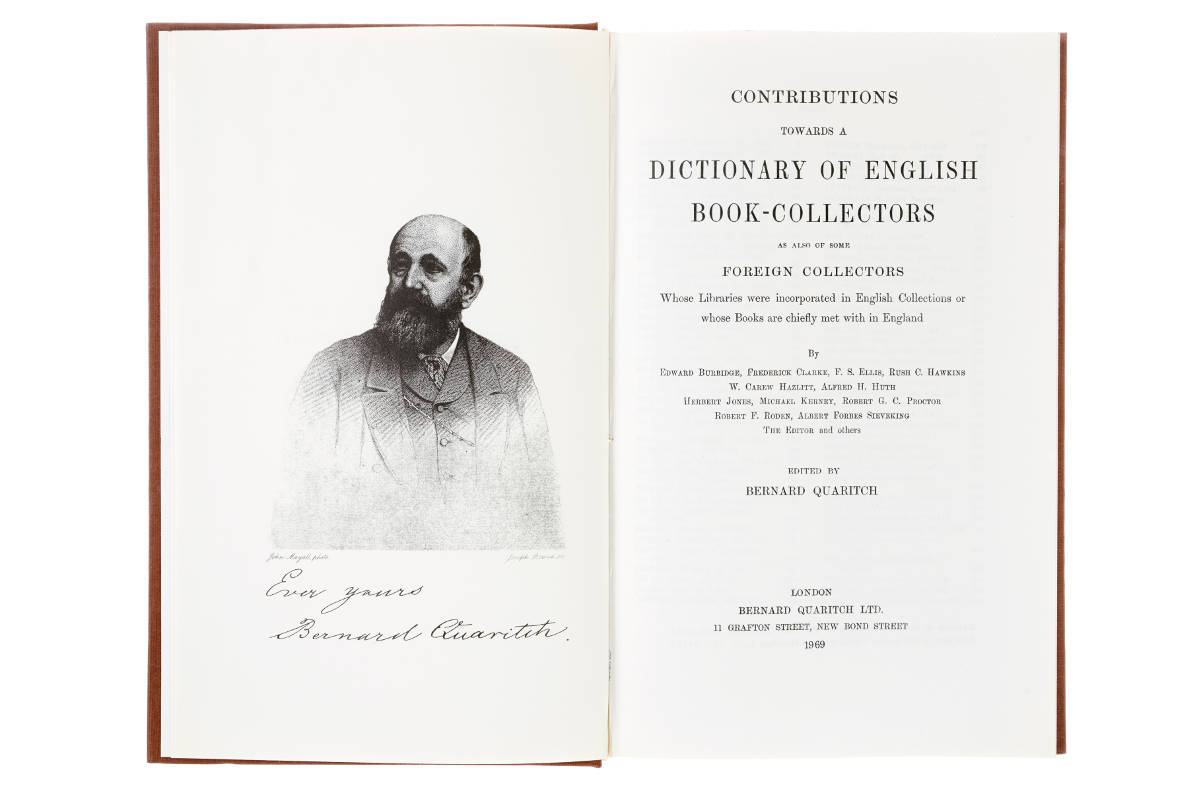 QUARITCH, Bernard Alexander Christian, editor.
Contributions towards a Dictionary of English Book-Collectors as also of some Foreign Collectors whose Libraries were Incorporated in English Collections or whose Books are Chiefly Met with in England.
A facsimile reprint of Quaritch's series of profiles of bibliophiles, with brief lists of the treasures of their collections and notes on their dispersal at auction or in the trade, which remains a useful resource both for the history of book-collecting in Britain and for provenance research. Contributions towards a Dictionary of English Book-Collectors was originally published in fascicules between 1892 and 1921, and the contributors included F.S. Ellis, W. Carew Hazlitt, Alfred H. Huth and Robert C.G. Proctor – however, as Arthur Freeman states in his biography of Quaritch in the ODNB, Quaritch's contributions were 'largely ghost-written'.