FRANKLIN, Colin.
Obsessions and confessions of a book life.
[New Castle], Oak Knoll Press, Books of Kells, Bernard Quaritch, Ltd., 2012.
8vo, (230 x 150 mm), pp. 262, with illustrations to the text; orange cloth, illustrated navy dust-jacket.
Added to your basket:
Obsessions and confessions of a book life.
Reminiscences of an author, bookseller, and publisher, written at the age of eighty-eight. Colin Franklin's newest book wanders freely through themes which have absorbed him—a lost world of publishing, adventures in bookselling, and the irreplaceable scholarly eccentrics who dominated that world a generation ago. Available in USA from Oak Knoll Press; available in Australia from Books of Kells.

ISBN 978-0-9563012-2-2.
You may also be interested in...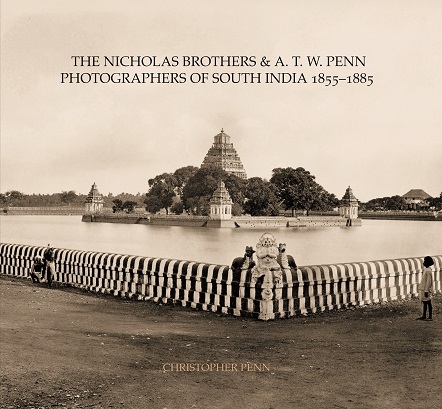 PENN, Christopher.
The Nicholas Brothers & A. T. W. Penn: photographers of South India 1855 – 1885. With a foreword by John Falconer.
An examination of the successful studios established by John and James Perratt Nicholas and Albert Penn in Madras and Ootacamund. The majority of the photographs are published here for the first time. Also includes a copy of the scarce Nicholas & Co. 1881 catalogue listing over 450 subjects.
OWEN, John.
John Owen's Epigrams for Prince Henry. The Text of the Presentation Manuscript in the Library of Trinity College Cambridge. With introduction and notes by Nicholas Poole-Wilson.
Printed here for the first time is the text of an autograph manuscript of the epigrams which John Owen presented to Prince Henry, eldest son of James VI of Scotland (I of England), on the occasion of his becoming Prince of Wales in 1610. The small quarto, preserved at Trinity College, Cambridge, is the only surviving manuscript in Owen's own hand. It contains 105 epigrams, of which 25 appear in print here for the first time; others present a text frequently at variance with the printed versions which Owen published in 1612, the year of Henry's death.  The subjects are a characteristic cross-section of his bitter-sweet jests and jibes.