FRANKLIN, Colin.
Obsessions and confessions of a book life.
[New Castle], Oak Knoll Press, Books of Kells, Bernard Quaritch, Ltd., 2012.
8vo, (230 x 150 mm), pp. 262, with illustrations to the text; orange cloth, illustrated navy dust-jacket.
£30

Approximately:
US $39
€33
Reminiscences of an author, bookseller, and publisher, written at the age of eighty-eight. Colin Franklin's newest book wanders freely through themes which have absorbed him—a lost world of publishing, adventures in bookselling, and the irreplaceable scholarly eccentrics who dominated that world a generation ago. Available in USA from Oak Knoll Press; available in Australia from Books of Kells.

ISBN 978-0-9563012-2-2.
You may also be interested in...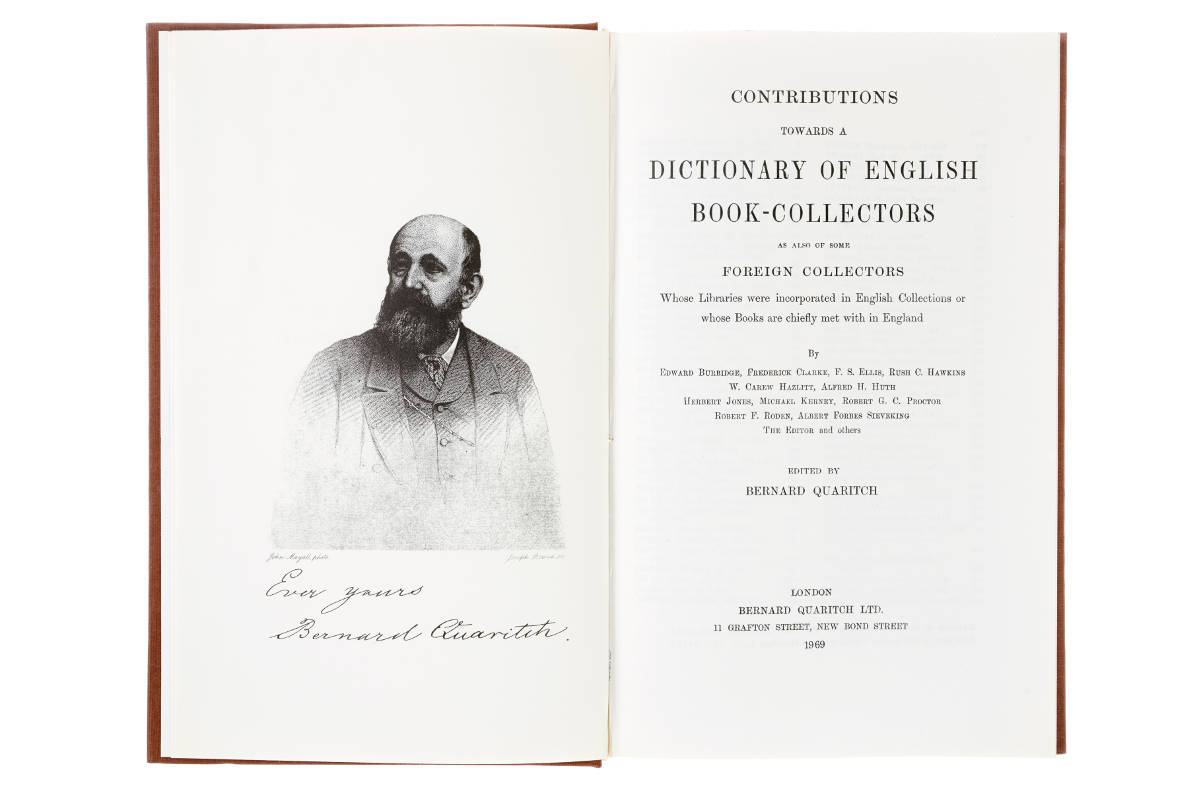 QUARITCH, Bernard Alexander Christian, editor.
Contributions towards a Dictionary of English Book-Collectors as also of some Foreign Collectors whose Libraries were Incorporated in English Collections or whose Books are Chiefly Met with in England.
A facsimile reprint of Quaritch's series of profiles of bibliophiles, with brief lists of the treasures of their collections and notes on their dispersal at auction or in the trade, which remains a useful resource both for the history of book-collecting in Britain and for provenance research. Contributions towards a Dictionary of English Book-Collectors was originally published in fascicules between 1892 and 1921, and the contributors included F.S. Ellis, W. Carew Hazlitt, Alfred H. Huth and Robert C.G. Proctor – however, as Arthur Freeman states in his biography of Quaritch in the ODNB, Quaritch's contributions were 'largely ghost-written'.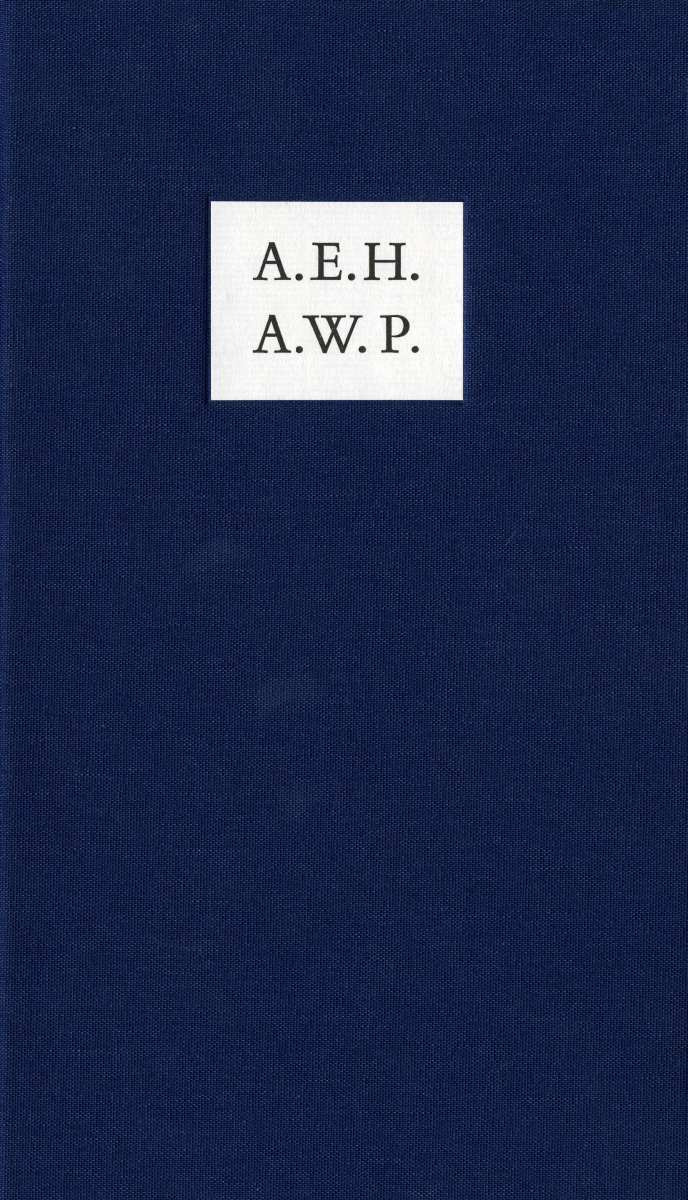 [HOUSMAN, A. E., and A. W. POLLARD.]
A.E.H. A.W.P.: a Classical Friendship.
Printing in full for the first time five letters from the poet and classical scholar A. E. Housman to A. W. Pollard, Keeper of Printed Books at the British Museum, this explores a friendship that was both intimate and formal. The story told by the book's editor, H. R. Woudhuysen, begins with the exuberance of brilliant undergraduates at Oxford. Yet Housman's mysterious failure to gain even a pass degree condemned him to a decade's drudgery before he could take up academic life once more. In the meantime he contributed translations to Pollard's Odes from the Greek Dramatists, and Pollard crucially suggested the title for his book of poems, A Shropshire Lad. Bibliographical exchanges follow, before Housman's final short letter movingly harks back to Oxford days and reveals at last a lifelong emotional commitment. The edition is limited to 350 numbered copies, letterpress printed, with a tipped-in facsimile of Housman's last letter to Pollard.