FRANKLIN, Colin.
Obsessions and confessions of a book life.
[New Castle], Oak Knoll Press, Books of Kells, Bernard Quaritch, Ltd., 2012.
8vo, (230 x 150 mm), pp. 262, with illustrations to the text; orange cloth, illustrated navy dust-jacket.
Added to your basket:
Obsessions and confessions of a book life.
Reminiscences of an author, bookseller, and publisher, written at the age of eighty-eight. Colin Franklin's newest book wanders freely through themes which have absorbed him—a lost world of publishing, adventures in bookselling, and the irreplaceable scholarly eccentrics who dominated that world a generation ago. Available in USA from Oak Knoll Press; available in Australia from Books of Kells.

ISBN 978-0-9563012-2-2.
You may also be interested in...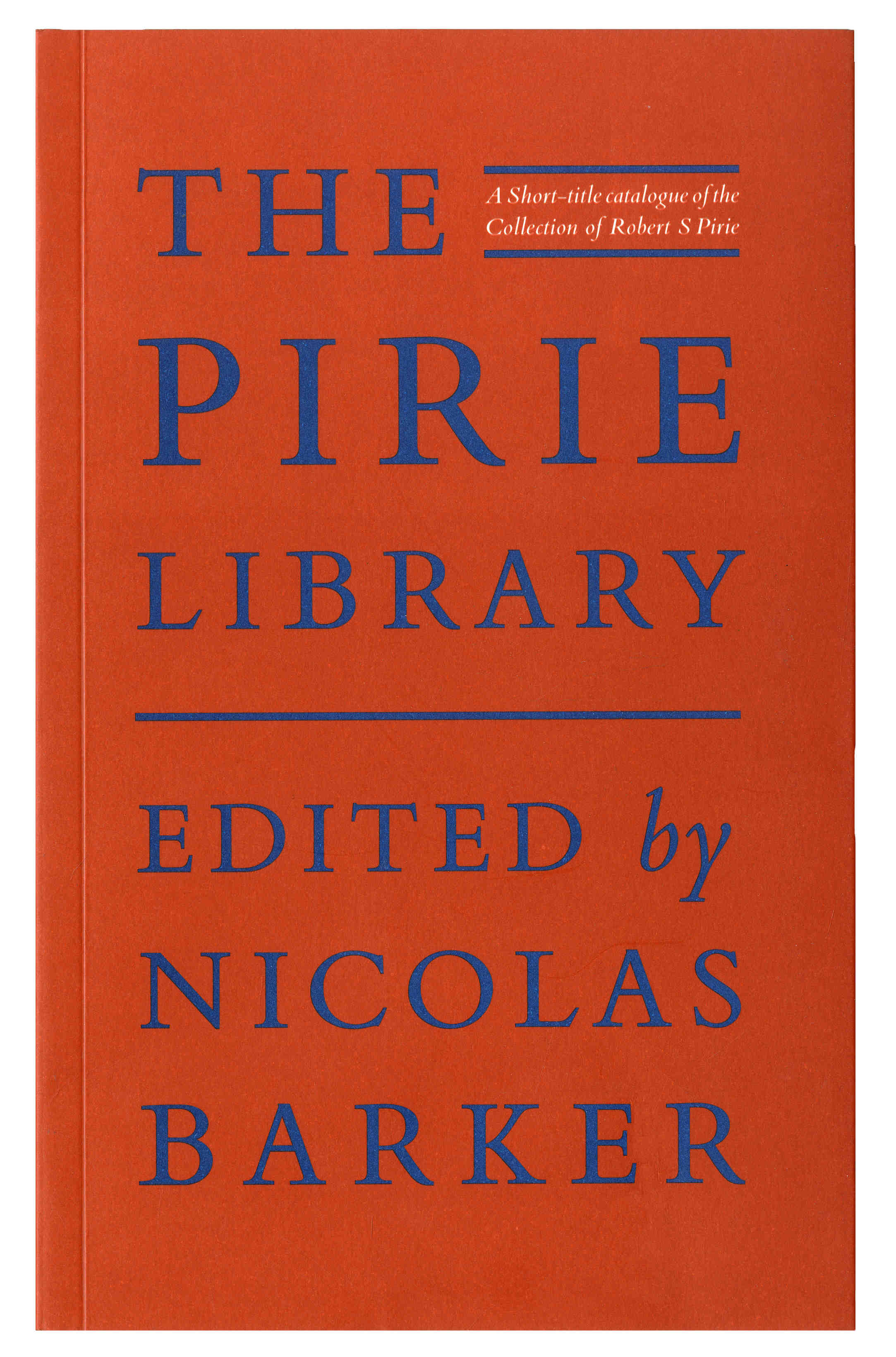 BARKER, Nicolas, ed.
The Pirie Library. A Short-Title Catalogue of the Collection of Robert S Pirie.
The library of Robert S Pirie, 'one of the finest private libraries of English literature, not just of our time but of all time' (James Stourton), was sold at Sotheby's New York on 2-4 December 2015. This account is based on Sotheby's catalogue of the sale, and augmented by Mr Pirie's acquisition cards and information supplied by Irene Adams. It contains indexes of provenances, sources, bindings, armorials and devices, & a list of prices, along with a preface and memoir by Nicolas Barker, and recollections by Nicholas Poole-Wilson.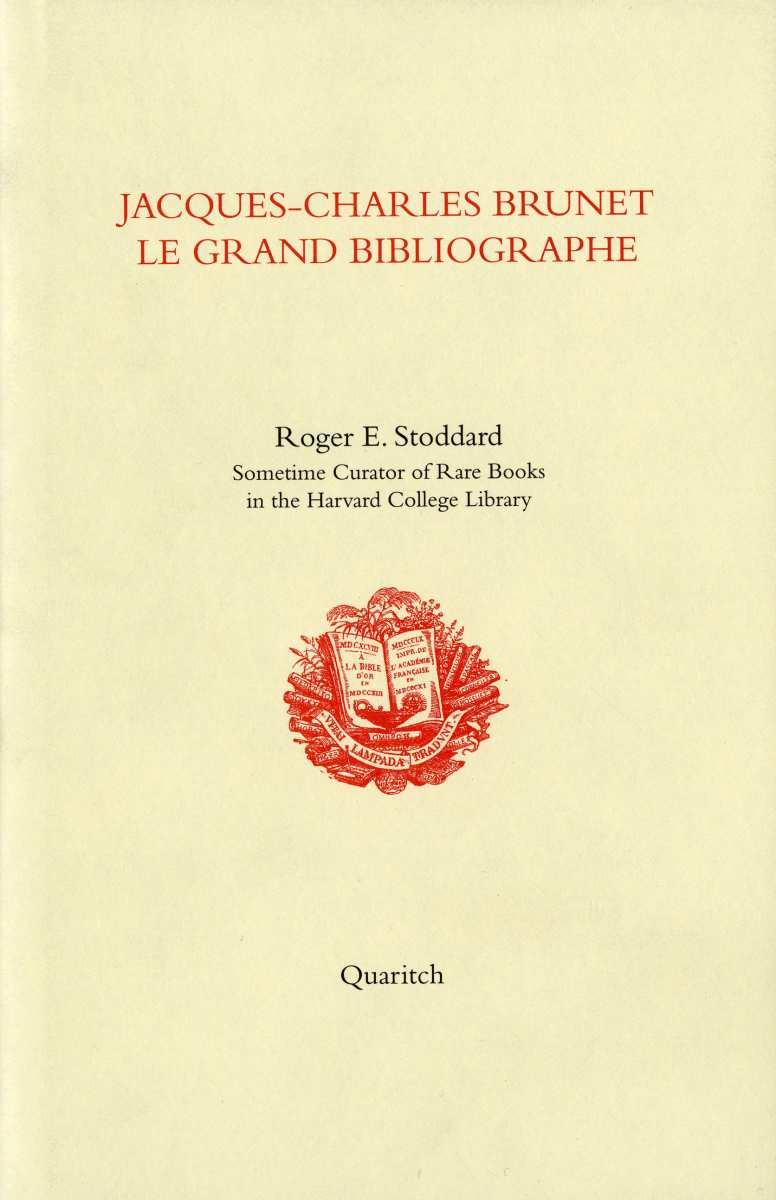 STODDARD, Roger.
Jacques-Charles Brunet, Le Grand Bibliographe. A guide to the books he wrote, compiled, and edited and to the book-auction catalogues he expertised.
As an undergraduate in Brown University Roger Stoddard operated a second-hand bookshop from his dormitory room, issuing modest catalogues while working for Goodspeed's Book Shop in the summer months. From 1958 until 1961 he assisted William Jackson, Librarian of the Houghton Library, and from 1961 until 1965 he served as Assistant Curator, then Curator of the Harris Collection of American Poetry and Plays in Brown University. In 1965 he was called back to Houghton Library where he has held various titles, retiring on 31 December 2004 as Senior Curator in the Houghton Library, Curator of Rare Books in the Harvard College Library, and Senior Lecturer on English. On 15 December 2004 he was appointed Associate of the English Department, and he continues to practice bibliography and to publish from his carrel in the book stack of the H. E. Widener Memorial Library. Works in progress include bibliographies of American poetry printed 1610–1820, William A. Alcott, Albert Cossery, and Andrée Chedid.