FRASER, James Baillie.
A winter's journey (Tatar) from Constantinople to Tehran; with travels through various parts of Persia, &c.
London, Richard Bentley, 1838.
2 vols., 8vo; pp. vii, [i, blank], 420; vii, [i, blank], 511, [1, blank]; both volumes with engraved frontispieces; gilt edges; the frontispieces of both volumes somewhat foxed, loose, and likely from another set; otherwise a good set in grey cloth, gilt title to spine; rebacked in tan cloth, heads and feet of spines slightly worn; vol. I with a dedicatory inscription to George Fardell from Strettell and Thomas Seddon, "on his leaving Eton. Xmas. 1850" to the front endpaper.
£450

Approximately:
US $636
€515
First edition. A classic tale of the Great Game, presented as an epistolary travelogue. Alarmed by Russian manoeuvring in Central Asia, the Foreign Office despatched Fraser to Tehran. From there, he made his way to Tabriz. These volumes do not describe his return journey, but his ten-thousand mile expedition across Europe and the Near East is meat enough for a single edition. It opens with the eager Fraser, loosed from Pall Mall, making his way across Europe, and closes with his exhausted arrival upon the doorstep of the British consul at Tabriz. In the pages between, he addresses the state of the Persian kingdom, and its nobles, the inclemency of the weather, the unreliable nature of his Tatar, and the perfidious Potemkin taxation policies enacted by Russia along her borders with Persia. Concise, but not clipped, Fraser's letters provide a wealth of detail, and stories of postmasters, peasants, and princelings alike.

Weber 272; Wilson, p. 75.
You may also be interested in...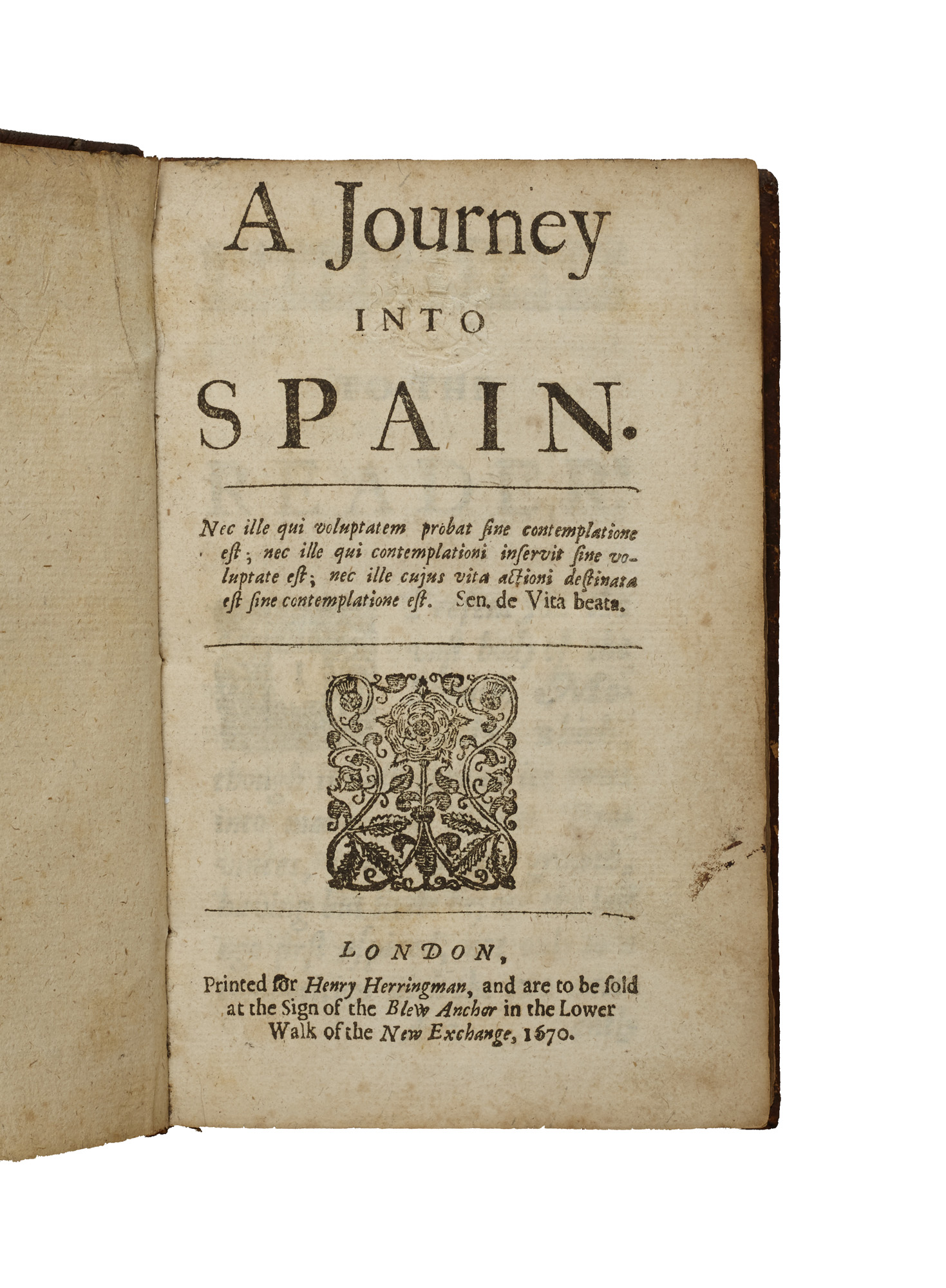 [BRUNEL, Antoine de.]
A journey into Spain.
First edition in English. A free and abridged translation of Voyage d'Espagne curieux, historique et politique, first published anonymously in 1665. Setting out from the Netherlands in 1651 in the company of François van Aerssen, Brunel toured France, Germany and Italy before travelling to Spain in March 1655. The party made its way to Madrid via San Sebastián, Vitoria and Burgos, returning to France at the end of June via Zaragoza, Tudela and Pamplona. Aranjuez and Alcalá de Henares are also described. Brunel compiled this account of his travels around 1657 using his own notes and those of Van Aerssen (who drowned on his return to the Netherlands and to whom the work is sometimes attributed).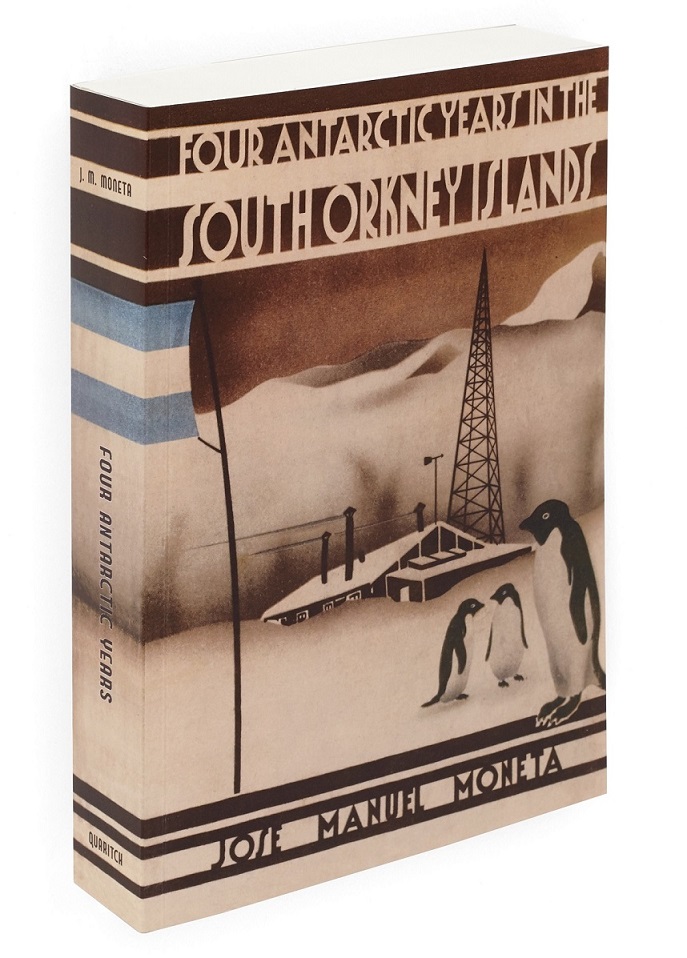 MONETA, José Manuel, and Robert Keith HEADLAND, ed..
Four Antarctic Years in the South Orkney Islands: an Annotated Translation of 'Cuatro Años en las Orcadas del Sur'.
One man's fascinating record of four winters in the Antarctic during the 1920s, the period of transition from the isolation of the Heroic Age to the beginnings of radio communication with the world outside.