FREEMAN, Arthur.
Bibliotheca Fictiva: a Collection of Books and Manuscripts Relating to Literary Forgery 400 BC – AD 2000.
London, Bernard Quaritch Ltd, 2014.
Large 8vo, (252 x 172 mm), pp. xvi, 424, with colour frontispiece and 36 illustrations in text; burgundy cloth, blocked in gold on spine, printed dust-jacket.
Added to your basket:
Bibliotheca Fictiva: a Collection of Books and Manuscripts Relating to Literary Forgery 400 BC – AD 2000.
An inventory of books and manuscripts relating to literary forgery. Spanning some twenty-four centuries, the book seeks also to define and describe the controversial genre it represents. Individual entries offer specific commentary on the forgers and their work, their exposers and their dupes. A broad prefatory overview surveys the entire field in its topical, historical, and national diversity.

ISBN 978-0-9563012-8-4
You may also be interested in...
THE FIRST EJECTED SCANDALOUS PRIEST PETITION AND ARTICLES (The)
or severall Charge exhibited in Parliament against Edward Finch Vicar of Christs Church in London, and Brother to Sir John Finch, late Lord Keeper, now a Fugitive for Fear of this present Parliament, 1641 …
First edition. The royalist divine Edward Finch became vicar of Christ Church, Newgate, in 1630. Ten years later a number of his parishioners petitioned the Long Parliament for his removal because of popish practices, preaching in a surplice, placing the communion table altar-wise, and hindering the delivery of sermons on the anniversary of the Gunpowder Plot. He persistently neglected his duties, exacted 'unjust and excessive Fees for Burials', frequented taverns and alehouses, and kept company with lewd women. Called to give the Sacrament to a dying parishioner he was so drunk that 'he was not able to pronounce the Lords Prayer'.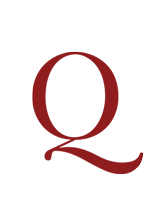 SOCIAL UNREST COLERIDGE, Samuel Taylor.
"Blessed are ye that sow beside all Waters!" A Lay Sermon, addressed to the higher and middle Classes, on the existing Distresses and Discontents …
First edition of Coleridge's second 'Lay Sermon', addressing the social unrest that followed the end of the Napoleonic Wars, published in March 1817. A third intended 'sermon', to be addressed to the lower classes, was never in fact completed.