FREEMAN, Arthur.
Bibliotheca Fictiva: a Collection of Books and Manuscripts Relating to Literary Forgery 400 BC – AD 2000.
London, Bernard Quaritch Ltd, 2014.
Large 8vo, (252 x 172 mm), pp. xvi, 424, with colour frontispiece and 36 illustrations in text; burgundy cloth, blocked in gold on spine, printed dust-jacket.
Added to your basket:
Bibliotheca Fictiva: a Collection of Books and Manuscripts Relating to Literary Forgery 400 BC – AD 2000.
An inventory of books and manuscripts relating to literary forgery. Spanning some twenty-four centuries, the book seeks also to define and describe the controversial genre it represents. Individual entries offer specific commentary on the forgers and their work, their exposers and their dupes. A broad prefatory overview surveys the entire field in its topical, historical, and national diversity.

ISBN 978-0-9563012-8-4
You may also be interested in...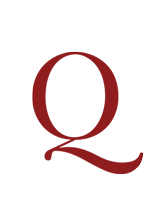 THE BINDON LANDSLIP AND THE SECOND COMING BRIEF ACCOUNT (A)
of the Earthquake, the solemn Event which occurred near Axmouth, Devonshire, on the 25th December, 1839 …
First edition, very rare. The landslip at Bindon near Axmouth on the Jurassic Coast of Devon, which took place over the Christmas of 1839, was perhaps the most dramatic geological event in nineteenth-century England. Months of heavy rain weakened the clay foundations of the coastal landscape, sending eight million tons of rock crashing into the sea over the course of several days, and creating the features now known as Goat Island and the Chasm.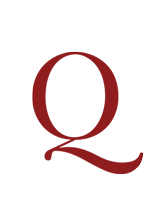 SENT DOWN FOR A LITERARY PRANK [SHIPLEY, William].
Comparative Observations on two of the Poems which were honoured with Prizes in a late Certamen at Ch. Ch. By a Student of the University … York: Printed in theYear 1767.
First edition of an undergraduate prank in which the future Dean of St. Asaph ridicules the awarding of prizes by the Dean of Christ Church and his fellow judges to two Latin poems written in honour of a visit by the Prince of Brunswick. An ironic dedication to the Dean is followed by the text of the two poems, both entitled 'Princeps et Principissa Brunsvicensis Hospites', and then a satirical critique according to 'the old-fashioned method of Criticism, recommended by Longinus', pointing out 'the Merits of each poem, by comparing their beauties', but in fact making both appear ridiculous.