MAQUETTE BY JEANINE FRICKER
FRICKER, Bernard.
Autograph working manuscript of a collection of essays and pensées entitled 'La Marche du Jeu'.
Circa 1946-52.
4to maquette, comprising a printed general title-page and dedication (to the author's father and Jean-Henry Lévesque), and 7 autograph manuscript essays, written on loose sheets on rectos only in blue pen, and heavily corrected in pen and pencil throughout; each part preserved in a hand-decorated chemise; the whole group in a folding painted chemise with the general title-page, and in a black card box, decorated in scraffito on the front with an image of Brahma, and with a chess-board in perspective on the rear (edges worn), the interior faces with a black and white typographic design.
£6500

Approximately:
US $7989
€7494
Added to your basket:
Autograph working manuscript of a collection of essays and pensées entitled 'La Marche du Jeu'.
An extraordinary, unique production, with seven long, unpublished observational essays by Fricker on the post-war Parisian art world, including long discussions of the work of Francis Picabia, Marcel Duchamp, and Blaise Cendrars; assembled in hand-decorated chemises and a folding box designed by his sister Jeanine Fricker, one of the leading lights of modern French book design.

The full contents are:

'La Marche du Jeu', undated, ff. [40], in a printed chemise with decorative details in red and grey gouache, and with a loose printed epigraph translated from Nietzsche, similarly decorated.

'Francis Picabia ou le jeu créateur', November 1946, ff. [23], in a chemise extensively decorated in gouache with an image of a bird in the manner of Picabia. Signed and dated at the end.

'Aujourd'hui', undated, ff. [15], in a yellow card chemise, decorative title in red black and white gouache.

'À l'angle du monde ou l'épopée de Dan Yack', September–3 November 1948, ff. [34], in a photographic chemise (a large folded gelatin silver print) with painted collage title. On Blaise Cendrars. Signed and dated at the end.

'Un Savant', 1 April 1951, pp. [52], in a chemise of brown and purple card, with a collage title and two photographs (one of a hippopotamus). On Jean van Heeckeren. Signed and dated at the end. With a manuscript note by Van Heeckeren at the end, dated 22 July 1951.

'Le plus bel exercice' undated, pp. [47], in a paint and collage chemise with a photograph of a chimpanzee using a typewriter.

'La plus belle de machines', 22 March 1953 'ce qui met un point à La Marche du Jeu', ff. [22], in an undecorated chemise. On Marcel Duchamp. Signed and dated at the end.

Bernard Fricker (1920–1996), poet, critic, flaneur, philosophe, and close friend of Blaise Cendrars, came to prominence in the artistic and literary circles of post-war Paris, mixing particularly with the Surrealists. His magazine Réalités, which lasted a single issue in Autumn 1945, included Cendrars among its contributors, and he edited Picabia's Seize Dessins (1946), with an introduction by Jean van Heeckeren, a dadaist and follower of Picabia and Cendrars. Van Heeckeren later provided illustrations for a collection of nine poems by Fricker, Points de vue de Paris (1958). Fricker was among that rare category of men 'exerçant comme un art leur intelligence par le parole et l'écrit, sans vraiment le souci de publier, d'être reconnus comme écrivains' (Deforge).

La Marche du Jeu, though never published, was Fricker's great masterpiece, 'synthèse de ses reflexions qu'il mènera à bien jusque vers les années 1960, qu'il ira même jusqu'à imprimer, mais finalement ne publiera pas' (ibid.). It is a free-ranging assemblage of thoughts, centred on Paris of the 1940s and '50s, and Fricker's own twin passions of art and poetry. There are essays on Picabia, Cendrars (Dan Yack being Cendrars' alter ego and the protagonist of two novels in the 1920s), Van Heeckeren, and Duchamp, but even within those are digressions on the state of art ('L'art est mort'), poems or lines of half-prose, half-poetry. The whole is dedicated to another member of the circle, the poet Jacques-Henry Lévesque. 'La marche du jeu' was evidently a phrase that became closely associated with Fricker – Lévesque would later write in Fricker's copy of Poésies complètes (1944) by Cendrars: 'à Bernard, qui connait "la marche du jeu"; en attendant la cyclone prévu pour ses 30 ans'.

Though it is not signed, the maquette, with its glorious variety of decoration specific to the contents of each section, is almost certainly by Jeanine Fricker (1925–2004), Bernard's sister, a friend and disciple of Massin, the only female member of the Club du meilleur livre, founded 1946, and later artistic director for Gallimard. She produced over a hundred book designs for the Club, and her work as a maquettist put her at the forefront of a field then almost exclusively dominated by men. In 1968, Bernard, turning publisher, issued her typographical showpiece, Paris: Quelques textes mis en page par Jeanine Fricker et son atelier, a luxurious works setting texts by Cendrars, Simenon, Nerval, Nietzsche etc. With Massin, she was the subject of a large retrospective at Chartres in 2008.

See Fricker, Mythologie, philosophie, poésie (1999), edited and with an introduction by Bernard Deforge.
You may also be interested in...
ANNOTATED AQUEDUCTS VITRUVIUS Pollio, and Sextus Julius FRONTINUS. 
M. Vitruvii de architectura libri decem nuper maxima diligentia castigati atque excusi, additis, Iulii Frontini de aqueductibus libris propter materiae affinitatem. 
Attractive pocket-sized Giunta edition of Vitruvius's De Architectura, illustrated with numerous woodcuts, together with Frontinus' work on the aqueducts of Rome, the latter annotated by the Trevisan bibliophile Giovanni Antonio Oliva (1515–1590).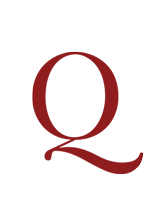 'ABOUT TO STEP FIRMLY INTO THE PAGES OF HISTORY' GARCÍA LORCA, Federico (1898-1936).
Autograph postcard, signed 'Federico', addressed to his parents.
An autograph postcard from Lorca to his parents, sent from Valladolid on the eve of his celebrated poetry reading there in April 1926 at the instigation of Jorge Guillén – an important landmark in the advance of Lorca's growing celebrity throughout Spain.