[FROBEN, Johannes].
Portrait, after Holbein the Younger, showing the scholar-printer half-length, to right, black fur-lined dress, arms folded, bare head. Late eighteenth century.
Canvas 533 by 330 mm; in a gilt frame.
£12000

Approximately:
US $16860
€13696
The original of this celebrated portrait is lost, and it only survives in copies. There is one at Hampton Court, for example. See the account in Oliver Miller, Tudor, Stuart and early Georgian Paintings in the Royal Collection, 1963. There are two copies in the Öffentliche Kunstsammlung at Basel (357, 1910).

Exhibited: London, Exhibition of the Royal House of Tudor, The New Gallery, Regent Street, 1890, no. 134, from the collection of Sir H.B. St. John Mildmay, Bart., of Dogmersfield Park, Hants.
You may also be interested in...
HOOFT, Pieter Corneliszoon.
Emblemata amatoria. Afbeeldinghen van minne. Emblemes d'amour.
First edition, complete with the rare accompanying collection of sonnets and songs (pp. 73–144), of one of the most important emblem books of the Dutch Golden Age and a masterpiece of Dutch literature by the prolific poet and dramatist Pieter Corneliszoon Hooft (1581–1648). All the emblems, illustrated with splendid engravings variously attributed to Simon Frisius, Pieter Servouters (see Praz) or Christoffel le Blon (see Landwehr), 'are original in that they are not derived immediately from [Hooft's] predecessors, but are freely inspired by the same or similar themes' (Praz p. 124), and are accompanied by mottoes and distichs in Dutch, Latin and French.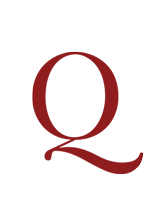 RARE FIRST EDITION OF ALL FOUR PARTS OF ONE OF MENGER'S LIST OF SEVEN MATHEMATICAL-ECONOMIC READING RECOMMENDATIONS BUQUOY, Georg Franz August de Longueval, Freiherr von Vaux, Graf von.
Die Theorie der Nationalwirthschaft nach einem neuen Plane und nach mehrern eigenen Ansichten dargestellt …
First edition of all four parts of this very rare early work of mathematical economics. In a letter to Léon Walras of 28 June 1883, Carl Menger, after thanking Walras for sending him a copy of Théorie mathématique de la richesse sociale, encloses a select list of his own making of seven key mathematical-economic texts; this work is on that list. Die Theorie der Nationalwirthschaft, here with its three supplements, is Buquoy's major work. Written at a time of great industrial, financial and economic change, it reflects, and benefits from, the wealth of material available to Buquoy as a non-specialist economic thinker.