FROST, Percival.
Newton's Principia, First Book, Sections I., II., III., with notes and illustrations.
London, Macmillan, 1880
8vo, pp. xv, 292, [4 (adverts)], with diagrams in the text; inner hinges beginning to crack; a good copy in the original red cloth, two corners a little bumped, spine faded.
£75

Approximately:
US $95
€85
Added to your basket:
Newton's Principia, First Book, Sections I., II., III., with notes and illustrations.
Second imprint of the third edition. This book, first published in Cambridge in 1854, was intended and used as a text for university students. The author was formerly fellow of St. John's College.

Wallis 37.03; see Babson for the 1883 edition.
You may also be interested in...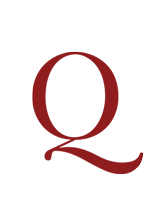 HURRY, Thomas.
Tables of interest, from one pound to five hundred millions, for one day; by which the interest for any sum of money within those limits may be found with more expedition than by any tables hitherto published. To the above are added, tables which have been formed with a view to expedite the business of those who deal in goods that are sold by the hundred weight.
One of two editions published in 1786, the other one undated, ESTC does not give any precedence. Tables for calculating interest at a quarter, half, three-quarters, three, four, and five percent; intended as a quick reference for bankers and merchants. Hurry precedes his tables with four pages of example banker's accounts, demonstrating how his tables can be used.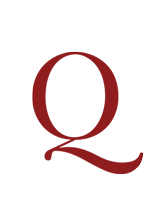 LEYBOURN, William.
Panarithmologia: or the trader's sure guide. Containing exact and useful tables, ready cast up, adapted to the use of merchants, mercers, bankers, drapers, goldsmiths, grocers, brewers, weavers, and haberdashers. And those who deal by wholesale, or retail. Also for carpenters, bricklayers, joiners, glaziers, plaisterers, plummers, corn-dealers, painters, &c. &c. And all other mechanics: as, likewise for all purchasers of houses or lands: shewing the interest of money, at 3, 3 and ½, 4, and 5 pounds per cent.—from one shilling to 1000 pounds:—and from one day to one year. To which is added, a table of commission, or brokage, for 1/8, 1/4, 3/8, 1/2, 5/8, 3/4, 7/8, and 1 per cent. With tables directing how to buy and sell by the hundred: and to cast up expences by the day, week, month, and year. With a calculation of Portugal coin.
New corrected and enlarged edition, first published 1693. Described by De Morgan as the earliest English ready reckoner, Panarithmologia… was hugely popular; running to over twenty editions and remaining in print into the nineteenth century.