FROST, Percival.
Newton's Principia, First Book, Sections I., II., III., with notes and illustrations.
London, Macmillan, 1880
8vo, pp. xv, 292, [4 (adverts)], with diagrams in the text; inner hinges beginning to crack; a good copy in the original red cloth, two corners a little bumped, spine faded.
£75

Approximately:
US $96
€87
Added to your basket:
Newton's Principia, First Book, Sections I., II., III., with notes and illustrations.
Second imprint of the third edition. This book, first published in Cambridge in 1854, was intended and used as a text for university students. The author was formerly fellow of St. John's College.

Wallis 37.03; see Babson for the 1883 edition.
You may also be interested in...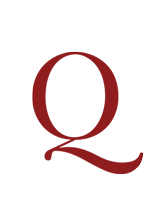 [MABBUT, George].
Sir Isaac Newton's tables for renewing and purchasing the leases of cathedral-churches and colleges, according to the several rates of interest: with their construction and use explained. Also tables for renewing and purchasing the leases of land or houses, very necessary and useful for all purchasers, but especially those who are any way concerned in church or college leases. To which is added, the value of church and college leases consider'd, and the advantage to the lessees made very apparent. By a late Bishop of Chichester. To which are also added, tables of interest exactly computed at 3, 3 ½, 4, and 5 per cent. With other useful tables.
Sixth edition, first published in 1686, this issue was sometimes also published with a separate title page and imprint reading, 'The money'd man's pocket-book', London, 1742' immediately preceding the title-page of the second part. A series of tables calculating the amounts owed on leases based on varying interest rates and time periods. The author also includes tables for the calculation of fines for late payment based on varying interest rates. The third section, 'tables of interest…' calculates the interest due on loans of set amounts given an interest rate of 3, 3 ½, 4, or 5 per cent. Amongst the useful tables mentioned at the end of the title, is a series of Tables of Brokerage and Commission.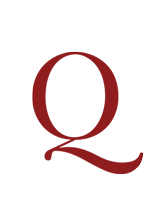 JEVONS, William Stanley.
Remarks on the Australian Gold Fields. [in:] Memoirs of the literary and philosophical society of Manchester. Third series. First volume.
First edition. Jevon's contribution is printed on pp. 115-130 and consists of a geological discussion on the Australian gold fields originally read before the society on November 15th, 1859. A separately paginated offprint with an imprint of 1861 is recorded, though Inoue & White give precedence to, and the other imprint is described as an offprint of, the present volume.