FUHRMANN, Ernst.
China. Erster Teil: Das Land der Mitte.
Hagen, Folkwang-Verlag, 1921.
[with:]

MELCHERS, Bernd. China. Zweiter Teil: Der Tempelbau. Die Lochan von Ling-yän-sï. Ein Hauptwerk buddhistischer Plastik. Hagen, Folkwang-Verlag, 1921.

4to, pp. 42 of text and pp. 147, [1] of which 146 of photographic illustrations; pp. 46, [2] of text, pp. 74, [1], 45, [2] of photographic illustrations and 18 floor plans and cutaway views printed on tracing paper, many folding, of temples and religious buildings; very good copies, bound in the original illustrated boards, spines direct lettered in black, heads and tails slightly worn.
£175

Approximately:
US $246
€203
Added to your basket:
China. Erster Teil: Das Land der Mitte.
First edition of two of the most celebrated works on Chinese religious architecture, published as volumes IV and V of Geist, Kunst und Leben Asiens, with hundreds of pictures of temples and Buddhist sculptures, some of which are now lost. The second volume deals in particular with the Lingyan Temple complex (靈巖寺), a Buddhist temple located in Changqing District, Jinan, and one of the main temples in China during the Tang and Song dynasties, famous for its Thousand Buddha Hall which houses forty painted clay life-size luohan statues from the Song dynasty.
You may also be interested in...
'MY FATHER OSBORNE' (SAMUEL PEPYS) OSBORNE, Francis.
A sammelband of five works by Osborne.
An attractive sammelband containing the chief works of Francis Osborne (1593–1659), whom Pepys fondly called 'my father Osborne'. After a career spent in various minor offices, Osborne's final years in Oxford were extraordinarily productive. His output of historical, political, and moral works from this period, influenced by the thinking of his friend Thomas Hobbes, were widely read during the Restoration and first part of the eighteenth century, making their author something of a celebrity. Advice to a Son, here in the enlarged 1658 edition, was written for Osborne's son John and first appeared anonymously in 1655. With sections on 'studies', 'love and marriage', 'travell', 'government', and 'religion', it was an immediate hit, being popular with a wide readership, including Oxford scholars. Calls to have it publicly burned for instilling atheism into young gentlemen only boosted sales. Osborne's other chief work, Historical memoires on the reigns of Queen Elizabeth, and King James is also here, in the first edition of 1658, with the portraits of both monarchs found only in some copies. Here too is the first edition of Osborne's Politicall reflections upon the government of the Turks, discussing, inter alia, Islam, Turkish politics and military matters, and with interesting asides on Machiavelli and Luther.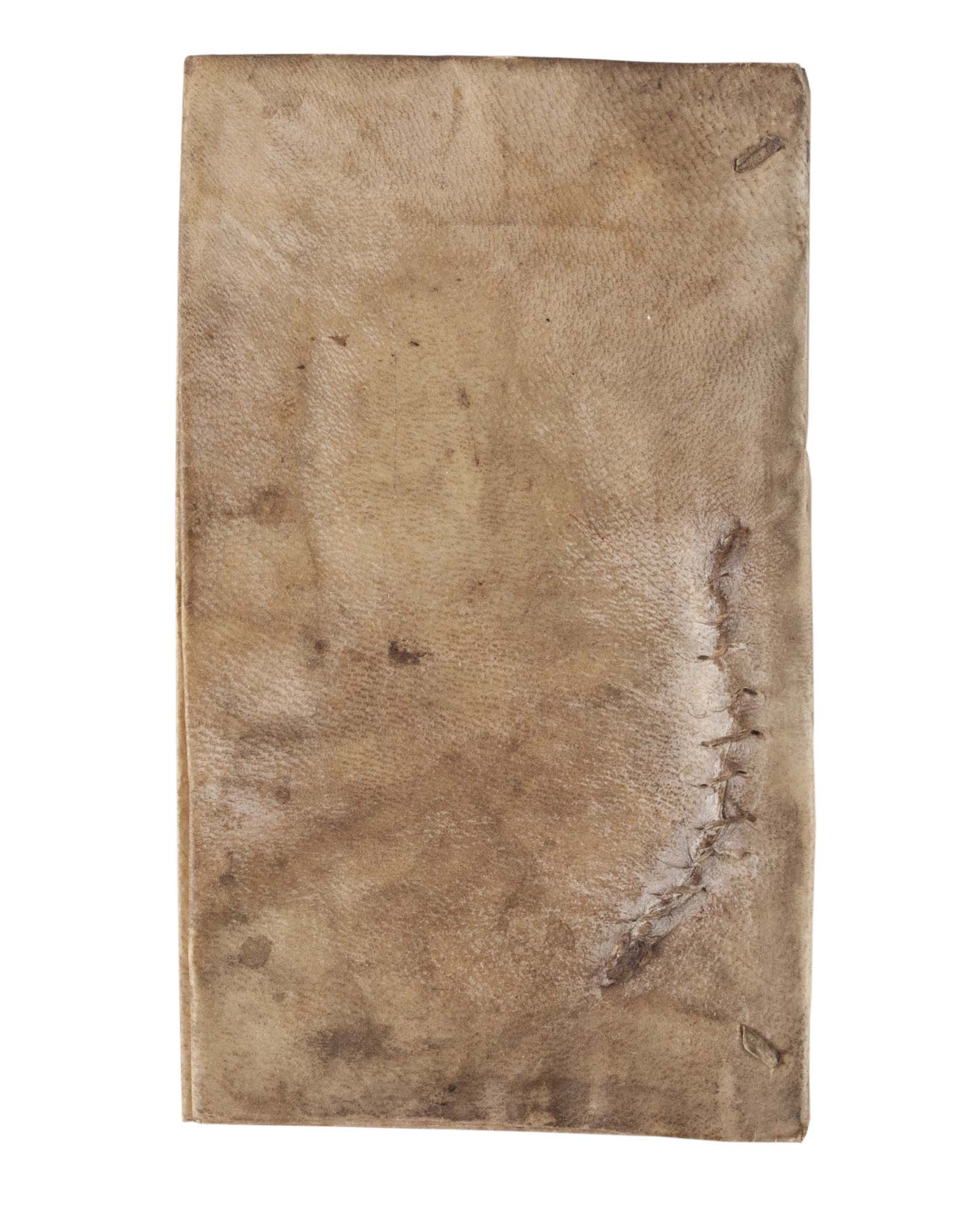 AN UNUSUAL BINDING TECHNIQUE MULERIUS, Carolus.
Les nouveaux rudimens de la langue latine ...
'Sixth edition' of this popular manual of Latin grammar for French students, also called the 'Rudiments de Ferrand' after the name of the dedicatee, Antoine-François Ferrand.