FUHRMANN, Ernst.
China. Erster Teil: Das Land der Mitte.
Hagen, Folkwang-Verlag, 1921.
[with:]

MELCHERS, Bernd. China. Zweiter Teil: Der Tempelbau. Die Lochan von Ling-yän-sï. Ein Hauptwerk buddhistischer Plastik. Hagen, Folkwang-Verlag, 1921.

4to, pp. 42 of text and pp. 147, [1] of which 146 of photographic illustrations; pp. 46, [2] of text, pp. 74, [1], 45, [2] of photographic illustrations and 18 floor plans and cutaway views printed on tracing paper, many folding, of temples and religious buildings; very good copies, bound in the original illustrated boards, spines direct lettered in black, heads and tails slightly worn.
£175

Approximately:
US $239
€204
Added to your basket:
China. Erster Teil: Das Land der Mitte.
First edition of two of the most celebrated works on Chinese religious architecture, published as volumes IV and V of Geist, Kunst und Leben Asiens, with hundreds of pictures of temples and Buddhist sculptures, some of which are now lost. The second volume deals in particular with the Lingyan Temple complex (靈巖寺), a Buddhist temple located in Changqing District, Jinan, and one of the main temples in China during the Tang and Song dynasties, famous for its Thousand Buddha Hall which houses forty painted clay life-size luohan statues from the Song dynasty.
You may also be interested in...
A MOST AMAZING POLISH EMBASSY TO ROME PARISI, Virginio.
Ver relatione della solenne entrata dell'Illustriss. & Eccellentiss. Sig. Giorgio Ossolinschi … Thesoriero della Corte del Regno di Polonia …
An important miscellany comprising three rare works related to one of the most sumptuous seventeenth-century embassies to the Papal Court, headed by Jerzy Ossoliński (1595–1650) on behalf of the King of Poland, Ladislaus IV Vasa, in 1633.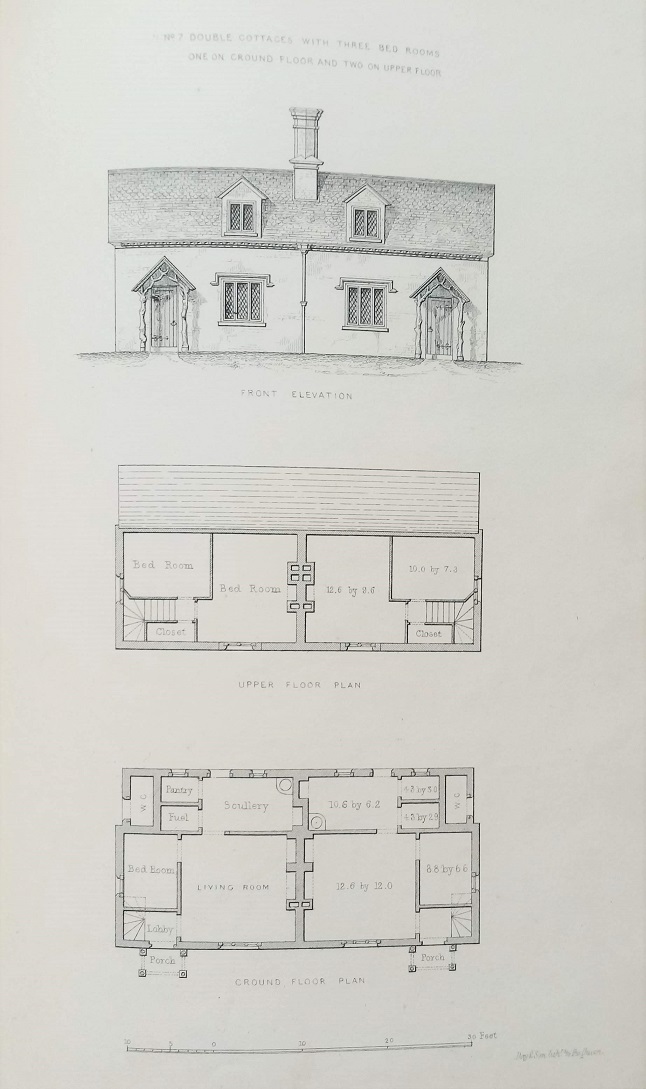 ROBERTS, Henry.
The dwellings of the labouring classes, their arrangement and construction, illustrated by a reference to the model houses of the Society for Improving the Condition of the Labouring Classes and other buildings recently erected, being an essay read January 21 1850 at the Royal Institute of British Architects. With plans and elevations of dwellings adapted to towns, as well as to the agricultural and manufacturing districts.
First edition of one of the most important publications on philanthropic housing by the architect and housing reformer Henry Roberts (1803-1876).