[FULIGNATI, Giuntino (pseud.
for Tommaso BUONI?)]. Della famosissima compagnia della lesina. Dialogo, capitoli, e ragionamenti. [Bound with:] Continuatione de gl'ordini, & capitoli della compagnia della lesina [and:] Consulto delle matrone, seconda additione a gl'ordini, & capitoli della lesina. Vicenza, Giorgio Greco, 1601.
Vicenza, Giorgio Greco, 1601.
Three parts in one vol., 8vo, ff. [viii], 108, [7], [2 blank]; ff. 81, [1 blank]; separate titles with woodcut awl device, woodcut decorative initials; occasional spotting and light water-staining, a few small stains, but a very good copy in contemporary limp vellum, lightly soiled.
£800

Approximately:
US $1124
€913
Scarce humorous dystopia of indigence, first edition thus: the first to include a section specifically directed at women. Styled as the statutes and histories of a fictitious society, the 'Company of Stinginess', founded to promote thrift in an age of economic depression and scarcity, made its debut in Italy in the 1550s. In a satirical upturning of the outlook of the Renaissance homo quidam deus, the characters decry in man 'the blindest of all animals … a mathematical body without points, raw material without power … beast of burden with no control' (transl. from the dedication to 'The Stingy'). In a parody of the happy citizens of Utopia, Cockaigne and all Renaissance utopian reformers, the Dialogo offers improbable suggestions for thrift in all aspects of life, particularly food, drink, clothing. This is the first edition to include the final part, over 160 pages devoted to thrift in a woman's life.

Westbury, Handlist of Italian Cookery Books, p.97; see Goldsmiths'-Kress 4750-1 and Goldsmiths'-Kress 29580-1.
You may also be interested in...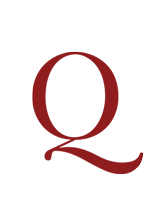 [PALMIERI, Giuseppe].
Riflessioni sulla pubblica felicità relativamente al Regno di Napoli. Seconda edizione dall' autore accresciuta.
Second edition, substantially enlarged. 'Giuseppe Palmieri, Marchese di Martignano (1721–94?), was one of that brilliant band of Neapolitans in which Filangieri was perhaps the most widely known figure. Palmieri was primarily a practical administrator. But the welfare economics of the eighteenth-century Consultant Administrators can perhaps be best appreciated by reading his Riflessioni sulla pubblica felicità relativemente al regno di Napoli (1787) or his Pensieri economici … (1789) or his Della ricchezza nazionale (1792)' (Schumpeter, p. 177n).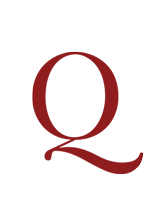 RICARDO, David.
Grundgesetze der Volkwirthschaft und Besteuerung. Aus dem Englishen übersetzt von Dr. Ed. Baumstark … Zweite durchgesehene, verbesserte und vermehrte Auflage [from general title: Erster Band. Übersetzung].
Complete second edition of the second German translation of Ricardo's Principles, based on the third English edition of 1821. The first edition of this translation was published in 1837, based on the second English edition (1819) as the translator was unable to obtain a copy of the third; a companion volume of commentary by the translator followed in 1838. This second edition was in fact issued without the commentary, the latter being reissued in 1905 as a separate work (although in an entirely revised, i.e. rewritten form by Karl Diehl (1864–1943), professor at Königsberg and, later, at Freiburg, who dedicates his labour to the 70-year-old Adolf Wagner), but is offered here to complete the set.