FULKE, William.
A Sermon preached at Hampton Court, on Sonday being the 12. Day of November, in the Yeare of our Lord. 1570. Wherein is plainly prooved Babilon to be Rome, both by Scriptures and Doctors …
Imprinted at London by John Charlewod (sic). 1579.
Small 8vo., pp. [64]; title within in woodcut border (just shaved at foot); A2v with final line partly cropped, candle-wax damage to head of A3-4 with partial loss of headline, final leaf with a short tear, a little dusty; disbound.
£1100

Approximately:
US $1443
€1230
An important anti-Catholic sermon delivered at court, arguing that Rome is the Babylon of Revelations and the Pope is the Antichrist; it was first published in 1570 and several times reprinted. Fulke supports his argument with Scripture, early church fathers, numerology ('Lateinos' = 666), and touches on the Council of Trent and the Roman Church's loss of power with the growth of Protestantism: 'Her thunderboltes of Excommunication, which were sometyme terryble to all men are nowe feared of no man'.

Fulke had acquired his strong Protestant convictions in the early 1560s. Appointed a fellow at St John's College, Cambridge, in 1564, he quickly became the leader of a Puritan faction in the college, and expressed his radical views in his refusal to wear academic dress or a surplice in chapel. He resigned or was ejected several times before leaving the college for good in 1570 and marrying in 1571.

STC 11453.
You may also be interested in...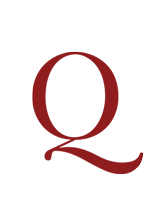 POUND, Ezra.
Imaginary Letters.
First edition, No. 122 of a limited edition of 350 copies, of which fifty copies were printed on Japanese Vellum and signed by Pound, together with three hundred unsigned copies on Navarre Paper.
PLATES BY HOLLAR [HOLLAR.]
The Office of the Holy Week according to the Missall and Roman Breviary. Translated out of French with a new and ample Explanation taken out of the Holy Fathers, of the Mysteries, Ceremonies, Gospels, Lessons, Psalms, and of all that belongs to his Office. Enricht with many Figures.
First edition of the French Catholic liturgy in English for the two weeks from Palm Sunday to Quasimodo or Low Sunday, translated and with a dedication and explanatory footnotes by Sir Walter Kirkham Blount.