FULLER, Thomas.
Davids hainous Sinne. Heartie Repentance. Heavie Punishment …
London, Printed by Tho. Cotes, for John Bellamie … 1631.
Small 8vo., pp. 78, wanting the terminal blank; tiny restoration to blank upper corner of title-page and lower corner of A4-5, A2 shaved at outer margin with the loss of a few letters, else a handsome copy in early nineteenth-century straight grain olive morocco, joints slightly rubbed; Thomas Thorpe's pencilled note ('fine copy, extremely rare 8/8/0'), the Bute copy with his Cardiff Castle bookplate; bookplates of J. O. Edwards and Robert S Pirie.
£3750

Approximately:
US $4898
€4262
First and only edition of Fuller's first book, and his only volume of verse. It is a three-part poem written in a variation of rhyme royal, recounting King David's adultery with Bathsheba and its consequences.

Shunning the tale's opportunities for erotic (and later military) description, Fuller instead 'anticipates Milton's method of appropriating the matter of Biblical narrative: he interiorises epic action by making internal moral deliberation … the sphere of heroic accomplishment' (Raymond-Jean Fontaine, in The Sacred and Profane in English Renaissance Literature). When David catches sight of Bathsheba bathing, Fuller is careful to remind his readers that however beautiful she may be, she is surpassed by God's creation:

Her skinne, as is the skie not halfe so cleare,
Her curious veines, for colour come not neare
Those azure streaks, that in the Heavens appeare.

Lest any have been inadvertently titillated, Fuller warns 'let no lustfull thoughts lodge in thy minde … they must be kill'd'. The story goes on to relate how David had Bathsheba's husband, Uriah, killed, how he was reproved by 'plaine dealing' Nathan the prophet, and how dire consequences fell upon him and his children.

Rare. ESTC records only ten copies: six in the UK, four in North America (Folger, Huntington, Harvard, Yale).

STC 11463; Gibson and Keynes I.
You may also be interested in...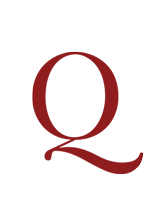 SHERBURNE, Sir Edward.
Salmacis, Lyrian & Sylvia, Forsaken Lydia, the Rape of Helen, a Comment thereon, with severall other Poems and Translations ...
First edition of a charming book of Caroline poetry, original and translated, in a most sympathetic and well-preserved collector's binding. This is the first issue; it was reissued in the same year under the title Poems and Translations, amorous, lusory, morall, divine, reflecting the divisional titles here: 'Erotica', 'Ludicra', 'Ethica', 'Sacra'.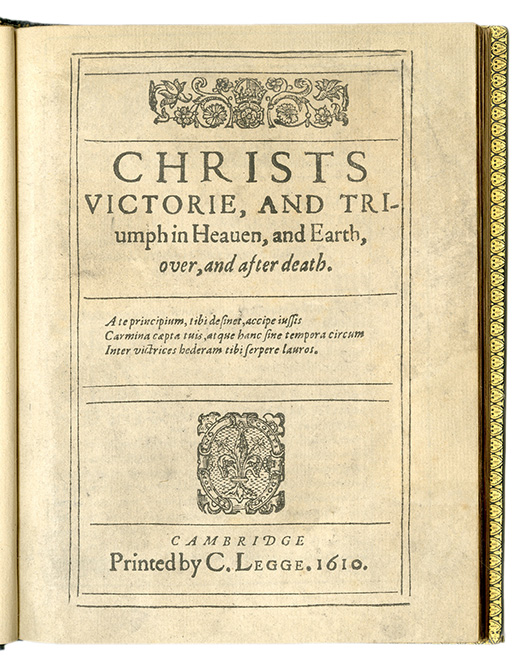 FORERUNNER OF PARADISE LOST FLETCHER, Giles, the younger.
Christs Victorie, and Triumph in Heaven, and Earth, over, and after Death …
First edition of an important poem, a 'worthy link' in the chain which connects Fletcher's great master, Spenser, with his great successor, Milton (Hugh de Selincourt, CHEL). This is the first state, with a fleur-de-lis device on the title-pages – three copies are known with the title-pages reset and the device replaced with an emblematic engraving.