[FUOCO, Francesco]. DE WELZ, Giuseppe.
La Magia del credito svelata. Istituzione fondamentale di pubblica utilità da Giuseppe de Welz, offerta alla Sicilia ed agli altri stati d'Italia … Volume primo [– secondo].
Naples, Stamperia francese, 1824.
Two vols, 4to, pp. [6], xi, [1] blank, 470 + table; [iv], 193, [1] blank, [7] table, [1] blank, [195]–464, [32] tables, [465]–472; with 1 folding table after p. [194] and 2 forms (1 folding) and another folding table, hand-coloured, after p. 464; with the inscription 'Messieurs les Directeurs du Bulletin Universel des Sciences et de l'industrie, de la part de l'auteur' in Fuoco's hand to the initial blank in vol. I and a printed paper slip, discussing the work, pasted to the inside front cover; occasional light foxing; in vol. I, tear to fore-margin of p. 379 repaired, short wormtracks to the gutter of pp. 241–52 and the second folding table, just touching text; a very nice copy, uncut and unopened in the original printed wrappers and recently cased into quarter vellum, gilt-lettered spine labels.
£4750

Approximately:
US $6647
€5415
First edition, presentation copy; the sheets were re-issued under the title Principii fondamentali di economia pubblica e di finanze in 1840 (see Kress Italian 1055).

Fuoco (1774–1841) 'passed his life under the pressure of want, a long exile, and even the necessity of selling some of his works, for which other and ignorant persons got the credit. He possessed above any of his contemporaries a keen spirit, apt to study, suited to economic investigation; but never enjoyed the comfort of seeing his works valued in their true light' (Palgrave).

Perhaps this is why businessman (and bounder) Giuseppe de Welz engaged Fuoco to add some intellectual weight to his various financial schemes by buying his works and passing them off under his own name. La Magia del credito svelata is one of a number of Fuoco's opere dewelziane, produced, as Schumpeter puts it, 'in pursuance of a curious business transaction by Welz, who posed as the author' (p. 511). 'In this work [Fuoco] proved, with great brilliancy, that credit multiplies capital – a thesis which was afterwards considered from another side and with a more severe logic by Francesco Ferrara, the greatest economist of our modern days in Italy' (Palgrave). Sadly, de Welz's promises of reward proved empty every time, but Fuoco was finally freed from his ghostwriting activities in 1828, when de Welz was forced to file for bankruptcy.

Einaudi 1562; Goldsmiths' 24168; Kress Italian 865 (lacking the half-titles); Mattioli 935; OCLC locates only 2 copies in North America (Chicago and Boston).
You may also be interested in...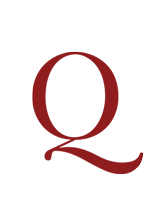 MIRABEAU, Victor de Riquetti, Marquis de.
Les Économiques. Par L['Ami] D[es] H[ommes].
Very rare first quarto edition of parts one and two, also issued in 12mo. A further volume of two additional parts was published in 1771. Mirabeau, who seems to have taken the title of this work from the Économiques of Xenophon, here gives various methods of economic instruction for the different levels of society; he also suggests the method of approach in the instruction of heads of government.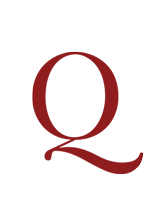 WALRAS, Léon.
Théorie critique de l'impot …
First and only edition of Walras' second published book on economics and an important early testimonial to his profound admiration for, and intellectual identification with, his father. In the lengthy preface, he reviews the ideas contained in the works of Auguste Walras, including the concept of 'rarety' which was to influence Walras' formulation of marginal utility, and then relates this intellectual patrimony to his own essay on taxation which follows a discussion of the international congress on taxation in Lausanne in 1860.