(FURNITURE, Trade Catalogue).
Album of original furniture designs, 80 leaves with over 125 designs, highly finished in ink and watercolour.
[Paris, c. 1840-50].
Oblong 4to (24 x 30 cm), 80 leaves of thick paper with the designs in pen, ink and watercolour; most design leaves followed by a further sheet of writing paper with contemporary mss. text giving information on the designs; some drawings with loss at extremities but overall in very good condition; bound in green reversed calf backed contemporary paste boards, with paper label to front cover boldly lettered 'album de meubles', dirty and scuffed.
£7000

Approximately:
US $9148
€7855
A fascinating album of original furniture designs in the Empire and Restoration styles, assembled for use as a trade catalogue, with all designs numbered in pencil and most described on the interleaved sheets (with designs numbered in ink). The furniture designs are all highly finished showing different woods and decorations; there are two round tables in lacquer, one with intricate Chinese design. The catalogue was assembled with some care. A curious feature of it is that some designs seem to be composite; whereby the legs were drawn directly on the paper but the top (writing desk, occasional table etc.) were drawn on a different sheet and then pasted on. The same can be observed with some additional features whereby the standard furniture was available with various add-ons.

The album contains many designs, in a variety of timber; many of the furniture made with darker woods have inlays. It starts off with a curious assemblage of close stools (night commode), one disguised as a pile of folio sized books, and portable bidets (8 designs); then there are night tables (10); wash tables and 'toilettes' (12); small multi-functional tables (6); mirror tables (6); free standing mirrors (2); beds (2); side tables (10); tables which open up to reveal mirrors (6); ornate hanging shelves (6); folding tables (2); ornate boxes to contain sheet music 'cazier de musique' (2); music stand and folding stool (2); folding games table (2); writing desk for ladies, one in Louis XV style (3); some sort of basket stand 'corbeilles de sac' (3); round lacquer tables, one with Chinese design (2); small pedestal tables, some inlaid, some with marble tops (9); large pedestal tables with three or four ornate carved legs (7); single church pew kneeling furniture (6); screens (2); chairs (3), one with arms (1) and one sofa (1); writing desks (5); filing cabinets, one with standing writing desk (2); sideboards (2); wardrobes (3); and chests of drawers (3).

Amongst the drawings there is one coloured litho plate taken from Le Guide du Fabricant de Meubles dessiné e publié par M. Jansen, Paris [c. 1850]. The plate shows furniture by the cabinet maker Dutzschhold who flourished in Paris in 1836. It is possible that the designs in the album were all from his workshop.
You may also be interested in...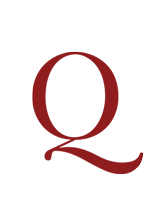 UNPUBLISHED REQUIEM MASS IN MEMORY OF HAYDN VERHEYEN, Pierre Emmanuel.
Requiem mass in C minor.
A very grand unpublished Requiem mass by the Flemish composer and singer Pierre Emmanuel Verheyen (1750–1819). Although not so indicated, this must be the Requiem mass dedicated to Haydn which Verheyen, a devoted follower, is known to have written following Haydn's death in 1809 and which was first performed in St. Nicholas's church, Ghent, on 9 April 1810. The Requiem was also apparently performed again at Bruges in 1814 by 72 musicians. Fétis, referring to Verheyen's sacred works, describes it as 'un de ses plus beaux ouvrages en ce genre'.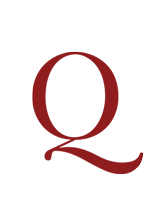 MAQUETTE BY JEANINE FRICKER FRICKER, Bernard.
Autograph working manuscript of a collection of essays and pensées entitled 'La Marche du Jeu'.
An extraordinary, unique production, with seven long, unpublished observational essays by Fricker on the post-war Parisian art world, including long discussions of the work of Francis Picabia, Marcel Duchamp, and Blaise Cendrars; assembled in hand-decorated chemises and a folding box designed by his sister Jeanine Fricker, one of the leading lights of modern French book design.