THE ENGLISH: BEAUTIFUL BUT FLIGHTY
GÉNIE ANGLOIS (LE),
ou histoire abrégée des revolutions fréquentes de la Grande-Bretagne; par un esprit desintéressé.
A Dublin [i.e. the Netherlands]: chez Jaques Pepiat. 1723.
12mo., pp. [10], 216, 215-401, possibly wanting a half-title or an initial blank; a very good copy in contemporary Dutch or French sheep, spine gilt in compartments.
£650

Approximately:
US $809
€732
Added to your basket:
ou histoire abrégée des revolutions fréquentes de la Grande-Bretagne; par un esprit desintéressé.
First and only edition of this curious children's history of England in French, up to the death of Queen Anne in 1714.

Despite the claim on the title-page that the author is 'un esprit désintéressé', the 'Avertissement' introduces the reader to the English as 'ce peuple inconstant et leger', comparing them, ironically (given the traditional English nickname for the French), to 'grenouilles imprudents'. On the other hand, the English, implausibly enough 'sont Presque tous beaux, ont les yeux bleus, le teint blanc, les cheveux blonds, & la taille belle', and the air is so healthy we live 'en parfaite sauté jusqu'à cent dix ans, & meme jusqu'à 150'. The rest of the text – which is more even handed in tone – is set out as a series of questions and answers, proceeding chronologically by monarch from Egbert (801-838) to Queen Anne. We are introduced to the virtues and the foibles of famous figures from English history: Charles II, for example, is diagnosed as possessing 'trop de passion pour les Dames'.

Though the rest of the work is anonymous, the author of the last chapter is identified as the lexicographer and journalist Abel Boyer. This probably means that the material was cribbed from his History of the Life and Reign of Queen Anne (1722), rather than being an original commission. Boyer, however, would have been more than capable of producing a chapter in French: his Compleat French Master for Ladies and Gentlemen (1694) was one of the most popular guides to the French language of its time.

The Dublin imprint is obviously false (though there was a Jeremiah Pepyat working there at this time). The book was presumably printed in the Netherlands.

ESTC records only one copy in North America, at UCLA.
You may also be interested in...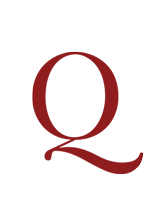 RAWLET, John.
Poetick Miscellanies …
First edition. Writing from the isolation of Newcastle, then a rural parish in fell country, Rawlet developed a mode of religious and descriptive poetry distinctly out of step with his own age, as is acknowledged by the editor in a verse preface: 'Reader, expect not here, the filth of th' Stage, / Poems that please, but more debauch the Age.' Rawlet's poems, such as 'On a great Thunder and Storm', 'On a Cross with a Crown upon it, in Burton, betwixt Lancashire and Kendale', and 'On the sight of Furness Fells', while looking back to Herbert in their weaving of the spiritual and the physical, please more by their anticipation of the topographical and sentimental concerns of the succeeding century.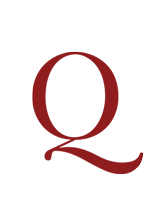 WITH CHARMING PLATES HOWITT, Samuel.
The angler's manual; or, concise lessons of experience, which the proficient in the delightful recreation of angling will not despise, and the learner will find the advantage of practising ... Embellished with twelve plates, of fish, fishing, baits, and tackle, designed and etched by S. Howitt.
First edition of this angling classic, with excellent plates by the painter and etcher Howitt (1756/7-1823), depicting a variety of fish, as well as charming scenes of minnow-, fly-, pike- and float-fishing. A keen sportsman, hunter, rider and angler, Howitt became a professional artist when financial difficulties forced him to earn a living, exhibiting at the Royal Academy and illustrating many sporting and zoological books. His early work was influenced by his brother-in-law Thomas Rowlandson but he soon developed his own style, capturing rural sport with great fluidity and excitement.