THE ENGLISH: BEAUTIFUL BUT FLIGHTY
GÉNIE ANGLOIS (LE),
ou histoire abrégée des revolutions fréquentes de la Grande-Bretagne; par un esprit desintéressé.
A Dublin [i.e. the Netherlands]: chez Jaques Pepiat. 1723.
12mo., pp. [10], 216, 215-401, possibly wanting a half-title or an initial blank; a very good copy in contemporary Dutch or French sheep, spine gilt in compartments.
£650

Approximately:
US $849
€719
Added to your basket:
ou histoire abrégée des revolutions fréquentes de la Grande-Bretagne; par un esprit desintéressé.
First and only edition of this curious children's history of England in French, up to the death of Queen Anne in 1714.

Despite the claim on the title-page that the author is 'un esprit désintéressé', the 'Avertissement' introduces the reader to the English as 'ce peuple inconstant et leger', comparing them, ironically (given the traditional English nickname for the French), to 'grenouilles imprudents'. On the other hand, the English, implausibly enough 'sont Presque tous beaux, ont les yeux bleus, le teint blanc, les cheveux blonds, & la taille belle', and the air is so healthy we live 'en parfaite sauté jusqu'à cent dix ans, & meme jusqu'à 150'. The rest of the text – which is more even handed in tone – is set out as a series of questions and answers, proceeding chronologically by monarch from Egbert (801-838) to Queen Anne. We are introduced to the virtues and the foibles of famous figures from English history: Charles II, for example, is diagnosed as possessing 'trop de passion pour les Dames'.

Though the rest of the work is anonymous, the author of the last chapter is identified as the lexicographer and journalist Abel Boyer. This probably means that the material was cribbed from his History of the Life and Reign of Queen Anne (1722), rather than being an original commission. Boyer, however, would have been more than capable of producing a chapter in French: his Compleat French Master for Ladies and Gentlemen (1694) was one of the most popular guides to the French language of its time.

The Dublin imprint is obviously false (though there was a Jeremiah Pepyat working there at this time). The book was presumably printed in the Netherlands.

ESTC records only one copy in North America, at UCLA.
You may also be interested in...
ELIZABETHAN SCHOOL BOOK OCLAND, Christopher.
Anglorum praelia, ab Anno Domini. 1327. anno nimirum primo inclytissimi Principis Eduardi eius nominis tertii, usque ad Annu[m] Domini 1558. Carmine summatim perstricta. Item. De pacatissimo Angliae statu, imperante Elizabetha, compendiosa narratio . . . Hiis Alexandri Nevilli Kettum: tum propter argumenti similitudinem, tum propter orationis elegantiam adiunximus.
First published in 1580, this is one of three closely similar 1582 editions of Ocland's Anglorum proelia which add two works at the end: Ocland's Eirēnarchia (a continuation of Anglorum proelia first published in 1582) and Alexander Neville's account of the 1549 Norfolk rising, De furoribus Norfolciensium Ketto duce (first published in 1575).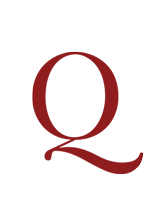 [NAUDÉ, Philippe, attr. author].
Histoire abrégée de la naissance & du progrez du Kouakerisme avec celle de ses dogmes.
First edition of the earliest work on the Quakers to be published in French. In his survey of English Quakerism the author gives voice to widespread contemporary English criticisms of the movement, radicalizing the charge of Socinianism into one of 'pure deism' and ultimately atheism.